Welcome to Holland Heights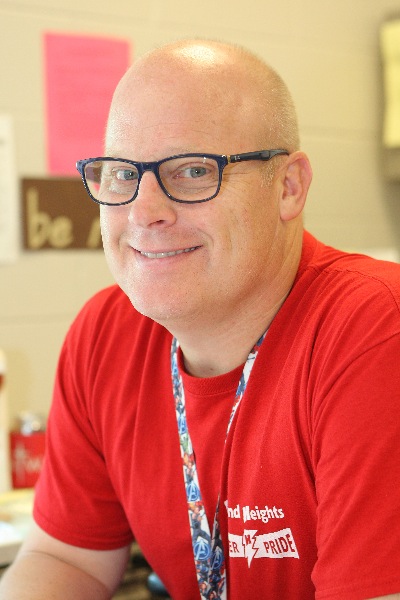 At Holland Heights, our behavior expectations are described in the matrix P-O-W-E-R. Our staff has been teaching what POWER stands for so that every student can memorize, recite, and demonstrate positive behavior.
Here's what POWER stands for:
P-Pride | We care about self, others, work
O-Own Your Actions | We are responsible and honest
W- Wise Choices | We think before acting
E- Engaged | We are focused and involved in learning
R-Respect | Be Nice
We believe it is important for each parent to be aware of these expectations so you can support our efforts at home.
-Kevin Derr
Principal
What's Happening at Heights:
Power H Shop Open House
The Holland OCSN and Pathways to Potential Team is hosting an Open House for the Power H Shop on Wednesday, October 5th, from 4-6 pm. All Holland Public Families are welcome!
The Power H Shop is an initiative to support families experiencing crisis or financial hardship, by providing free household items through a dignified retail setting, and thus alleviating a family's financial hardship.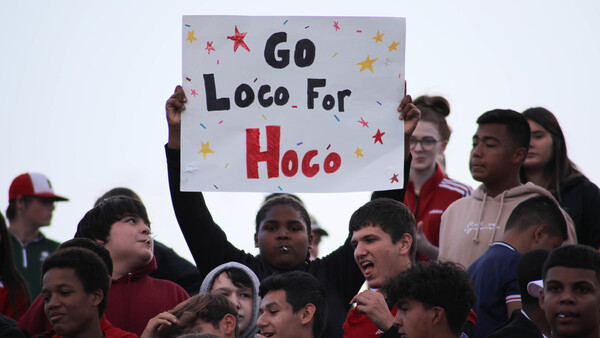 Homecoming 2022
Celebrate Homecoming 2022 | September 26 - October 1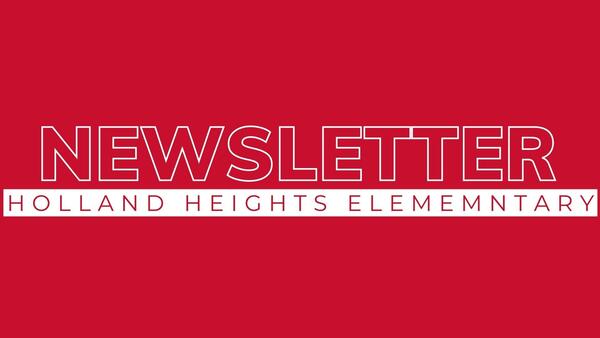 Holland Heights September Newsletter
 A Note from Principal Derr!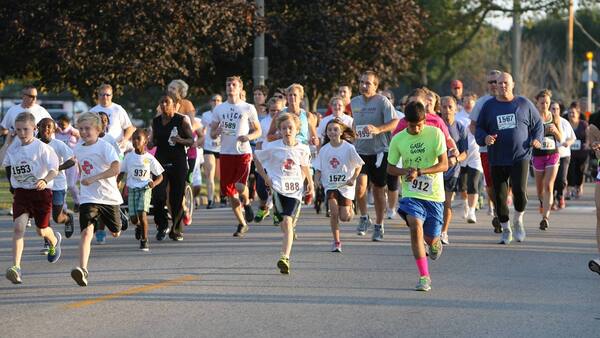 2022 School Nurse Fun Run
Holland Hospital is excited to invite all students, families, friends and faculty to participate in the 2022 School Nurse Fun Run on Thu, Sep 29 at Holland West Elementary School. 
Hispanic Heritage Month Kickoff Community Celebration
Friday, September 16, 6:30pm at the HHS Varsity Football celebrate the start of Hispanic Heritage Month. During the football game on September 16, we will celebrate with special music, dance, food trucks, and a march of the flags from Latin countries. Come celebrate with us!
HPS Podcast 4.2
This week, we talk with students, teachers, principals, and parents about what has them excited as we start a new school year!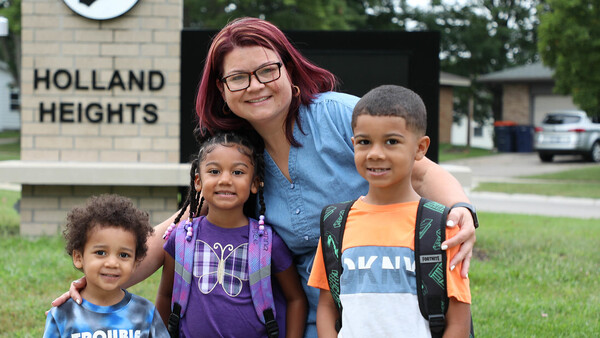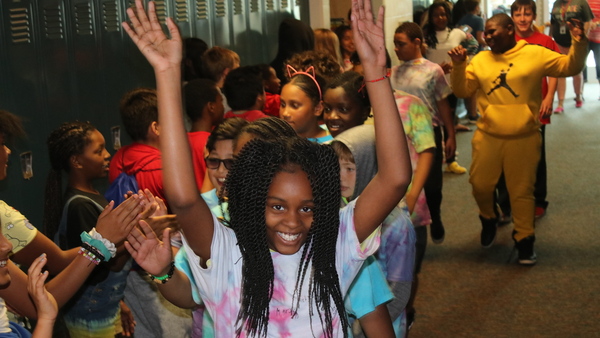 2022-23 School Hours
The first day of school is Wednesday, August 24!
JEFFERSON | HLA | HOLLAND HEIGHTS | WEST
Full Day | 8:30am - 3:36pm
Half Day | 8:30am - 11:35am
HOLLAND MIDDLE SCHOOL
Full Day | 7:30am-2:42pm
Half Day | 7:30-10:35am
HOLLAND HIGH SCHOOL
Full Day | 7:45am-2:55pm
Half Day | 7:45-10:50am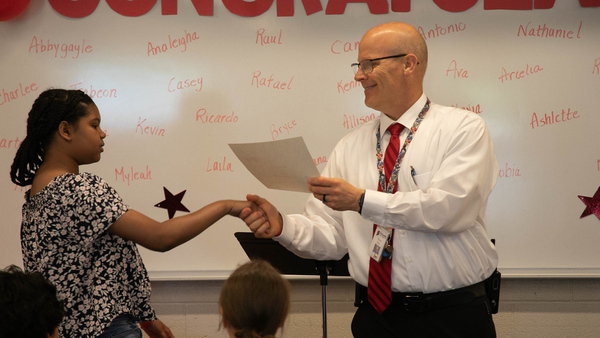 Holland Heights Back to School Information
Welcome back to Holland Heights for the 22-23 school year.  We are excited to see all of you as we begin the new school year.  There are a few things I want you to be aware of before we start. So, please make sure to read over the following information carefully.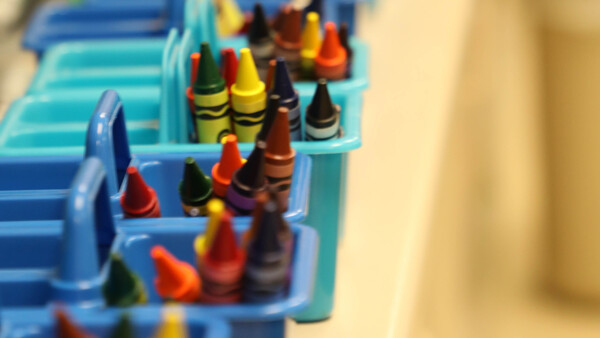 Holland Heights School Supply List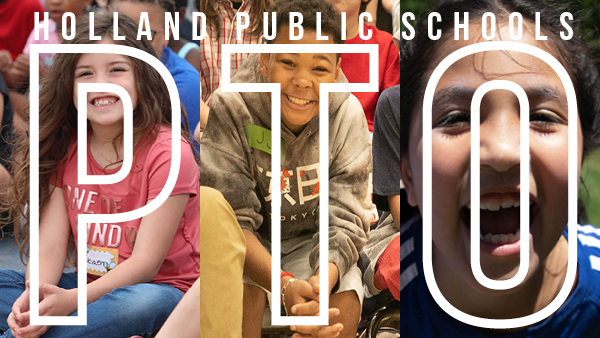 Join the HPS PTO
There are several leadership positions open on the HPS PTO for the upcoming school year.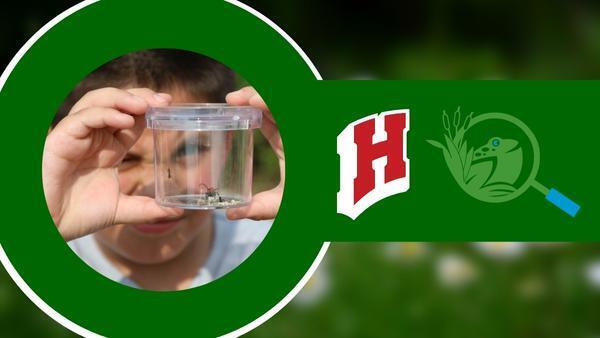 Nature-Based Heights now open to 2nd Grade Students
HPS is teaming up with the ODC Network to provide experiences and lessons beyond the classroom to help students learn and grow. The program will focus on academic subjects in a way that helps kids make sense of the world around them. Students will experience:
Exploration that ties core curriculum to their surroundings
Regular visits from ODC experts
Learning experiences at local parks and nature preserves
Developing confidence through a love for learning
This tuition-free program will start in the Fall of 2022. All students Kindergarten thru 2nd Grade can now enroll!
Heights Calendar
Heights Calendar

Previous

September

2022

Next

S
M
T
W
T
F
S
1
2

Sep 2

Holiday Break

Calendar:

Holland Heights

3

Sep 3

Holiday Break

Calendar:

Holland Heights

4

Sep 4

Holiday Break

Calendar:

Holland Heights

5

Sep 5

Holiday Break

Calendar:

Holland Heights

6
7
8

Sep 8

Picture Day

Calendar:

Holland Heights

9
10
11
12
13
14
15
16

Sep 16

Half Day for ALL students

Calendar:

Holland Heights

6:30 PM to 10:00 PM

Hispanic Heritage Month Kickoff Celebration

Location:

Ray and Sue Smith Stadium, 313 Fairbanks Ave, Holland, MI 49423, USA

Calendar:

Holland Heights

Join students and staff from all HPS buildings as we celebrate the start of Hispanic Heritage Month. During the football game on September 16, we will celebrate with special music, dance, food trucks, and a march of the flags from Latin countries. Come celebrate with us!

17
18
19
20

Sep 20

6:00 PM to 7:00 PM

PTO Meeting

Location:

Holland Heights Conference Room

Calendar:

Holland Heights

21
22
23
24
25
26

Sep 26

SPIRIT WEEK - COMFY DAY

Calendar:

Holland Heights

27

Sep 27

SPIRIT WEEK - SUPERHERO DAY

Calendar:

Holland Heights

6:00 PM to 7:00 PM

Title One Parent Meeting

Location:

Holland Heights Media Center

Calendar:

Holland Heights

28

Sep 28

SPIRIT WEEK - MISMATCH DAY

Calendar:

Holland Heights

29

Sep 29

SPIRIT WEEK - JERSEY DAY

Calendar:

Holland Heights

6:00 PM to 8:00 PM

2022 School Nurse Fun Run

Location:

Holland West School, 500 W 24th St, Holland, MI 49423, USA

Calendar:

Holland Heights

Register

Holland Hospital is excited to invite all students, families, friends and faculty to participate in the 2022 School Nurse Fun Run on Thu, Sep 29 at Holland West Elementary School. This non-competitive event with a 5K run route and 1 mile walk route is a perfect way for students and families to enjoy an evening of activity together. Drive-thru packet pick up will be Wed, Sep 28 from 4:30- 6:00 PM at Holland West Elementary School or at 5:00 PM on event day. Every participant will receive an event shirt, ribbon, Free BIGGBY drink card and more. Can't make it on Sep 29, join us virtually by sharing your photos and videos on Facebook/schoolnurse5k and participate in the Fun Run on your own schedule anytime between Sep 28 and Oct 9. Run or walk around your neighborhood, on a treadmill or hike with family. The School Nurse Fun Run's moto is "Healthy Families Stay Active" and aims to get families to enjoy an evening of activity together. This event benefits the hospital's School Nurse Program and has raised over $253,000 since 2013.

In addition to the Fun Run, there will be refreshments and entertainment. The best part - students can enter the Fun Run for FREE by completing ten 30-minute physical fitness activities of their choice prior to the event! The Fitness Tracker can also be found 

https://www.hollandhospital.org/hh/school-nurse-run.aspx

Children under 12 must be accompanied by an adult. Fitness Tracker envelopes can be mailed in or emailed to

give@hollandhospital.org

Register by Sep 9 to guarantee a shirt. All participants are entered to win prizes! Earn a second entry by posting a photo or video wearing any Fun Run attire tagging Holland Hospital School Nurse Fun Run on Facebook or emailing them to

give@hollandhospital.org

Since 1998, Holland Hospital's School Nurse program has been working to improve the health and well-being of students K – 12 in the greater Holland area. From daily medication administration to treating playground bumps and bruises, the school nurses care for the physical, emotional and social needs of over 12,000 students! Please show your support of your school nurses by participating in the 2022 School Nurse Fun Run on Sep 29. 

See less

30

Sep 30

SPIRIT WEEK - RED & WHITE DAY

Calendar:

Holland Heights
Upcoming Events

SPIRIT WEEK - COMFY DAY

Calendar:

Holland Heights

SPIRIT WEEK - SUPERHERO DAY

Calendar:

Holland Heights

Title One Parent Meeting

Location:

Holland Heights Media Center

Calendar:

Holland Heights

SPIRIT WEEK - MISMATCH DAY

Calendar:

Holland Heights

SPIRIT WEEK - JERSEY DAY

Calendar:

Holland Heights

2022 School Nurse Fun Run

Location:

Holland West School, 500 W 24th St, Holland, MI 49423, USA

Calendar:

Holland Heights

Register

Holland Hospital is excited to invite all students, families, friends and faculty to participate in the 2022 School Nurse Fun Run on Thu, Sep 29 at Holland West Elementary School. This non-competitive event with a 5K run route and 1 mile walk route is a perfect way for students and families to enjoy an evening of activity together. Drive-thru packet pick up will be Wed, Sep 28 from 4:30- 6:00 PM at Holland West Elementary School or at 5:00 PM on event day. Every participant will receive an event shirt, ribbon, Free BIGGBY drink card and more. Can't make it on Sep 29, join us virtually by sharing your photos and videos on Facebook/schoolnurse5k and participate in the Fun Run on your own schedule anytime between Sep 28 and Oct 9. Run or walk around your neighborhood, on a treadmill or hike with family. The School Nurse Fun Run's moto is "Healthy Families Stay Active" and aims to get families to enjoy an evening of activity together. This event benefits the hospital's School Nurse Program and has raised over $253,000 since 2013.

In addition to the Fun Run, there will be refreshments and entertainment. The best part - students can enter the Fun Run for FREE by completing ten 30-minute physical fitness activities of their choice prior to the event! The Fitness Tracker can also be found 

https://www.hollandhospital.org/hh/school-nurse-run.aspx

Children under 12 must be accompanied by an adult. Fitness Tracker envelopes can be mailed in or emailed to

give@hollandhospital.org

Register by Sep 9 to guarantee a shirt. All participants are entered to win prizes! Earn a second entry by posting a photo or video wearing any Fun Run attire tagging Holland Hospital School Nurse Fun Run on Facebook or emailing them to

give@hollandhospital.org

Since 1998, Holland Hospital's School Nurse program has been working to improve the health and well-being of students K – 12 in the greater Holland area. From daily medication administration to treating playground bumps and bruises, the school nurses care for the physical, emotional and social needs of over 12,000 students! Please show your support of your school nurses by participating in the 2022 School Nurse Fun Run on Sep 29. 

See less

SPIRIT WEEK - RED & WHITE DAY

Calendar:

Holland Heights