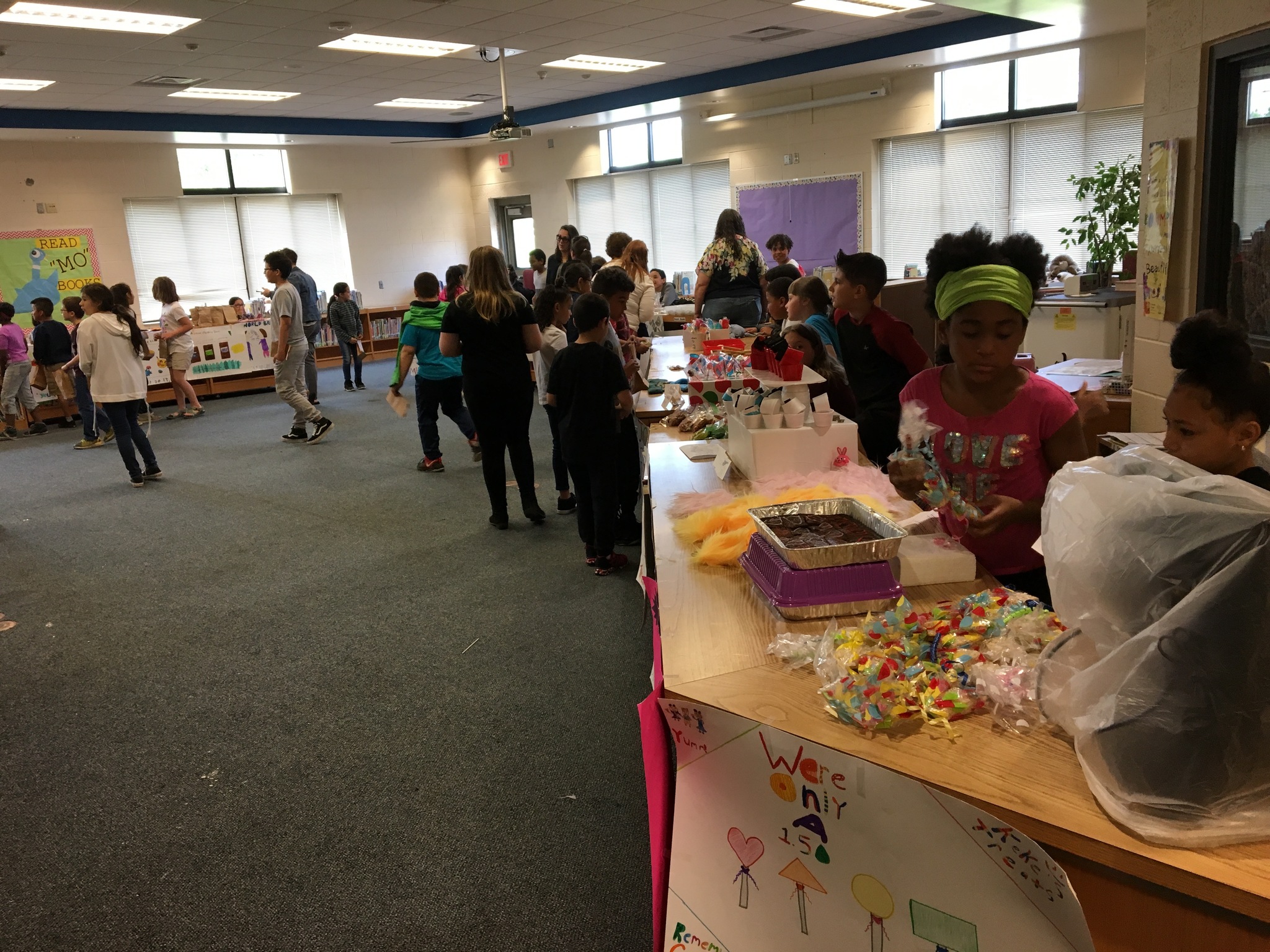 Friday, May 31 was the exciting day that the 4th graders have been preparing for. It was Market Day! They set up their goods in the library for students, staff, and parents to come see, and hopefully buy.
This is the culmination of a long unit studying economics. They must decide on a product to sell, figure out the cost of making the product, how much they will sell it for, and how to price it so people will buy it and they won't have product left.
At the end of Market Day, they count up how much they earned, subtract it from how much was spent, pay back any loans from parents, and find out if they made a profit.