BRIGHT FUTURES BEGIN HERE!
At HPS we Embrace, Engage, and Empower each student for success in an ever-changing world.
Ready to Enroll?
We look forward to meeting your family and thank you for the opportunity to educate your child(ren). We know that you will be pleased with our experienced staff and high learning expectations.

An online enrollment kiosk is available at each HPS elementary school to help you connect & complete the enrollment form. You can also download a hard-copy of the enrollment forms (ENG|ESP) OR request a hard-copy of the forms from your school's office.
What you'll need:
Proof of address. (Please bring a current bill, lease agreement or license that shows your current address.)
Photo ID of parent or guardian enrolling the student.
Student's birth certificate
Immunization records
Complete name and address of previous school and phone number
A note for parents enrolling students for Kindergarten: Before beginning an academic year, a kindergarten student must turn 5-years-old by September 1. However, If your student turns 5 by December 1, you may be eligible to request a waiver.
REGISTER YOUR STUDENT
Each year HPS asks parents to register their student(s) for the next school year. Updating the information in your Parent Portal account helps us: build class lists, determine transportation needs, and stay in touch with you!
Don't have a Parent Portal account? Not Sure? Click here to request an account.
SCHOOLS THAT ARE RIGHT FOR ME!
At Holland Public, three neighborhood elementary schools welcome preK-5th grade students with experienced, caring teachers, 1:1 technology, a dedication to small class sizes and extended learning opportunities in music, art, PE and STEM. West Elementary | Jefferson Elementary | Holland Heights Elementary
Plus, the Holland Language Academy challenges TK-5th graders to explore core curriculum in a unique two-way, bilingual-immersion model.
Holland Middle School is a dedicated 6th-8th grade campus where a highly qualified staff, rich core curriculum, dual language and advanced opportunities, award-winning extra-curriculars, extensive STEM programming and a committed community of families ensure that every student has the opportunity to thrive.
Holland Public offers three high school options:
Whatever the student's choice, Holland counselors, teachers and staff embrace, engage and empower them for success in an ever-changing world.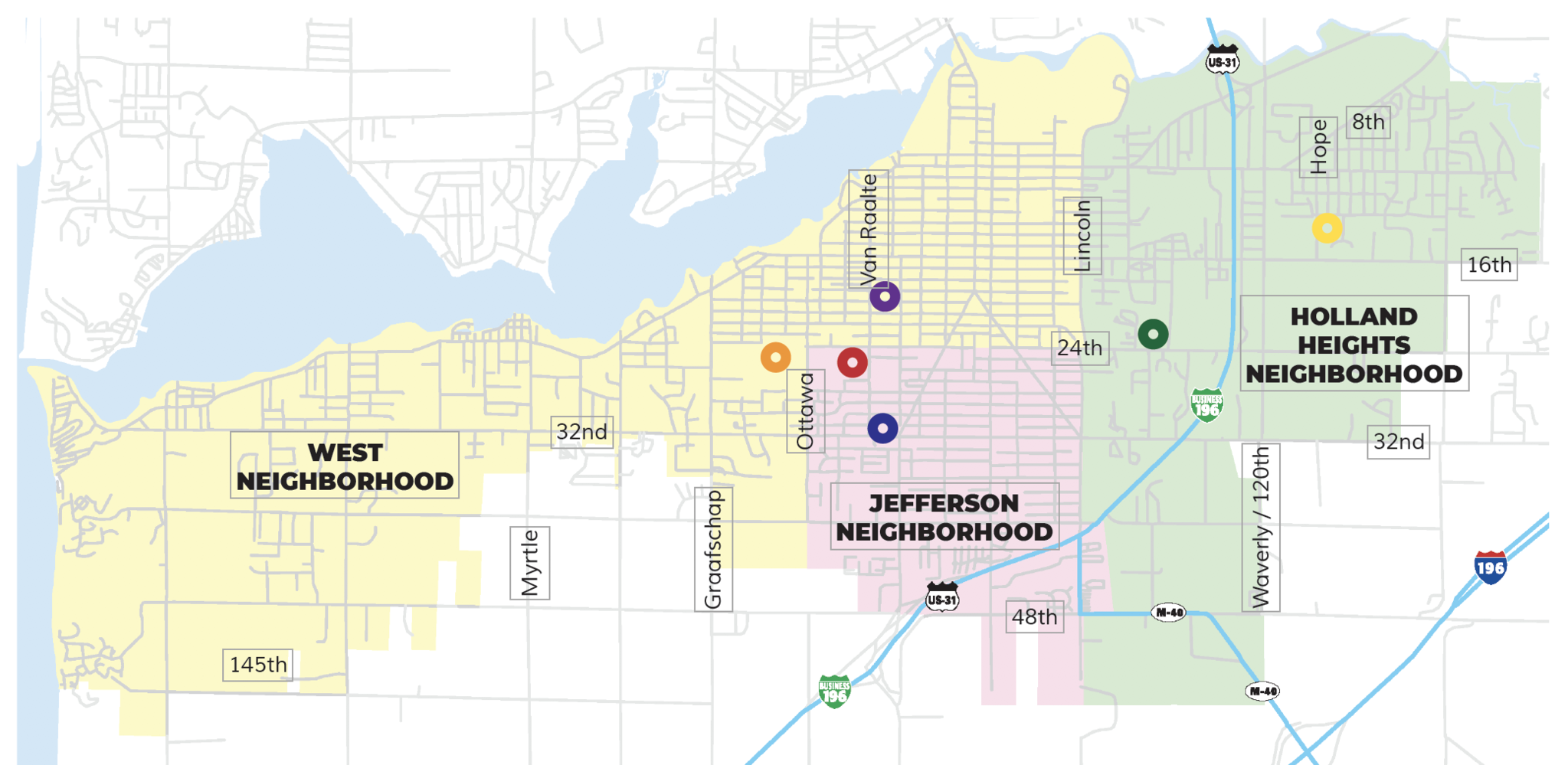 HPS Core Values
Success for All-Our students develop their innate abilities to be life, career, and college ready.
Educational Excellence-We provide state and nationally recognized academic programs and extra-curricular activities measured by high standards of performance and personalized support.
Innovation-We continuously improve through the study and implementation of best practices and programs with high expectations for achievement.
Passion-We employ committed, talented, and passionate individuals who care for the students and families they serve.
Inclusion-It is our collective responsibility to foster respect, a sense of belonging, and success that honors each individual.
Equity-We ensure that our policies, practices, and programs serve our growing and evolving community.
Safety-We provide all students and staff powerful learning opportunities in safe, secure, and predictable environments.
Collaboration-We intentionally develop family and community partnerships to share the responsibility for the success of our students.
Proactive-We study and respond to the ever-changing needs of our community and intentionally invest the necessary resources to support our vision and mission.