The arts is hands-on, has immediate rewards, focuses on positive achievements, develops concrete products and fosters collaboration. The arts provide many opportunities for students to demonstrate their skills through authentic performance. The arts enable children to grow in confidence and learn how to think positively about themselves and learning. Arts education helps make learning matter to students by giving them a medium to connect new knowledge to personal experiences and express what they have learned to others.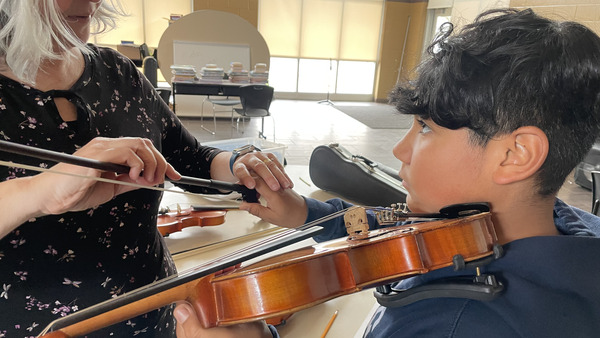 Get Your Orchestra Instrument for 6th-grade!
Attention parents of current 5th grade students interested in Orchestra during 6th Grade.
The Meyer Music instrument rental program will be explained:
Thursday, May 18 at HMS | 6:30-7:15pm (make up fitting start at 6pm).
Saturday, May 20 at HMS | 11am-12pm (make up fitting during this time).
You can even reserve the instrument at the meeting and it will be delivered to school in the fall! If your child was absent on instrument fitting day, this can be done at the meeting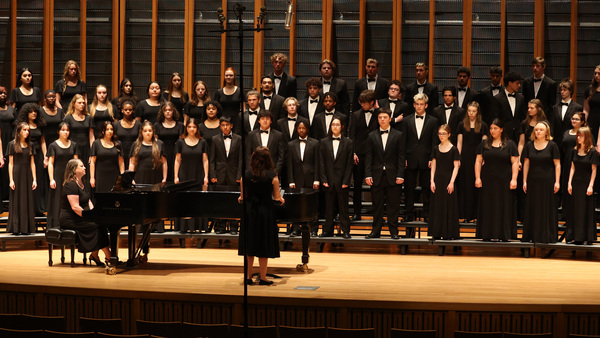 HHS Choirs Earn Division 1 Excellent Rating at State Choral Festival
#HPSProud of our HHS and HMS Choirs for their performances at MSVMA State Choral Festival!
The HHS Festival Choir earned a Division 1 Excellent rating!
HMS Choirs also made history - as this was the first time they qualified for and performed at State Festival. Middle school choirs do not receive a rating.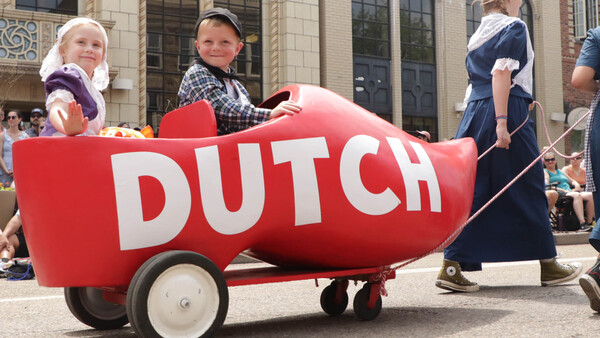 Raffle to Ride in the Big Red DUTCH Wooden Shoe During a TulipTime Parade!
Purchase a raffle ticket to give a special little person in your life the chance of a lifetime!
Ride in the famous Big Red Dutch Wooden Shoe ahead of the Holland High School Marching Band as they TipToe Through The Tulips during the Tulip Time KinderParade and VolksParade.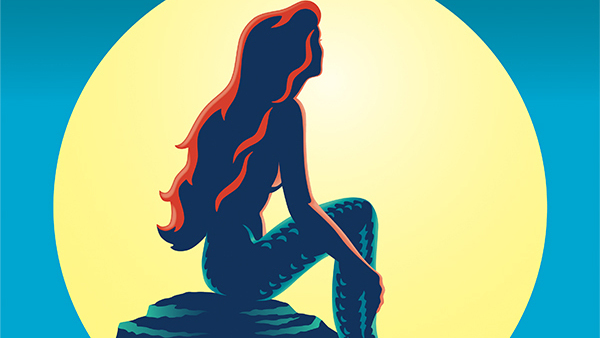 HHS Theatre Production of Little Mermaid
April 27-30 at the HHS Perfoming Arts Center!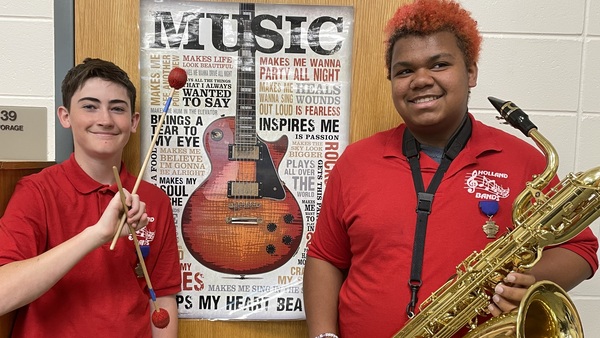 HMS Musicians Earn Division 1 Ratings
Keegan Welsh and Gabe Manwell went to MSBOA District 10 Solo and Ensemble on April 15. Both earned Division 1 Ratings! #HPSProud
Upcoming Events

Theatre & Broadcast Teacher