West PreK-5th Grade Elementary
Mission Statement: West is committed to providing an education of excellence that meets each student's interests, abilities, and needs within a common curricular framework. We believe all students can learn to communicate effectively, to think critically and creatively, and to solve problems cooperatively. Students will apply academic and social skills to become responsible lifelong learners and to appreciate uniqueness in self and others.
West Office Hours
The West office is open from 8:10am-4:15pm, Monday-Friday, during the school calendar year. Anything outside of those hours are by appointment only.
West Drop Off/Pick-up Expectations and Locations

Please be courteous and patient of these very important safety rules and reminders when dropping off and picking up your child at West.
Our #1 goal is to keep children safe. We do that by using the crosswalk and designated parking areas. Please do not park along the curb or get out of your vehicle when it is drop off/pick up time. If you need to park, you must use the parking lot which is located east of the building.

Do not park along the yellow curb during the morning or afternoon drop off/pick up (approx. 8:00 am-8:45am and 3:15pm-4:00 pm) this is a safety hazard for our students. Please drop off/pick up and continue exiting through the front loop.
Drop off times are 8:

00am

to 8:

36am

and pick up time is 3:

36pm

Pick up/Drop off locations are:

1) The front of the school building located on

24th

Street
2) The West entrance, which is located in the Christ Memorial parking lot by the large playground.

No one (besides staff and students) can enter the playgrounds until school is dismissed. This includes the bus area and both playgrounds. This is a

district

policy and a safety issue.
Please DO NOT pick-up/drop off in the bus driveway located on the South side of the building. It is very dangerous for students and bus drivers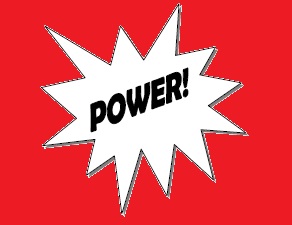 Pride, Own your actions, Wise choices, Engaged, Respect
January 16 Newsletter
West POWER Expectations

Pride, Own Your Actions, Wise Choices, Engaged, Respect

This month we are focusing on positive behavior in the Classroom, and our staff will be handing out green tickets. Please talk with your student about the POWER expectations.
West Carnival
West Carnival will be Friday, January 31 from 6:00-8:00. $1 Entry Fee for everyone. The ticket cost is as follows: 4/$1, 20/$5 and 45/$10.
Flyers going home with students, you can prepay and pick up your tickets at Will Call. We need your help. Please sign up at this link.
4th and 5th Grade Ski Trip
Our 4th and 5th grade classes will be traveling to Bittersweet on Tuesday, January 28 for their annual ski trip. Make sure your child's permissions slips have been turned in. If you want to volunteer, please make sure you have followed the process and have your Volunteer form turned in and approved. Please be sure to dress your student appropriately for the weather.
**If You Want to Volunteer at School**
You MUST have an APPROVED Volunteer form at Admin.
We require a Volunteer Form from every school day guest and volunteer the school day safety procedure in place at every HPS school requires parents and guests to wait in the main school office for their student – and not walk down the hall to the classroom. This saves instructional time and improves building security considerably. We also require a completed volunteer form (below) from every classroom visitor and guest during the school day. If you'd like to volunteer, help out in your child's class, or help with a field trip, you'll need to fill out a volunteer form. The form is available in every school office and on our district website. New volunteer forms need to be completed by EVERYONE every year. Please follow this link to obtain a volunteer form, or stop by the school office. It takes time to approve, so please turn in as soon possible.
Geographic Bee is Coming to West
Holland West will be hosting its annual National Geographic Bee. This is for students in fourth and fifth grades. The competition will begin in classrooms first. This will take place by Wednesday, January 15th. The winner of each classroom bee will advance to the next level- the school round. This competition will take place on Thursday, January 23rd - time TBD - in the Gym. The winner of the school takes a test to qualify for the state level competition. The state competition is held on March 27th, 2020. Some useful sites to brush up on your geography skills are the following: National Geographic Bee Study and National Geographic Bee Study Resources.
Spelling Bee
The school Spelling Bee will be Friday, Jan 24 at 11:00 in the Media Center.
WEEKLY STAFF SPOTLIGHT
This week our spotlight is on the amazing Specialists in In-House;- Lisa Ryzenga and Deb Morris.