Welcome to West Elementary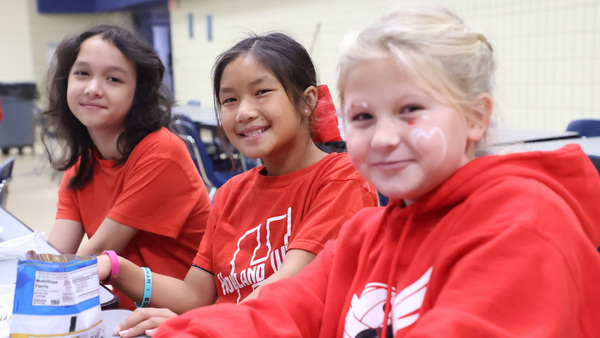 Homecoming Spirit Week
Homecoming week is October 2-6: Get in the DUTCH Spirit!
MONDAY: Comfy Day (wear pajamas or slippers, bring a teddy bear)
TUESDAY: Jersey Day (wear a shirt or shirt from your favorite sports team)
WEDNESDAY: Wacky Wednesday (wear mismatched clothes, a crazy hat, or anything wacky!)
THURSDAY: Class Color Day

PreK, TK and K: YELLOW
Grade 1: BLUE
Grade 2: RED
Grade 3: BLACK
Grade 4: GREEN
Grade 5: PURPLE

FRIDAY: Red & White Day (wear your DUTCH gear!)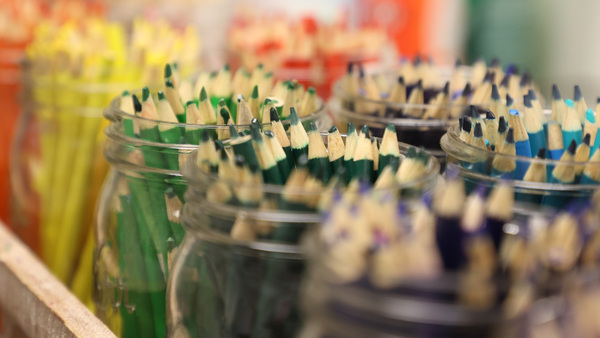 Parent/Teacher Conferences
Parent-teacher conferences are a great opportunity to:
share academic progress and growth based on classroom observations, testing data, assessments, portfolios, and assignments
learn from parents or guardians so teachers can be better informed about students' strengths, needs, behaviors, and learning styles
discuss enrichment or intervention strategies to support students' learning
discuss issues that may be interfering with students' learning and growth
At HHS and HMS, Conferences appointments are walk-in during listed days/hours. Parents of K-5 students can schedule an appointment time at the links below.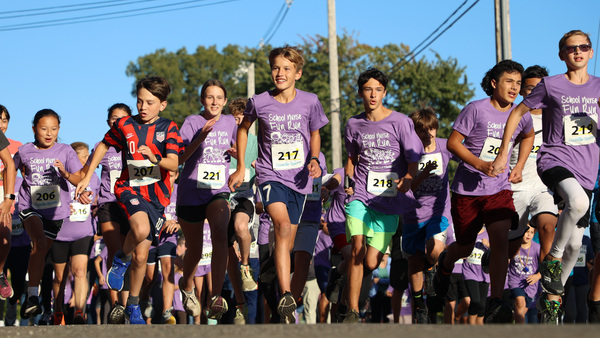 2023 School Nurse Fun Run
The School Nurse Fun Run's motto is "Healthy Families Stay Active" and benefits the hospital's School Nurse Program which has raised over $299,000 since 2013.
Thursday, September 28 at West Elementary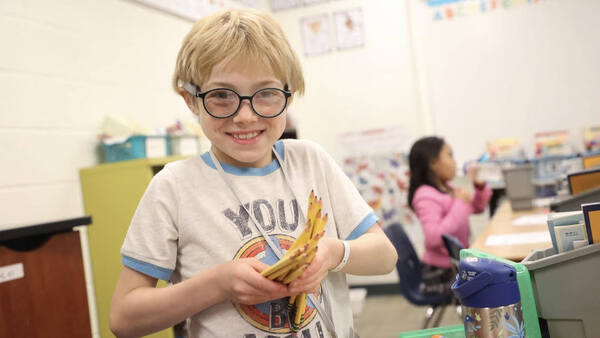 September Newsletter
Read September Newsletter Here!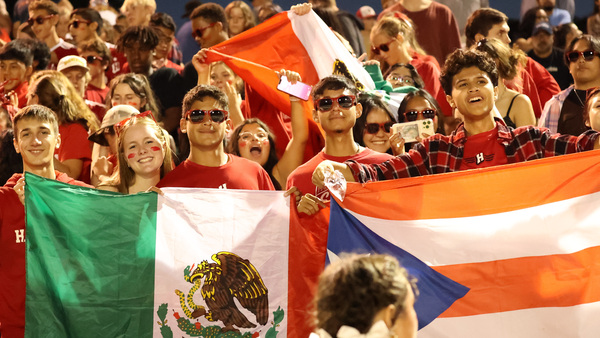 3rd Annual HPS Hispanic Heritage Month Celebration
Join the students and staff at HPS as we celebrate Hispanic Heritage Month with our neighbors:
Friday, September 22, 6pm at Ray & Sue Smith Stadium at Hope College
Holland Football v Mona Shores
Pre-game and Halftime Festivities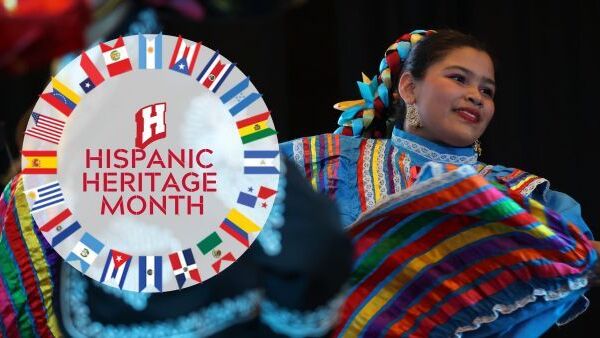 2023 Hispanic Heritage Month
Holland Public Schools will celebrate Hispanic Heritage Month around the district.
Area leaders will visit classrooms to read to students and share their experience.
WOODTV will bring the Football Frenzy team to Holland to help celebrate on Friday, September 22
Hispanic Heritage Month Community Celebration and Football Game - September 22
...plus much more. Watch the web calendar on your school's webpage for an update on events!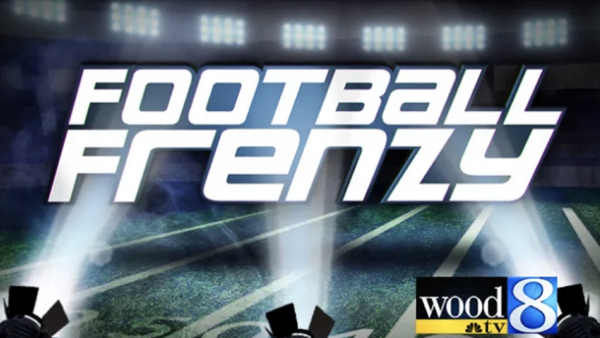 WOODTV Football Frenzy Food Drive
The Football Frenzy Team will visit Holland High on Friday, September 22 - the day of our Hispanic Heritage Month Football game!
As a part of their visit, HPS students from all buildings are being asked to participate in a Food Drive to benefit Feeding America!
Every student who donates 5 items will get a FREE ticket to the football game (K-8 students will also receive a ticket for an adult.)
Drop off your donations in your building's office!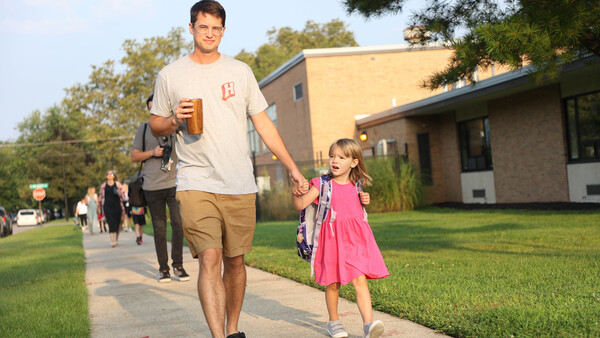 September - Parent/Family Night
Parent/Family Nights are designed to engage and educate families about ways to support and advocate for their children at Holland Public Schools.
September: All Things Holland! - Come learn about using Remind and Parent Portal, attendance expectations, and discover all the ways your student can get involved at School.
Tuesday, September 19, 5:30-6:30pm at West
Pizza Dinner served at 5:30pm. Supervised Childcare in the Gym.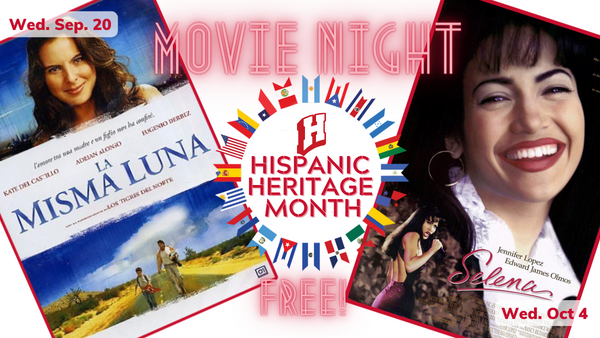 Hispanic Heritage Month - Movie Nights
Catch a great movie and celebrate Hispanic Heritage:
In the Holland High Performing Arts Center. Movie starts at 6:30! FREE!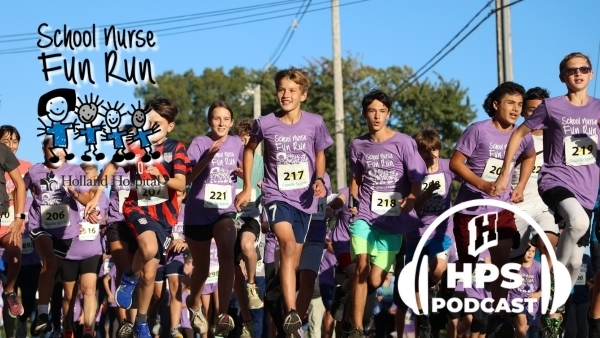 HPSPodcast 4.4
The 2023 Holland Hospital School Nurse Fun Run is September 28 at 6pm at West Elementary. Today we talk to the organizer of this great family event!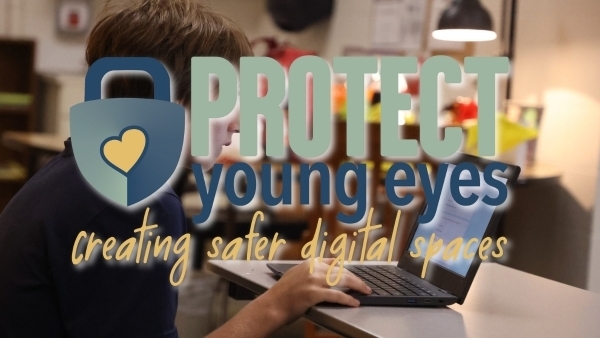 Protect Young Eyes - The Digital Culture of Kids
During this Parent Presentation we will discuss:
The benefits of creating digital trust.
Leading your family in the digital age.
Tech tools to support your digital goals.
Join us Thursday, September 21 at 6-8pm at the Holland Middle School. FREE pizza dinner provided for all parents who attend. (This event is intended for adults only!)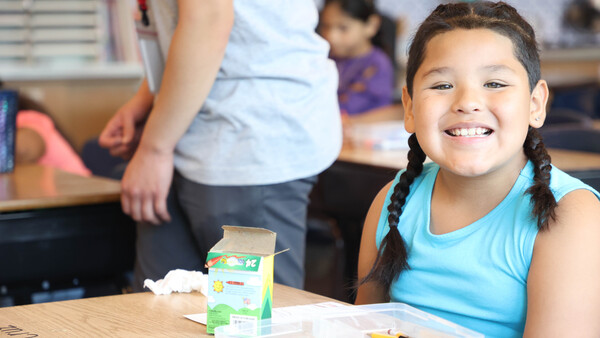 HPS Job Fair
Positions Available: Substitute Teachers, secretaries and instructional assistants short and long term. Bus Drivers and food service positions available as well
Tuesday, August 29 | 1-3pm
Wedensday, August 30 | 9-11am
Thursday, August 31 | 9-11am
At District Administration Building (320 W. 24th)
West Calendar
West Calendar

Previous

September

2023

Next

S
M
T
W
T
F
S
1

Sep 1

No School - Labor Day Holiday

2

Sep 2

No School - Labor Day Holiday

3

Sep 3

No School - Labor Day Holiday

4

Sep 4

No School - Labor Day Holiday

5
6

Sep 6

8:30 AM to 2:36 PM


Dismissal at 2:36pm

Students will be released from school 60 minutes early in order to allow teachers a better opportunity for collaborative professional development.

7
8
9
10
11
12
13

Sep 13

8:30 AM to 2:36 PM


Dismissal at 2:36pm

Students will be released from school 60 minutes early in order to allow teachers a better opportunity for collaborative professional development.

14
15
16
17
18

Sep 18

WOOD TV8 Football Frenzy Food Drive

4:30 PM to 5:15 PM

Location:

Holland High School, 600 Van Raalte Ave, Holland, MI 49423, USA

Food for those in need.   Feeding America & Ottawa Community School Network

* Drive-thru service only * No ID Needed

Holland High School - Parking Lot 1 (Behind building - use 24th street)




19

Sep 19

WOOD TV8 Football Frenzy Food Drive

5:30 PM to 6:30 PM

Location:

West Elementary 500 W 24th St, Holland, MI 49423, United States

All Things Holland Public Schools Overview of HPS including Remind, Bus app (if using), contacts for school, transportation, counseling, etc., Boys and Girls Club, before school care, clubs?

20

Sep 20

WOOD TV8 Football Frenzy Food Drive

8:30 AM to 2:36 PM


Dismissal at 2:36pm

Students will be released from school 60 minutes early in order to allow teachers a better opportunity for collaborative professional development.

6:20 PM to 8:30 PM

Hispanic Heritage Month - MOVIE NIGHT

Location:

Holland High School - PAC

21

Sep 21

WOOD TV8 Football Frenzy Food Drive

4:30 PM to 6:00 PM

Location:

Longfellow School, 32 E 24th St, Holland, MI 49423, USA

6:00 PM to 8:00 PM

Location:

Holland Middle School 373 E 24th St, Holland, MI 49423, United States

A presentation for parents of kids in grades 4-8. During Parent Presentation we will discuss: - The benefits of creating digital trust. - Leading your family in the digital age. - Tech tools to support your digital goals. FREE pizza dinner provided for all parents who attend. Register for this event: https://protectyoungeyes.com/event/holland-middle-school-the-digital-culture-of-kids-with-pye/

22
23
24
25
26
27

Sep 27

8:30 AM to 2:36 PM


Dismissal at 2:36pm

Students will be released from school 60 minutes early in order to allow teachers a better opportunity for collaborative professional development.

28
29
30
Upcoming Events

HOCO - SpiritWeek | Comfy Day

HOCO - Spirit Week Jersey Day

HOCO - Spirit Week Wacky Wednesday


Dismissal at 2:36pm

Students will be released from school 60 minutes early in order to allow teachers a better opportunity for collaborative professional development.

Hispanic Heritage Month - MOVIE NIGHT

Location:

Holland High School - PAC

HOCO - Spirit Week Class Color Day

PreK, TK and K: YELLOW Grade 1: BLUE Grade 2: RED Grade 3: BLACK Grade 4: GREEN Grade 5: PURPLE