West PreK-5th Grade Elementary
Mission Statement: West is committed to providing an education of excellence that meets each student's interests, abilities, and needs within a common curricular framework. We believe all students can learn to communicate effectively, to think critically and creatively, and to solve problems cooperatively. Students will apply academic and social skills to become responsible lifelong learners and to appreciate uniqueness in self and others.
West Office Hours
The West office is open from 8:10am-4:15pm, Monday-Friday, during the school calendar year. Anything outside of those hours are by appointment only.
Drop Off/Pick-up Locations
Please consider and be courteous of these very important safety reminders and general school reminders:
Do not park along the yellow curb during morning or afternoon drop off (approx. 8:10am-8:45am and 3:15pm-4:00 pm). This is a safety hazard for our students!

No one can enter the playground until school is dismissed. This includes the bus area and both playgrounds. Again, this is a district policy and a safety issue

Pick up/Drop off locations are:
1) The front of the school building
2) The West entrance, which is along the church parking lot
Please do not pick-up/drop off in the bus drive. It is very dangerous for students and bus drivers! Thank you for helping us keep all of our students safe.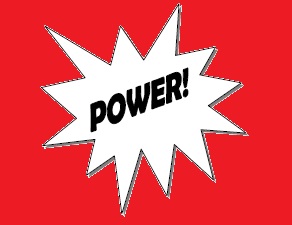 Pride, Own your actions, Wise choices, Engaged, Respect
May 30 Newsletter
Last News Letter for the Year
Last Day of School 1⁄2 Day June 5
First Day of School 2019/2020 –Aug 21
Field Day – Friday, May 31
It is a busy time of year with all the fun end of year activities taking place. We are so grateful for all the help you've given the school and students this year; we couldn't have done it without you. The last big event of the year is Field Day. We need YOUR help to run the games for students. Please consider signing up on this link to help make this last event a success and possible. Thank you!
Save the Date – 5th graders
The planning for our 5th grade send off is well underway. The party is Monday, June 3 from 4 to 6 at West. We are in need of a few items to help with the party.
If you have a 5th grader who is interested in coming, there is a sign up slot on the sign up genius. Please place their name in the comment portion. If you have any questions, please contact rynamy@hotmail.com. Thanks for all of your help this year. We appreciate all of you!
Band and Orchestra
Did you miss the band & orchestra meeting? Recently, there was a Band & Orchestra Instrument Rental Night/Parent Meeting. This event was for all 5th grade families who have a student that will be joining the Holland Middle School 6th grade band or orchestra this fall.
Families who did not attend the Rental Night must go to Meyer Music (675 E. Lakewood Blvd.) to do a paper rental for the instrument if their student went through the fitting at school. The instrument you purchase will be delivered to your child in the fall when they begin 6th grade. This allows your student's music director to teach the necessary skills required to assemble the instrument and establish proper playing technique. We want to prevent any costly repairs that may occur from misuse and avoid any improper playing habits. The rental process is essentially a monthly payment plan that goes towards the purchase of the full instrument. You student should have their fitting form that details which instruments they were most successful at. If you have any questions in the meantime please contact one of the directors below:
Meet Up and Eat Up
Healthy food to fuel your summer. Free to those 18 and under.
Holland Public Schools announces the sponsorship of the 2019 Summer Food Service Program for children. Free meals will be available to children 18 years of age and under or persons up to age 26 who are enrolled in an educational program for the mentally or physically disabled that is recognized by a State or local public educational agency. The meals will be provided without regard to race, color, national origin, age, sex, or disability, and there will be no discrimination during the meal service. Some sites may not operate when raining.
A listing of times and places for Meet Up and Eat Up is on our school website
Check out what West has on its walls!
School Times
8:30 - 3:36
Half Day
8:30 - 11:35