Welcome to Holland High School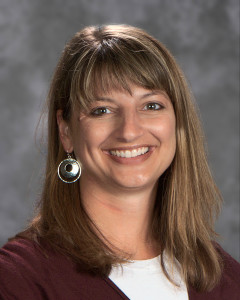 HHS has received state, national and world recognition for its core academic programs and extra-curricular activities. Some of these accolades include: & World Report for academics, 2014 World Champion US FIRST Robotics, a recent performance by choir members at Carnegie Hall, Rose Bowl Appearance and Presidential Inauguration by our Marching Band, 22 State Championships in Competitive Theatre. Orchestra Performance with students from China at Valparaiso University, national forensics/debate finalists, state/national championships in boys/girls swimming, and a recent state championship in Varsity Boys Soccer. There is virtually something for everyone to get involved. A broad of array of additional student activities are available.
-Katie Pennington
Principal
HHS Virtual Tour & Orientation
---
Holland High School
600 VanRaalte Avenue
Holland, MI 49423
Phone: 616-494-2200
Fax: 616-393-7534
School Times:
Full Day | 7:45am-2:25pm
Half Day | 7:45-10:50am
Office Hours:
7:10am- 3:15pm | M-F (August-June)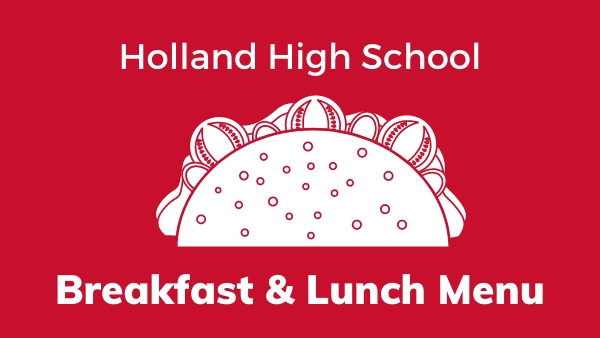 Course Book
Click here to see the Academic Course Descriptions
Signing Out & Signing in
If a student needs to leave school for an appointment, please use the following procedure:
Parents/Guardians must call the 24-hour attendance line 494-2242 the night before or prior to the start of the school day, or send a note with your student to be turned into the office.
Students are reminded to stop in the Attendance Office in the morning, during lunch, or prior to class, they need to leave to obtain a RED pass giving them permission to leave class.
The student must sign out with the Attendance Secretary before leaving and upon returning to school. A pass will be given to allow the student back into class.
Anyone leaving without signing out is automatically UNEXCUSED.
Following the above procedures will alleviate waiting long periods of time in the office while staff searches for a student who is in gym class or not in their assigned classrooms. Some have missed their appointments due to this issue.
Student Parking Permit
The parking lot is the property of Holland Public Schools and parking in this lot is a privilege. In accordance with school policy and state mandates, school personnel may search cars.
Students who find it necessary to drive to school MUST park in the assigned student parking lot. Staff parking lots are prohibited from 7:00 a.m. - 4:00 p.m. All students must have their cars registered. Forms are available in the HHS office. There is a $20.00 fee for parking permits.
Students are not permitted to sit in cars or loiter in the parking lots during the school day or during any school-sponsored events. Students may lose parking privileges for doing so.
Any student driver who drives in an unsafe and reckless manner, or violates vehicle nuisance statutes, is subject to legal penalties that may include penalty points on the students' driving record. Furthermore, the student is subject to loss of driving/parking privileges on school property and may be suspended from school.
Students are totally responsible for their car no matter who they may loan it to and other situations that may occur.
Parking Violations
Holland High School has purchased a device called "the boot" which can be placed on the wheel of an improperly parked or non-registered car making it impossible to drive away without its removal.
Parking in staff parking lots, the front drop-off and parking area, on the grass, in restricted places such as fire lanes, or in unmarked places at the end of rows are causes for having "the boot" placed on your vehicle. In addition, unregistered vehicles and vehicles not displaying their parking tags are subject to getting "the boot."
There is a $10.00 fine for the first violation for vehicles that are registered. Non-registered vehicles will be charged $30 for parking violations. Penalties increase for subsequent violations.
---
We are Here For You and your student.