Welcome to

Holland Public Schools

We Embrace, Engage, and Empower each student for success in an ever-changing world.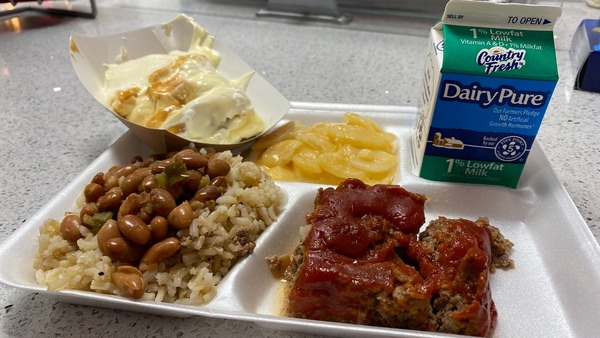 Free lunch for all students comes to an end.
Good news and bad news in the school lunchrooms for 2022-23.
Good: Breakfast and Lunch will be served int he Cafeteria!
Bad: Beginning this year, students will once again be charged for school lunch.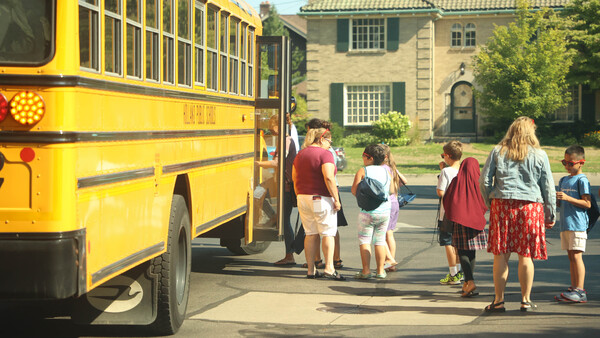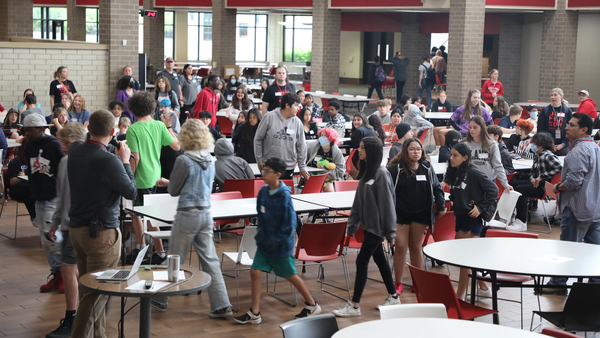 First Day of School Schedule: Smart Start
On Wednesday, August 24, students will have the following schedule:
K-5th Grade: 8:30am-3:36pm
6th Grade: 7:30-10:35am
7th and 8th Grade: 12:15-2:42pm
9th Grade: 7:45-10:50am
10th-12th Grade: 12:30-2:55pm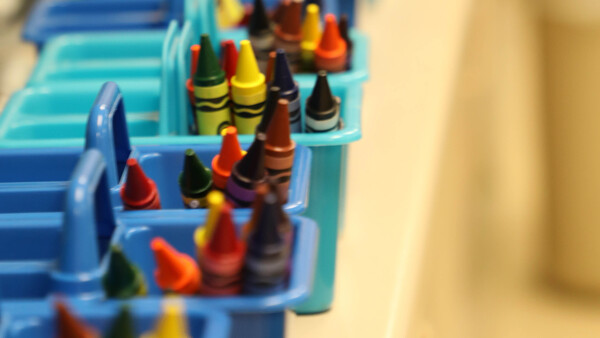 K-5 | School Supply Lists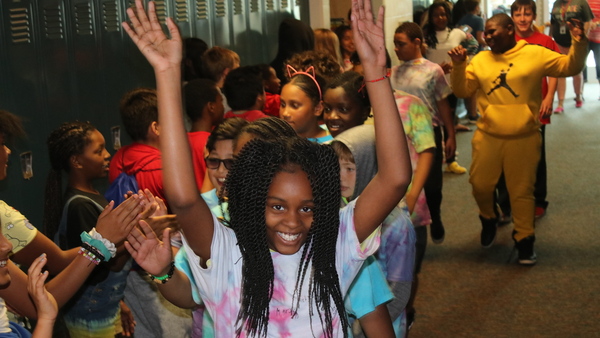 2022-23 School Hours
The first day of school is Wednesday, August 24!
JEFFERSON | HLA | HOLLAND HEIGHTS | WEST
Full Day | 8:30am - 3:36pm
Half Day | 8:30am - 11:35am
HOLLAND MIDDLE SCHOOL
Full Day | 7:30am-2:42pm
Half Day | 7:30-10:35am
HOLLAND HIGH SCHOOL
Full Day | 7:45am-2:55pm
Half Day | 7:45-10:50am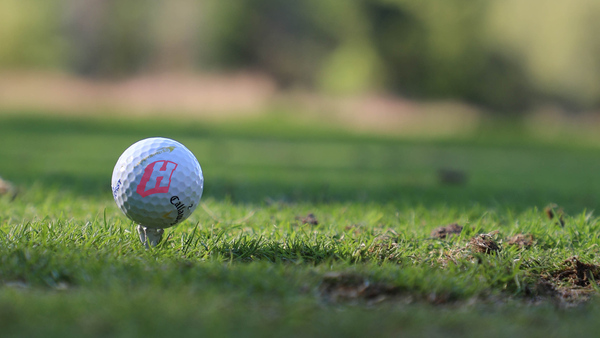 9th Annual HOLLAND DUTCH FOOTBALL Kickoff Golf Outing
Sunday, September 18 | The Ravines in Saugatuck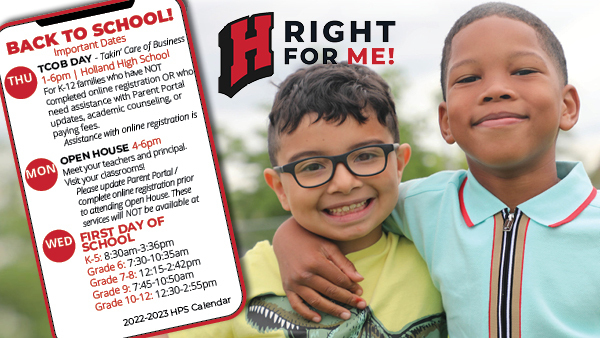 Check your Mailbox!
Did you get the Summer Mailing in your mailbox this week?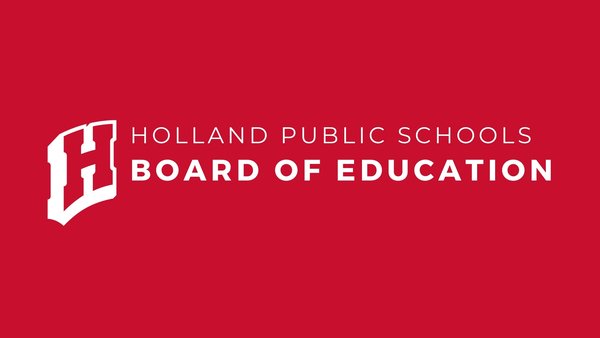 Executive Committee Meeting - Change of Time 8.3.22
HPS was Right for Me! | Demetrius Lake
Demetrius Lake, Class of 2017, talks about the Return to the Dome Alumni game on August 7.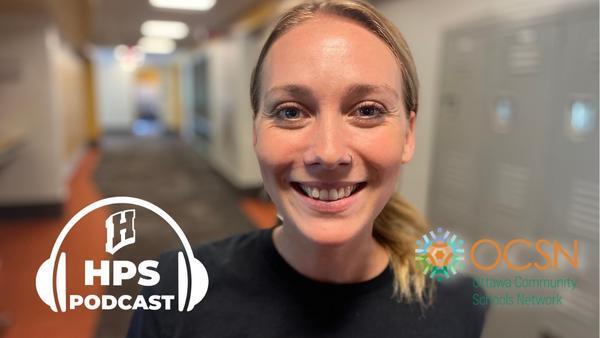 HPS Podcast 3.43
This week we talk with Mallory Timmer, OCSN Coordinator at West Elementary.
Return to the Dome - Alumni Games
Sunday August 7 in the Dome.
Holland v. HC at 4:30
Holland v. WO at 6:30
All proceeds from this game will help eliminate barriers for student athletes to play.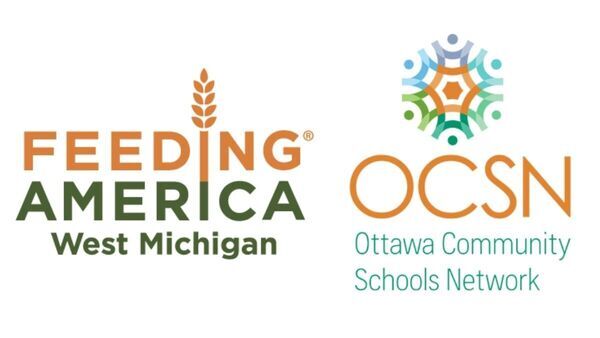 Mobile Food Pantry in 2022
OCSN (Ottawa Community Schools Network), in partnership with Feeding America West Michigan, will host a mobile food pantry event ON JULY 18 at Holland High School to provide food for those in need.