Welcome to

Holland Public Schools

We Embrace, Engage, and Empower each student for success in an ever-changing world.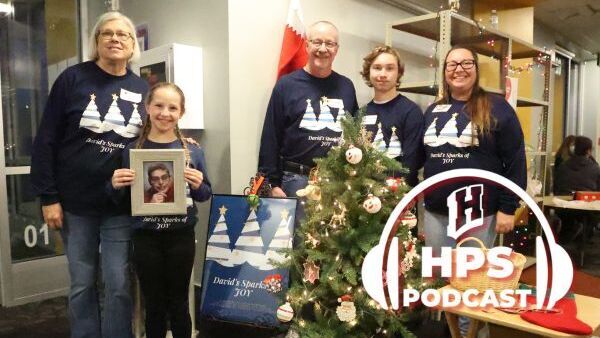 HPSPodcast 4.15
This week, we talk with the founders of a great organization in our city who want to spark some joy for HPS families this Holiday season…
David's Sparks of Joy will happen Tuesday, December 5, 5-7pm at West Elementary.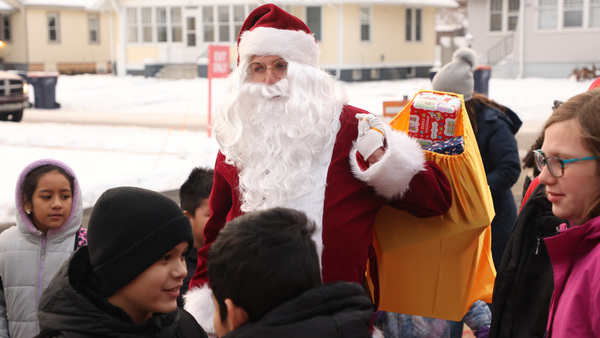 November Family/Parent Night
Wednesday, November 29, 5:30-6:30 at Jefferson Elementary | We will focus on how to support students at home with social emotional learning.
At this event there will also be:
Free Dinner

Childcare

Raffle/Door Prizes

Local Agencies, including Salvation Army, Toys for Tots, Arbor Circle, and Bethany Christian Services.
PLUS - A visit from Santa Claus!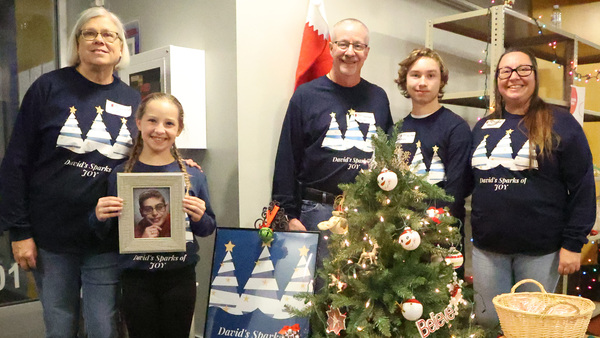 David's Sparks of Joy - Christmas Tree Giveaway
For HPS Families in need of an artifical Christmas Tree, ornaments and lights, and stockings.
Tuesday, December 5, 5-7pm at West Elementary
Thank you to the Woodard Family for this great event.
HMS Band Students Selected to WMU Honors Band
Congratulations to HMS 8th Grade Band students, Simon Ozimek and Caelen Gray. Simon and Caelen were nominated and selected for Western Michigan University Honors Band where they rehearsed and performed under the direction of world-renowned composer, conductor, and music educator, Brian Balmages!
It meant a lot to me to be selected. It was an honor to play with the best players from around the state! - Simon

I learned a lot how to play together and to sound better. - Caelen
#HPSProud of these two young musicians!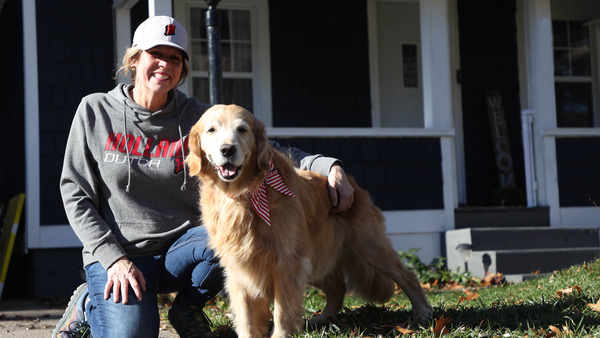 Welcome Home! Teacher (and Traveler) Live Here.
Ms Conley (HMS) and Traveler are thankful for a new home in Holland.
I am grateful for the love and support Holland Public Schools and my parents have given me through the process of purchasing my first house. I still can't believe I wake up and live in this beautiful house and neighborhood. Traveler and I love exploring the neighborhood and we look forward to making memories here.
Conley is the latest HPS teacher to purchase a home in Holland with the help of the Teachers Live Here grant!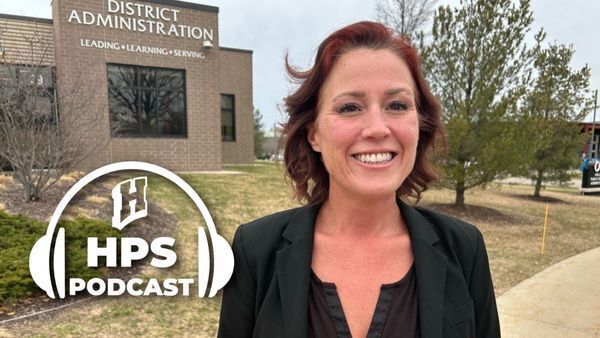 HPSPodcast 4.14
This week we talk with Melissa Remillard, Associate Superintendent of Curriculum, about Family Night on Wednesday, November 29, 5:30-6:30pm.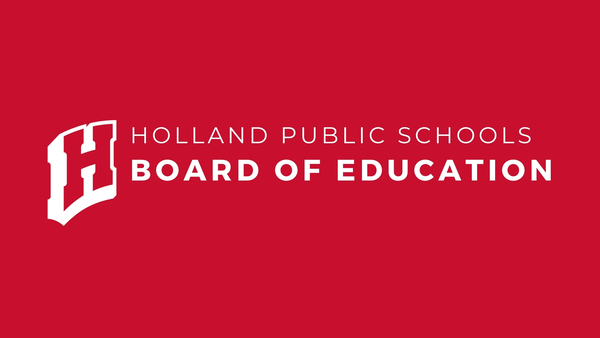 BOE Annual Organizational Meeting December 18, 2023, 5:30 pm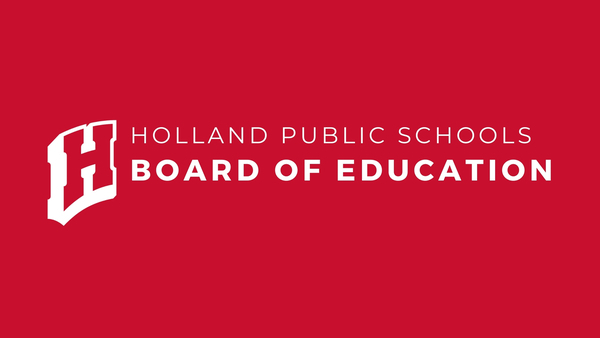 Executive Committee Meeting December 7, 2023 - Change of Date & Time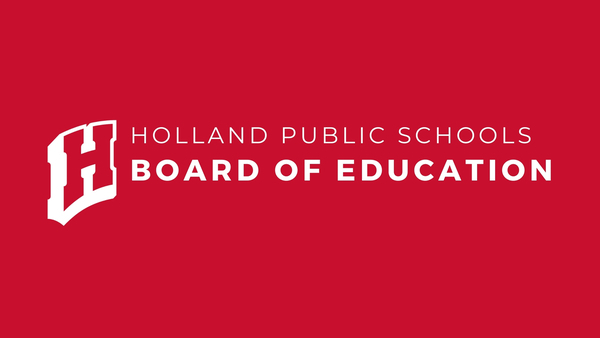 Finance & Property Committee Meeting December 8, 2023 - Change of Date & Time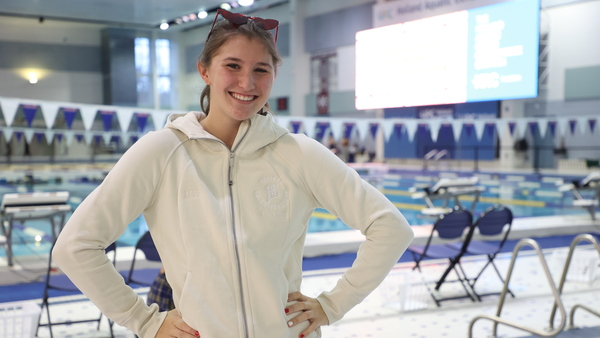 Legg Finishes 13th at State Swim Meet.
Holland's Natalie Legg placed 13th overall in the 100 backstroke with a season best time of 1:00.16.
The 200 freestyle relay team of Legg, Nora Frens, Thy Tran and Miriam

Lopez-Koolhaas

swam a season best time in prelims of 1:44.84.
The Medley Relay team of Legg, Abby

VanIngen

, Tran, and

Lopez-Koolhaas

competed in preliminaries, but did not make it into the finals on Saturday.
"We had a great time at the state meet. We looked strong and we swam fast. It was hard work qualifying for the meet and we did our best!" -Coach Tonya Book.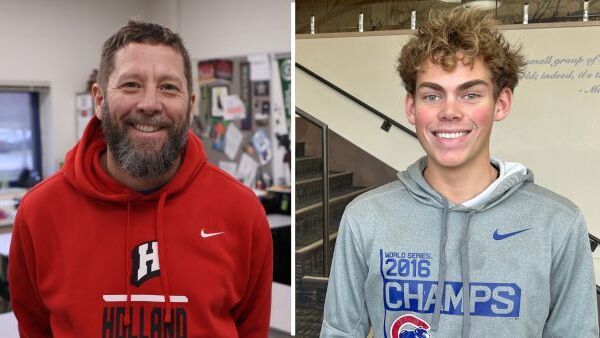 Teacher and Student Earn Awards from Daughters of the American Revolution
Congratulations!
Mr. Orme (Holland Middle School) was named the 2024 DAR American History Teacher of the Year.
Henry Mulder (12th Grade) earned the 2024 DAR Good Citizen Award
Awards were given on November 13.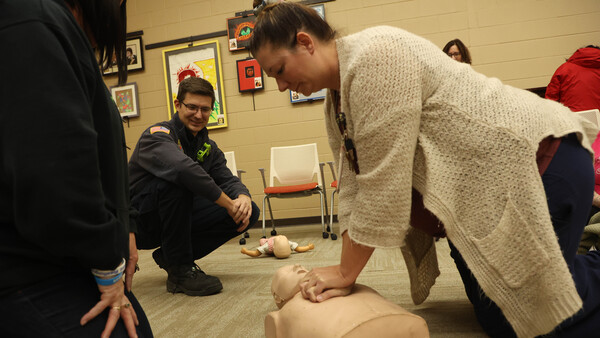 HDPS-Fire Safety Provides FREE First-Aid and CPR Training for Teachers & Staff
The Holland Department of Public Safety has trained 83 teachers and staff from HPS in CPR and First- Aid - free of charge to the district!
"As the year goes on, we will continue to partner with the Fire Department to train teachers and staff, and looking at expanding the training to students." -Joe Soto, HPS Director of Safety & Security
Special thanks to Fire Marshal Bret Groendyke and Firefighter Angela Lound, our instructors from the Holland Department of Public Safety – Fire Services!