Welcome to

Holland Public Schools

We Embrace, Engage, and Empower each student for success in an ever-changing world.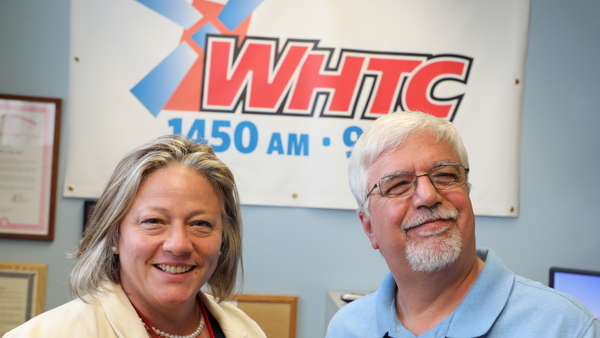 HPS Podcast 2.37
Superintendent Shanie Keelean makes her first appearance on WHTC's Talk of the Town with Gary Stevens.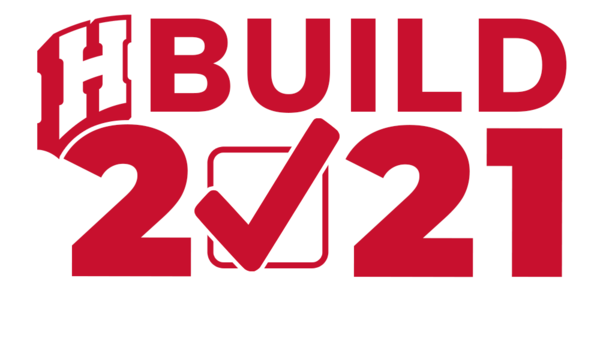 VIDEO | Special Meeting 7/19/21 - Bond 101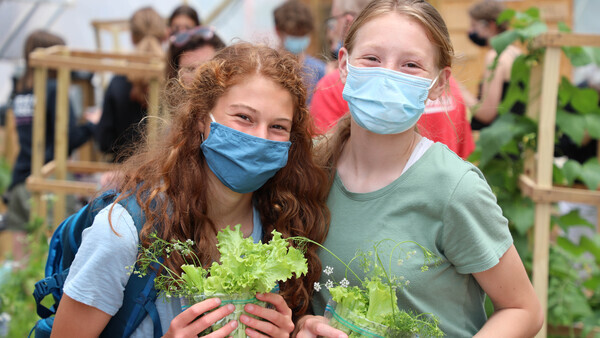 HMS Greenhouse Harvest | Summer Hours
Free Veggies from the HMS Greenhouse.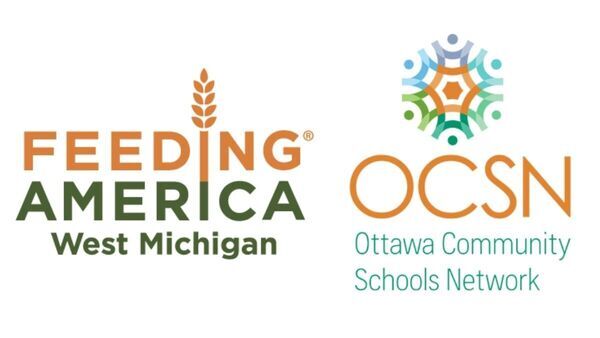 Mobile Food Pantry - July 19 at HHS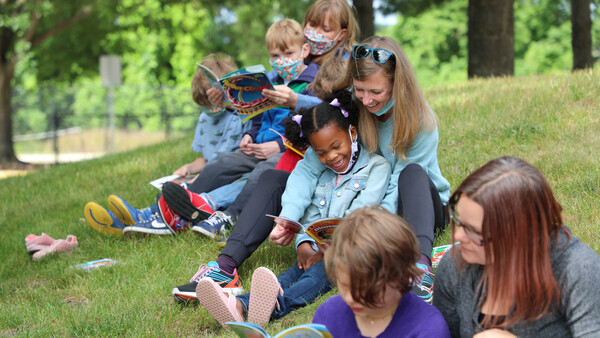 Pop-In Reading Events
UPDATED TIMES AND LOCATIONS FOR JULY AND AUGUST.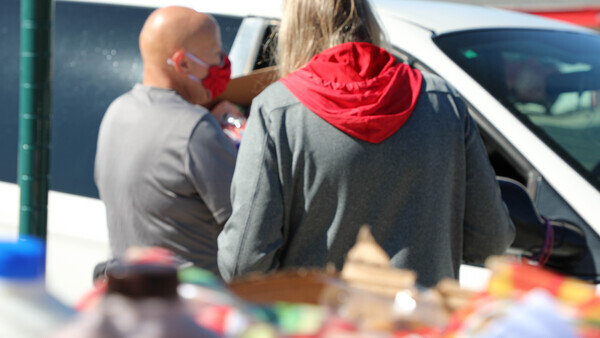 Summer Food Service
HPS Nutrition Service team will continue to provide nutritious meals for students this summer.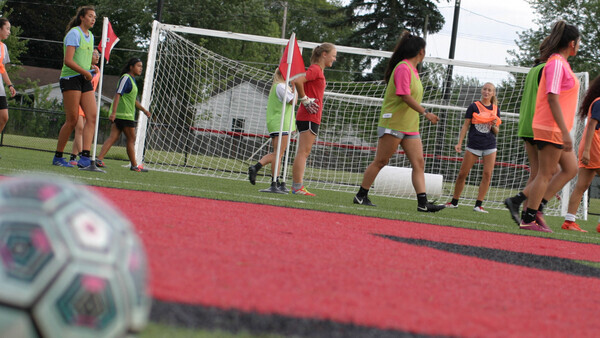 Summer Sports Camps
The HPS coaching staff and Athletic Department are excited to offer sports camps for our students again this summer!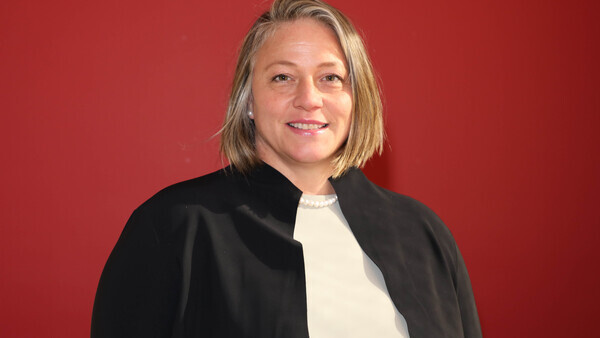 Meet & Greet Superintendent Keelean
Superintendent Keelean will hold office hours at the District Admin Building:
July 22, 8-9am  July 23, 8:30-9:30am  
August 16, 5:30-6:30pm
This is a drop-in opportunity for you to meet Mrs. Keelean. No appointment necessary.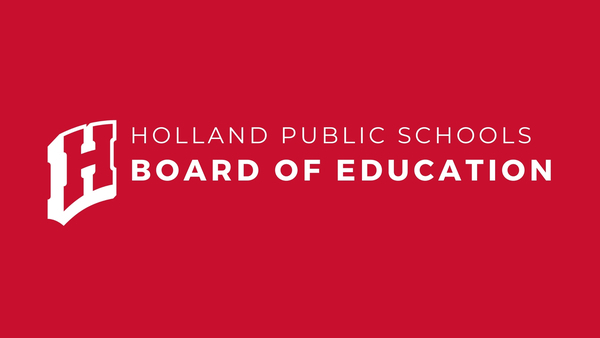 Public Notice: 7/19/21 Board of Education Regular Meeting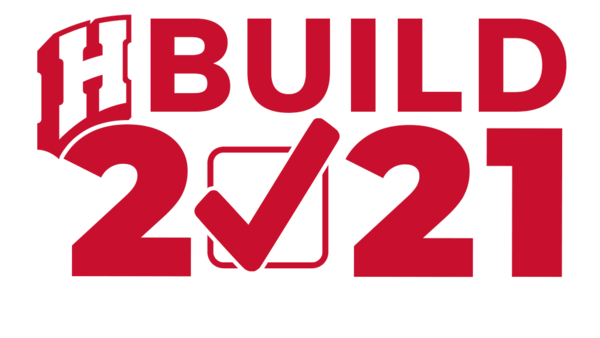 Public Notice: 7/19/21 Board of Education Special Meeting - Bond 101
HHS Fall Sport Registration
Practices and tryouts for all high school fall sports begin on Monday, August 9th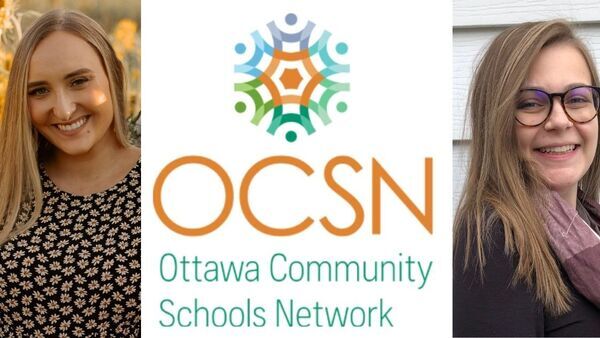 OCSN | Here For You!
Your needs don't stop just because the school year is over! Luckily, your OCSN Community School Coordinators are working this summer and we are here to serve YOU!
District Calendar
District Calendar

Previous

July

2021

Next

S
M
T
W
T
F
S
1

Jul 1

10:00 AM to 11:00 AM

Pop-In Reading Event

Location:

Holland High School, 600 Van Raalte Ave, Holland, MI 49423, USA

Calendar:

District Calendar

HPS will be offering Pop-Up reading events throughout the summer! Pop-In with your child to learn and practice reading skills, complete a fun make-and-take activity, get free books and win raffle prizes! Go to the location and time that works for your family. Rain cancellations will be posted on the HPS Facebook page and website. Please plan to wear a mask until further clarification is given from the Health Department. We hope to see you this summer!

Locations and Times:

Mondays: June 21, June 28, August 2, August 9

10:00 – 11:00 am Holland Language Academy
12:00 – 1:00 pm Holland Heights

Tuesdays: June 22, June 29, August 3, August 10

10:00 – 11:00 am West
12:00 – 1:00 pm Longfellow

Wednesdays: June 23, June 30, August 4, August 11

10:00 – 11:00 am Jefferson
12:00 – 1:00 pm Meadowlane Apts.

Thursdays: June 24, July 1, August 5, August 12

10:00 – 11:00 am Holland High School
12:00 – 1:00 pm Lincoln Estates




11:00 AM to 12:30 PM

12:00 PM to 1:00 PM

Lunch at Smallenberg Park

Location:

Smallenburg park, Fairbanks Ave, Holland, MI 49423, USA

Calendar:

District Calendar

12:00 PM to 1:00 PM

Pop-In Reading Event

Location:

Lincoln Estates, 1139 Lincoln Ave, Holland, MI 49423, USA

Calendar:

District Calendar

HPS will be offering Pop-Up reading events throughout the summer! Pop-In with your child to learn and practice reading skills, complete a fun make-and-take activity, get free books and win raffle prizes! Go to the location and time that works for your family. Rain cancellations will be posted on the HPS Facebook page and website. Please plan to wear a mask until further clarification is given from the Health Department. We hope to see you this summer!

Locations and Times:

Mondays: June 21, June 28, August 2, August 9

10:00 – 11:00 am Holland Language Academy
12:00 – 1:00 pm Holland Heights

Tuesdays: June 22, June 29, August 3, August 10

10:00 – 11:00 am West
12:00 – 1:00 pm Meadow Lanes

Wednesdays: June 23, June 30, August 4, August 11

10:00 – 11:00 am Centennial Park
12:00 – 1:00 pm Jefferson

Thursdays: June 24, July 1, August 5, August 12

10:00 – 11:00 am Holland High School
12:00 – 1:00 pm Lincoln Estates

2
3
4
5

Jul 5

11:00 AM to 12:30 PM

12:00 PM to 1:00 PM

Lunch at Smallenberg Park

Location:

Smallenburg park, Fairbanks Ave, Holland, MI 49423, USA

Calendar:

District Calendar

6:00 PM to 7:00 PM

HMS Greenhouse Harvest - Free Veggies!

Location:

East Holland Middle School 373 E 24th St, Holland, MI 49423, United States

Calendar:

District Calendar

6

Jul 6

11:00 AM to 12:30 PM

12:00 PM to 1:00 PM

Lunch at Smallenberg Park

Location:

Smallenburg park, Fairbanks Ave, Holland, MI 49423, USA

Calendar:

District Calendar

7

Jul 7

10:00 AM to 11:00 AM

Summer Food Service

Location:

Holland High School, 600 Van Raalte Ave, Holland, MI 49423, USA

Calendar:

District Calendar

(parking lot off 27th, door #30)


7 Day Meal Box - Meal boxes will provide 7 days of breakfast & lunch including milk. Participants must take the entire box.

11:00 AM to 12:30 PM

12:00 PM to 12:15 PM

Summer Food Service

Location:

Faith Christian Reformed Church, 85 W 26th St, Holland, MI 49423, USA

Calendar:

District Calendar

7 Day Meal Box - Meal boxes will provide 7 days of breakfast & lunch including milk. Participants must take the entire box.

12:00 PM to 1:00 PM

Lunch at Smallenberg Park

Location:

Smallenburg park, Fairbanks Ave, Holland, MI 49423, USA

Calendar:

District Calendar

8

Jul 8

11:00 AM to 12:30 PM

12:00 PM to 1:00 PM

Lunch at Smallenberg Park

Location:

Smallenburg park, Fairbanks Ave, Holland, MI 49423, USA

Calendar:

District Calendar

9
10
11
12

Jul 12

10:00 AM to 3:00 PM

Pop-In Reading Events

Calendar:

District Calendar

Mondays, July 12, 19, and 26 10:00 - 11:00 Jefferson 11:30 - 12:30 Meadowlanes 1:00 - 2:00 Lincoln Estates 2:30 - 3:00 Calvary on 8th - Blacktop Rec During July, students (PreK-3 and siblings) can "pop-in" for a FREE book and complete a literacy activity. Sidewalk chalk and bubbles. Students will "pop-out" with gum.

11:00 AM to 12:30 PM

12:00 PM to 12:30 PM

Summer Parent Resources | Webinars & Live Conversations

Calendar:

District Calendar

Our Student Services team is proud to offer HPS Parents a series of webinars and conversations with our partners from the Michigan Alliance for Families. Strategies for Supporting your child's learning at home- PBIS & Routines Visit the link below to watch the webinar and to register to join a live Zoom conversation with Debbie Whitford from Michigan Alliance for Families. https://www.hollandpublicschools.org/Core/News/Article/1900

12:00 PM to 1:00 PM

Lunch at Smallenberg Park

Location:

Smallenburg park, Fairbanks Ave, Holland, MI 49423, USA

Calendar:

District Calendar

5:30 PM to 7:30 PM

Board Study Session I

Calendar:

HPS School Board

Click to join virtual meeting.

The meeting is being conducted in a hybrid format with in-person for board members and district administration and encouraged via Zoom for all others,  in accordance with the Open Meetings Act 267 of 1976 15.263, Sec. 3. (2) and 15.263a (b) (i) (ii). Additionally, members of the public may both attend meetings and participate in public comment in person to the extent permitted under the OMA and following the requirements issued by the Michigan Department of Health and Human Services. If you would like to make public comment you may do so via Zoom.  Board members may be contacted via the District website.   


6:00 PM to 7:00 PM

HMS Greenhouse Harvest - Free Veggies!

Location:

East Holland Middle School 373 E 24th St, Holland, MI 49423, United States

Calendar:

District Calendar

13

Jul 13

11:00 AM to 12:30 PM

12:00 PM to 1:00 PM

Lunch at Smallenberg Park

Location:

Smallenburg park, Fairbanks Ave, Holland, MI 49423, USA

Calendar:

District Calendar

14

Jul 14

10:00 AM to 11:00 AM

Summer Food Service

Location:

Holland High School, 600 Van Raalte Ave, Holland, MI 49423, USA

Calendar:

District Calendar

(parking lot off 27th, door #30)


7 Day Meal Box - Meal boxes will provide 7 days of breakfast & lunch including milk. Participants must take the entire box.

11:00 AM to 12:30 PM

12:00 PM to 12:15 PM

Summer Food Service

Location:

Faith Christian Reformed Church, 85 W 26th St, Holland, MI 49423, USA

Calendar:

District Calendar

7 Day Meal Box - Meal boxes will provide 7 days of breakfast & lunch including milk. Participants must take the entire box.

12:00 PM to 1:00 PM

Lunch at Smallenberg Park

Location:

Smallenburg park, Fairbanks Ave, Holland, MI 49423, USA

Calendar:

District Calendar

15

Jul 15

11:00 AM to 12:30 PM

12:00 PM to 12:30 PM

Summer Parent Resources | Webinars & Live Conversations

Calendar:

District Calendar

Our Student Services team is proud to offer HPS Parents a series of webinars and conversations with our partners from the Michigan Alliance for Families. Strategies for Supporting your child's learning at home- "Behavior" Visit the link below to watch the webinar and to register to join a live Zoom conversation with Debbie Whitford from Michigan Alliance for Families. https://www.hollandpublicschools.org/Core/News/Article/1900

12:00 PM to 1:00 PM

Lunch at Smallenberg Park

Location:

Smallenburg park, Fairbanks Ave, Holland, MI 49423, USA

Calendar:

District Calendar

16
17
18
19

Jul 19

10:00 AM to 3:00 PM

Pop-In Reading Events

Calendar:

District Calendar

Mondays, July 12, 19, and 26 10:00 - 11:00 Jefferson 11:30 - 12:30 Meadowlanes 1:00 - 2:00 Lincoln Estates 2:30 - 3:00 Calvary on 8th - Blacktop Rec During July, students (PreK-3 and siblings) can "pop-in" for a FREE book and complete a literacy activity. Sidewalk chalk and bubbles. Students will "pop-out" with gum.

11:00 AM to 12:30 PM

12:00 PM to 1:00 PM

Lunch at Smallenberg Park

Location:

Smallenburg park, Fairbanks Ave, Holland, MI 49423, USA

Calendar:

District Calendar

4:00 PM to 5:00 PM

Mobile Food Pantry

Location:

Holland High School, 600 Van Raalte Ave, Holland, MI 49423, USA

Calendar:

District Calendar

OCSN (Ottawa Community Schools Network), in partnership with Feeding America West Michigan, will host a mobile food pantry at Holland High School at 4:00 pm. It is open to the public and anyone who is in need can attend. Please contact Lauren Gray (

lgray@hollandpublicschools.org

) or Caity Deboard (

cdeboard@hollandpublicschools.org

) for more information.

6:00 PM to 7:00 PM

HMS Greenhouse Harvest - Free Veggies!

Location:

East Holland Middle School 373 E 24th St, Holland, MI 49423, United States

Calendar:

District Calendar

6:00 PM to 7:00 PM

Special Board Meeting

Calendar:

HPS School Board

Click to join virtual meeting.

The meeting is being conducted ina hybrid format with in-person for board members and district administrationand encouraged via Zoom for all others, in accordance withthe Open Meetings Act 267 of 1976 15.263, Sec. 3. (2) and 15.263a (b) (i) (ii).If you would like to make a public comment you may do so viaZoom. Board members may be contacted viathe District website.

6:30 PM to 7:00 PM

Optional Prayer Meeting Prior to Board Meeting

Calendar:

HPS School Board

7:00 PM to 8:30 PM

Board of Education Meeting

Calendar:

HPS School Board

Click to join virtual meeting.

The meeting is beingconducted in a hybrid format with in-person for board members and districtadministration and all others are encouraged to attend via Zoom. However publiccomments can come in person for public comment or connect via Zoom. Board members may be contacted via theDistrict website.

20

Jul 20

11:00 AM to 12:30 PM

12:00 PM to 1:00 PM

Lunch at Smallenberg Park

Location:

Smallenburg park, Fairbanks Ave, Holland, MI 49423, USA

Calendar:

District Calendar

21

Jul 21

10:00 AM to 11:00 AM

Summer Food Service

Location:

Holland High School, 600 Van Raalte Ave, Holland, MI 49423, USA

Calendar:

District Calendar

(parking lot off 27th, door #30)


7 Day Meal Box - Meal boxes will provide 7 days of breakfast & lunch including milk. Participants must take the entire box.

11:00 AM to 12:30 PM

12:00 PM to 12:15 PM

Summer Food Service

Location:

Faith Christian Reformed Church, 85 W 26th St, Holland, MI 49423, USA

Calendar:

District Calendar

7 Day Meal Box - Meal boxes will provide 7 days of breakfast & lunch including milk. Participants must take the entire box.

12:00 PM to 1:00 PM

Lunch at Smallenberg Park

Location:

Smallenburg park, Fairbanks Ave, Holland, MI 49423, USA

Calendar:

District Calendar

22

Jul 22

8:00 AM to 9:00 AM

Meet & Greet Superintendent Shanie Keelean

Location:

District Administration, Board Training Room, 320 West 24th St

Calendar:

District Calendar

11:00 AM to 12:30 PM

12:00 PM to 12:30 PM

Summer Parent Resources | Webinars & Live Conversations

Calendar:

District Calendar

Our Student Services team is proud to offer HPS Parents a series of webinars and conversations with our partners from the Michigan Alliance for Families. Planning for What Happens After Early On Visit the link below to watch the webinar and to register to join a live Zoom conversation with Debbie Whitford from Michigan Alliance for Families. https://www.hollandpublicschools.org/Core/News/Article/1900

12:00 PM to 1:00 PM

Lunch at Smallenberg Park

Location:

Smallenburg park, Fairbanks Ave, Holland, MI 49423, USA

Calendar:

District Calendar

23
24
25
26

Jul 26

10:00 AM to 3:00 PM

Pop-In Reading Events

Calendar:

District Calendar

Mondays, July 12, 19, and 26 10:00 - 11:00 Jefferson 11:30 - 12:30 Meadowlanes 1:00 - 2:00 Lincoln Estates 2:30 - 3:00 Calvary on 8th - Blacktop Rec During July, students (PreK-3 and siblings) can "pop-in" for a FREE book and complete a literacy activity. Sidewalk chalk and bubbles. Students will "pop-out" with gum.

11:00 AM to 12:30 PM

12:00 PM to 1:00 PM

Lunch at Smallenberg Park

Location:

Smallenburg park, Fairbanks Ave, Holland, MI 49423, USA

Calendar:

District Calendar

6:00 PM to 7:00 PM

HMS Greenhouse Harvest - Free Veggies!

Location:

East Holland Middle School 373 E 24th St, Holland, MI 49423, United States

Calendar:

District Calendar

27

Jul 27

11:00 AM to 12:30 PM

12:00 PM to 1:00 PM

Lunch at Smallenberg Park

Location:

Smallenburg park, Fairbanks Ave, Holland, MI 49423, USA

Calendar:

District Calendar

28

Jul 28

10:00 AM to 11:00 AM

Summer Food Service

Location:

Holland High School, 600 Van Raalte Ave, Holland, MI 49423, USA

Calendar:

District Calendar

(parking lot off 27th, door #30)


7 Day Meal Box - Meal boxes will provide 7 days of breakfast & lunch including milk. Participants must take the entire box.

11:00 AM to 12:30 PM

12:00 PM to 12:15 PM

Summer Food Service

Location:

Faith Christian Reformed Church, 85 W 26th St, Holland, MI 49423, USA

Calendar:

District Calendar

7 Day Meal Box - Meal boxes will provide 7 days of breakfast & lunch including milk. Participants must take the entire box.

12:00 PM to 1:00 PM

Lunch at Smallenberg Park

Location:

Smallenburg park, Fairbanks Ave, Holland, MI 49423, USA

Calendar:

District Calendar

29

Jul 29

11:00 AM to 12:30 PM

12:00 PM to 1:00 PM

Lunch at Smallenberg Park

Location:

Smallenburg park, Fairbanks Ave, Holland, MI 49423, USA

Calendar:

District Calendar

30
31
Upcoming Events

Pop-In Reading Events

Time:

10:00 AM to 3:00 PM

Calendar:

District Calendar

Mondays, July 12, 19, and 26 10:00 - 11:00 Jefferson 11:30 - 12:30 Meadowlanes 1:00 - 2:00 Lincoln Estates 2:30 - 3:00 Calvary on 8th - Blacktop Rec During July, students (PreK-3 and siblings) can "pop-in" for a FREE book and complete a literacy activity. Sidewalk chalk and bubbles. Students will "pop-out" with gum.

Lunch at Moran Park

Time:

11:00 AM to 12:30 PM

Location:

Moran Park, W 22nd St, Holland, MI 49423, USA

Calendar:

District Calendar

Lunch at Smallenberg Park

Time:

12:00 PM to 1:00 PM

Location:

Smallenburg park, Fairbanks Ave, Holland, MI 49423, USA

Calendar:

District Calendar

HMS Greenhouse Harvest - Free Veggies!

Location:

East Holland Middle School 373 E 24th St, Holland, MI 49423, United States

Calendar:

District Calendar

Lunch at Moran Park

Time:

11:00 AM to 12:30 PM

Location:

Moran Park, W 22nd St, Holland, MI 49423, USA

Calendar:

District Calendar

Lunch at Smallenberg Park

Time:

12:00 PM to 1:00 PM

Location:

Smallenburg park, Fairbanks Ave, Holland, MI 49423, USA

Calendar:

District Calendar

Summer Food Service

Time:

10:00 AM to 11:00 AM

Location:

Holland High School, 600 Van Raalte Ave, Holland, MI 49423, USA

Calendar:

District Calendar

(parking lot off 27th, door #30)


7 Day Meal Box - Meal boxes will provide 7 days of breakfast & lunch including milk. Participants must take the entire box.

Lunch at Moran Park

Time:

11:00 AM to 12:30 PM

Location:

Moran Park, W 22nd St, Holland, MI 49423, USA

Calendar:

District Calendar

Summer Food Service

Time:

12:00 PM to 12:15 PM

Location:

Faith Christian Reformed Church, 85 W 26th St, Holland, MI 49423, USA

Calendar:

District Calendar

7 Day Meal Box - Meal boxes will provide 7 days of breakfast & lunch including milk. Participants must take the entire box.

Lunch at Smallenberg Park

Time:

12:00 PM to 1:00 PM

Location:

Smallenburg park, Fairbanks Ave, Holland, MI 49423, USA

Calendar:

District Calendar

Lunch at Moran Park

Time:

11:00 AM to 12:30 PM

Location:

Moran Park, W 22nd St, Holland, MI 49423, USA

Calendar:

District Calendar

Lunch at Smallenberg Park

Time:

12:00 PM to 1:00 PM

Location:

Smallenburg park, Fairbanks Ave, Holland, MI 49423, USA

Calendar:

District Calendar

Kindergarten Screening Event

Location:

Holland West School, 500 W 24th St, Holland, MI 49423, USA

Calendar:

District Calendar

Please make an appointment with your school's secretary for this kindergarten screening event.

Kindergarten Screening Event

Location:

Holland West School, 500 W 24th St, Holland, MI 49423, USA

Please make an appointment with your school's secretary for this kindergarten screening event.

Pop-In Reading Events

Time:

10:00 AM to 3:00 PM

Calendar:

District Calendar

Mondays, August 2 & 9 10:00 - 11:00 Jefferson 11:30 - 12:30 Meadowlanes 1:00 - 2:00 Lincoln Estates 2:30 - 3:00 Calvary on 8th - Blacktop Rec During August, students (PreK-3 and siblings) can "pop-in" for a FREE book and complete a literacy activity. Sidewalk chalk and bubbles. Students will "pop-out" with gum.

Lunch at Moran Park

Time:

11:00 AM to 12:30 PM

Location:

Moran Park, W 22nd St, Holland, MI 49423, USA

Calendar:

District Calendar

Lunch at Smallenberg Park

Time:

12:00 PM to 1:00 PM

Location:

Smallenburg park, Fairbanks Ave, Holland, MI 49423, USA

Calendar:

District Calendar

Board Study Session I

Calendar:

HPS School Board

Click to join virtual meeting.

This meeting is being conducted via Zoom under the Open Meetings Act 267 of 1976 15.263, Sec. 3. (2) and 15.263a (b) (i) (ii) as a result of the Ottawa County Commissioners declaration of an extended state of emergency through May 25, 2021 as a result of the COVID-19 Pandemic. If you would like to make a public comment you may do so via Zoom. Board members may be contacted via the District website.

HMS Greenhouse Harvest - Free Veggies!

Location:

East Holland Middle School 373 E 24th St, Holland, MI 49423, United States

Calendar:

District Calendar

Lunch at Moran Park

Time:

11:00 AM to 12:30 PM

Location:

Moran Park, W 22nd St, Holland, MI 49423, USA

Calendar:

District Calendar

Lunch at Smallenberg Park

Time:

12:00 PM to 1:00 PM

Location:

Smallenburg park, Fairbanks Ave, Holland, MI 49423, USA

Calendar:

District Calendar

Jefferson Playground Meeting

Location:

Jefferson School 282 W 30th St, Holland, MI 49423, United States