Welcome to

Holland Public Schools

Thank you for choosing Holland Public Schools as your district of choice. We have great students with even greater potential.

HPS is Right for Me! Listen and learn more.
Here is the latest school information & updates related to COVID-19:
Internet Connectivity Resources (New: 4/4)
The latest news about 2020 AP Exams (New: 4/3)
List of important community resources for your family during COVID-19 Pandemic. (Updated: 4/3)
All HPS playgrounds and recreational facilities are closed until further notice. We appreciate your cooperation to keep everyone in our community healthy.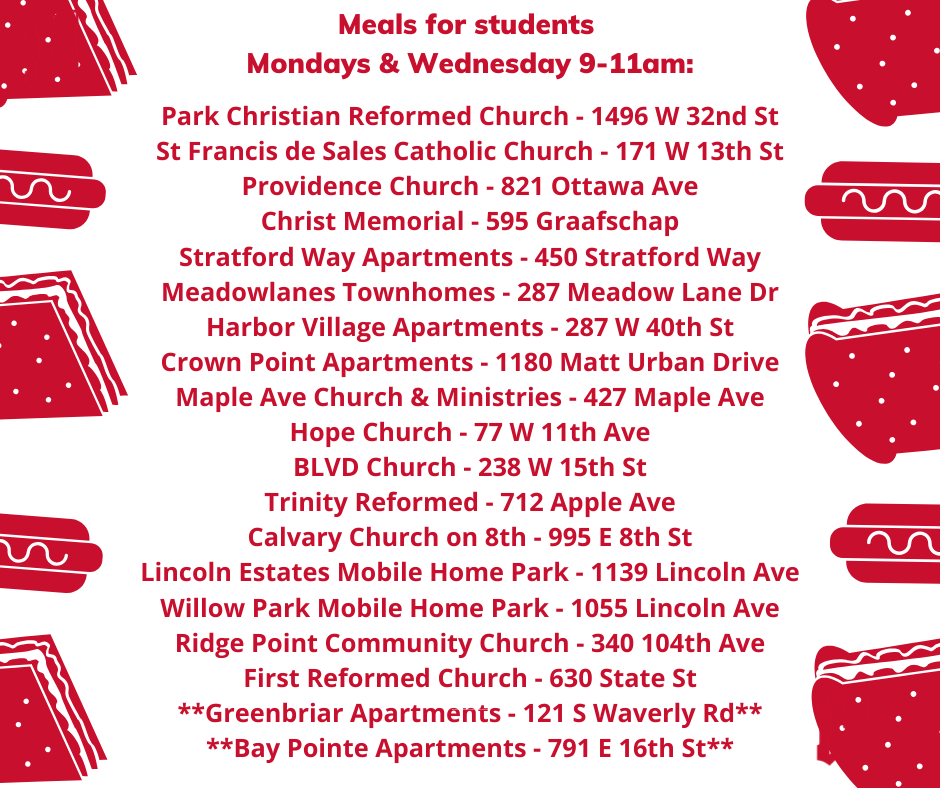 Sign up for emergency text alerts from Holland Public Schools.
Our Vision
Vision Statement
The Choice for Educational Excellence
Compassionate Staff, Leading Edge Programs, Committed Community
Right for Me
Our Mission
Mission Statement
Embrace, Engage, and Empower each student for success in an ever-changing world.
Our Core Values
Success for All-Our students develop their innate abilities to be life, career, and college ready.

Educational Excellence-We provide state and nationally recognized academic programs and extra-curricular activities measured by high standards of performance and personalized support.

Innovation-We continuously improve through the study and implementation of best practices and programs with high expectations for achievement.

Passion-We employ committed, talented, and passionate individuals who care for the students and families they serve.

Inclusion-It is our collective responsibility to foster respect, a sense of belonging, and success that honors each individual.

Equity-We ensure that our policies, practices, and programs serve our growing and evolving community.

Safety-We provide all students and staff powerful learning opportunities in safe, secure, and predictable environments.

Collaboration-We intentionally develop family and community partnerships to share the responsibility for the success of our students.

Proactive-We study and respond to the ever-changing needs of our community and intentionally invest the necessary resources to support our vision and mission.