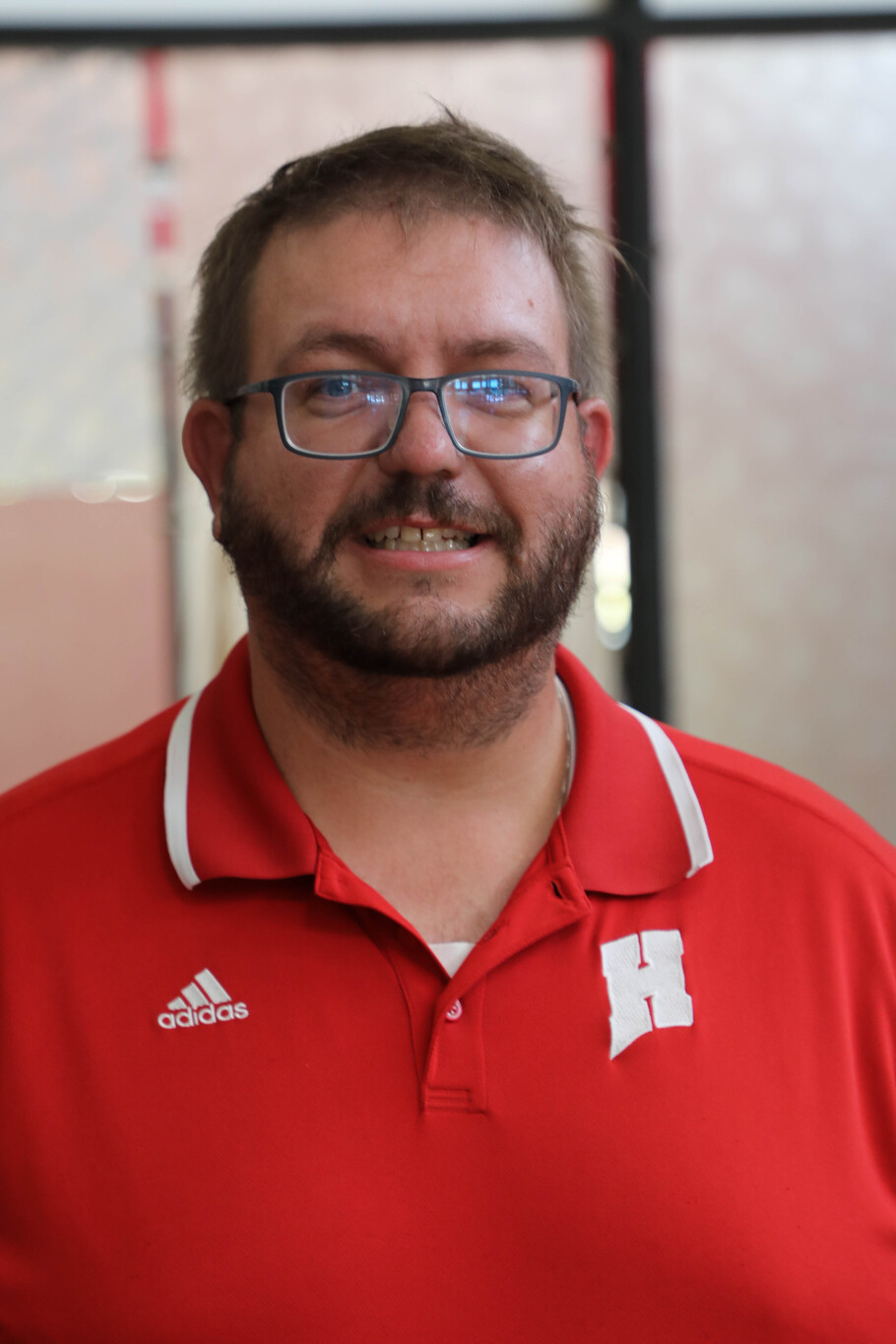 HVRT helps students earn the required credits they need to complete their high school diploma.
The HVRT full-time online program is an accredited solution for students who need an alternative to the traditional classroom environment. An individualized graduation plan (IGP) is developed with the support of a guidance counselor, teachers, and support staff that best meets the needs of each student leading to graduation.
The HVRT credit recovery program is ideal for students who struggle in a traditional classroom, have fallen behind in their work, or have missed school due to illness or life events.
Students who successfully complete the program will receive a Holland Public Schools Diploma that meets the full requirements of the Michigan Merit Curriculum.
To learn more about this program and discuss enrollment options, please contact Zach Kapla.
Holland ViRtual Tech High School (HVRT), formerly known as VR-Tech opened in the fall of 2015 as a "School-within-a-School" alternative credit recovery school model on the campus of Holland High School.
Since the opening of the program eight years ago, nearly 400 students have graduated. HVRT operates in a redesigned business center learning environment on the main campus of Holland High School. The schedule for HVRT operates independently from the main high school campus. HVRT has its own designated staff to support students and families who make a commitment to the program. Space is limited to 50 students.
Enrollment in the program is available to students in grades 11-12 from Holland Public Schools who need a credit recovery delivery model.
Graduates from this program can successfully transition into post-secondary education, training or employment opportunities. Students have the on-site ability to transfer into the traditional and comprehensive high school program at Holland High School. Students may also have the option to take required elective courses at HHS and participate in athletics based upon eligibility. Options are also available for program attendance at the Careerline Tech Center in the Ottawa Area Intermediate School District.
HVRT Calendar
HVRT Calendar

Previous

January

2023

Next

S
M
T
W
T
F
S
1

Jan 1

Holiday Break

Calendar:

Holland High Calendar

2

Jan 2

Holiday Break

Calendar:

Holland High Calendar

3

Jan 3

Holiday Break

Calendar:

Holland High Calendar

4

Jan 4

Holiday Break

Calendar:

Holland High Calendar

5
6
7
8
9
10
11
12
13

Jan 13

Half Day for ALL Students -Dismss at 10:50a

Calendar:

Holland High Calendar

14
15
16

Jan 16

NO School

Calendar:

Holland High Calendar

11:00 AM to 1:00 PM

MLK Day Community Celebration

Location:

Holland Civic Center Place 150 W Eighth St, Holland, MI 49423, United States

Calendar:

Holland High Calendar

"Why We Can't Wait!" Doors open at 11am Lunch provided at 11am Community Celebration 11:45am-12:45pm Essays and Artwork of HPS students will be featured Thank you: City of Holland, Community Foundation Holland/Zeeland Area, Gentext Corporation, and I Am Academy

17
18
19
20
21
22
23
24
25
26
27
28
29
30
31
Upcoming Events

8th Grade Enrollment Info Night

Calendar:

Holland High Calendar

Meeting will be held in the Holland High School Performing Arts Auditorium.

Snowcoming Dance

Time:

7:00 PM to 11:00 PM

Location:

Holland Civic Center Place, 150 W 8th St, Holland, MI 49423, USA

Calendar:

Holland High Calendar

Tickets will be available for purchase through hhsdances.ludus.com or with the Secretary in the SSO. Ticket assistance needed? Please see Mrs LeFebre or Mrs. Gray, Student Success Office. Students may bring outside guests. Pickup & return GUEST PASSES in the Student Success office. Don't forget to purchase a ticket for yourself AND guest.

MidWinter Break

Calendar:

Holland High Calendar

6-12 Confernces

Calendar:

Holland High Calendar

6-12 Confernces

Calendar:

Holland High Calendar

6-12 Confernces

Calendar:

Holland High Calendar

Half Day for ALL Students

Calendar:

Holland High Calendar
Holland ViRtual Tech High School
600 VanRaalte Avenue
Holland, MI 49423
Phone: 616-494-2200
Fax: 616-393-7534
School Times:
Full Day | 7:45am-2:55pm
Half Day | 7:45-10:50am
Office Hours:
7:10am- 3:15pm | M-F (August-June)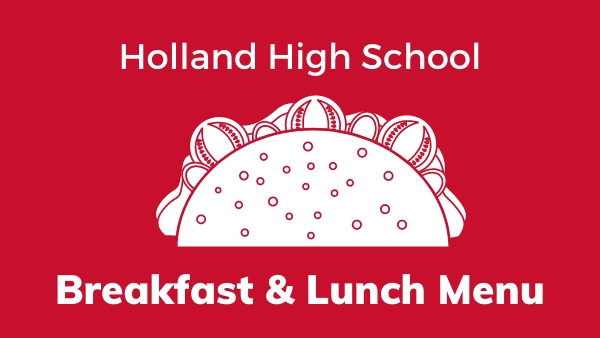 Odysseyware is the online tool that is used for students to accomplish their work in a lab setting blended with direct teacher support.
Lessons, assessments, and instructional tools are designed to equip learners with resources for academic success, incorporating a mix of grade-appropriate text, direct instruction videos, learning activities and games. Odysseyware lessons also integrate numerous instructional supports to address diverse learning styles and allow ongoing collaboration between learners and on-line teachers through direct instruction videos.
Direct Instruction Videos: Odysseyware's rich and engaging "Direct Instruction Videos" provide step-by-step guidance to assist students in the conceptual understanding of key concepts and procedural skills, impart background knowledge, place concepts into real-world context, and allow students to learn at their own pace.
Virtual Laboratories: Math and Science Virtual Laboratories recreate and expand the traditional student laboratory experience. Fully interactive and built to encourage active learning, engagement, and the application of conceptual understanding, Virtual Labs provide a safe and interactive learning experience.
Assessment: Embedded formative and summative assessments test student progress toward content mastery and help inform instruction.
HELPFUL LINKS:
If a student needs to leave school for an appointment, please use the following procedure:
Parents/Guardians must call the 24-hour attendance line 494-2200 the night before or prior to the start of the school day, or send a note with your student to be turned into the office.
Students are reminded to stop in the Attendance Office in the morning, during lunch, or prior to class, they need to leave to obtain a RED pass giving them permission to leave class.
The student must sign out with the Attendance Secretary before leaving and upon returning to school. A pass will be given to allow the student back into class.
Anyone leaving without signing out is automatically UNEXCUSED.
Following the above procedures will alleviate waiting long periods of time in the office while staff searches for a student who is in gym class or not in their assigned classrooms. Some have missed their appointments due to this issue.
The parking lot is the property of Holland Public Schools and parking in this lot is a privilege. In accordance with school policy and state mandates, school personnel may search cars.
Students who find it necessary to drive to school MUST park in the assigned student parking lot. Staff parking lots are prohibited from 7:00 a.m. - 4:00 p.m. All students must have their cars registered. Forms are available in the HHS office. There is a $20.00 fee for parking permits.
Students are not permitted to sit in cars or loiter in the parking lots during the school day or during any school-sponsored events. Students may lose parking privileges for doing so.
Any student driver who drives in an unsafe and reckless manner, or violates vehicle nuisance statutes, is subject to legal penalties that may include penalty points on the students' driving record. Furthermore, the student is subject to loss of driving/parking privileges on school property and may be suspended from school.
Students are totally responsible for their car no matter who they may loan it to and other situations that may occur.
Parking Violations
Holland High School has purchased a device called "the boot" which can be placed on the wheel of an improperly parked or non-registered car making it impossible to drive away without its removal.
Parking in staff parking lots, the front drop-off and parking area, on the grass, in restricted places such as fire lanes, or in unmarked places at the end of rows are causes for having "the boot" placed on your vehicle. In addition, unregistered vehicles and vehicles not displaying their parking tags are subject to getting "the boot."
There is a $10.00 fine for the first violation for vehicles that are registered. Non-registered vehicles will be charged $30 for parking violations. Penalties increase for subsequent violations.
What does DUTCH look like?
Do you need to send your HHS Transcript to a college or get a copy of your Holland High School Transcript for yourself?
We use Parchment to manage our transcription services. (Instructions)
We are Here For You and your student.