HPS N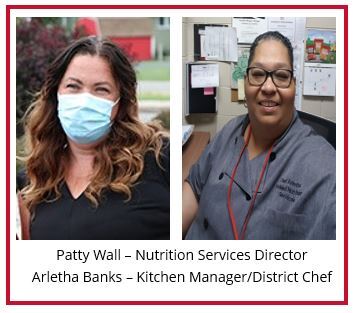 utrition Services provided more than 350,000 lunches and nearly 100,000 breakfasts to our school students as well as to local community programs this year!
Our hard-working staff of 29 employees, serving our 6 district buildings, follow all USDA nutrition guidelines for School Food Service as well as adhering to all State and Local safety regulations.
We strive to make our menus relevant to what the students enjoy eating. Some of our student favorite lunches:
Homemade pepperoni pizza
Asian-fusion noodle/rice bowls,
Oven baked chicken wings
Slow roasted maple bacon ribs - Delicious!
Meal Accounts & Payments
All meals are charged to the student's prepaid account. Payment for school meals is expected at the time of purchase.
All Middle and High School students are to use their student ID card or Quick ID # at the register for proper purchase of meals and for A la Carte purchases.
We do not extend credit or allow charges. We recognize that there are times when a deposit is forgotten and so, as a courtesy to families, we have a 3 meal grace period.
Parents/Guardians are encouraged to apply for Free/Reduced benefits which must be done every year.
Your student's lunch account works as a debit card, eliminating the need to carry cash to school.
Please ensure enough money is deposited into the student lunch account to cover their meal purchases.
You may use holland.familyportal.cloud which is an online system we partner with. There is a small convenience fee when making a deposit, but it is free to use to track funds in the account.
Cash or Check is accepted at all schools. There are lunch envelopes in each office to put your deposit in, be sure to write the student's full name and grade on the envelope, and we will deposit it into your student's account.
Parents/Guardians are ultimately responsible for ensuring money is in the account or a benefit has been received.
Grace Period – Elementary
We give a 3 meal grace period ($-7.80 Full Pay) before students are provided the daily option B lunch choice which meets all nutrition requirements for a reimbursable meal.
A note will be sent home when there is a balance of 1 meal owed ($-2.60).
Emails are sent regularly for those with email address on file. (Contact the office to put your email address on file and receive these updates.
Phone calls will be made the following day if money has not been received.
On the 3rd day of grace, an alternative meal will be offered and the student account will be charged $2.60 for the alternative meal. Parents are still responsible for payment.
Grace Period – Middle & High School
We give a 3 meal grace period ($-8.55 Full Pay) before students are provided a Grab-n-Go sandwich lunch which meets all nutrition requirements for a reimbursable meal.
Students are informed of their negative balance at the register.
Emails are sent regularly for those with email address on file. (Contact the office to put your email address on file and receive these updates.
If we do not receive a deposit during the grace period, students will be offered an alternative meal and the student account will be charged $2.85 for the alternative meal. Parents are still responsible for payment. No other purchases will be allowed.
A la carte items can only be purchased with cash or money in the student's account (no charging) & must have student ID.
Adults are not permitted to charge meals or a la carte items
All meal charges MUST be paid off by the end of the school year. Any unpaid charges will be carried forward to the next school year and apply towards the grace period process.
Account Refunds
Money on student accounts at the end of the school year will carry over to the next school year.
If graduating or moving out of district, money left over can be transferred to a sibling account or donated to a student in need account (determined by Food Service Personnel).
Email Kristin Thompson to request a transfer or refund
Please include student name & grade with the amount balance and also the name and grade of the sibling to transfer the money into
Requests for a refund are only given if the balance is $5.00 or greater
If requesting a refund, please include:

Student(s) name(s)
Parent name t write check to
Address
City, State , Zip Code
Phone Number
Deposit Calculation
Please deposit enough money in your student's account to cover at least one week of lunches or milk.
We use a service called Family Portal so that parents may conveniently add funds to their student's meal account.
First time visitors to this site need to create a new account.
You will need your student's ID #. Please call the Food Service office to obtain this number.
Middle School and High School students are responsible for their own student ID and are to have them for all meal purchases.
| | | | | |
| --- | --- | --- | --- | --- |
| Number of Lunches | | Elementary (K-5) | Secondary (6-12) | Milk Only |
| 1 | | $2.60 | $2.85 | $.75 |
| 2 | | $5.20 | $5.70 | $1.50 |
| 3 | | $7.80 | $8.55 | $2.25 |
| 4 | | $10.40 | $11.40 | $3 |
| 5 | | $13 | $14.25 | $3.75 |
| 10 | | $26 | $28.50 | $7.50 |
| 15 | | $39 | $42.75 | $11.25 |
| 20 | | $52 | $57 | $15 |
| 25 | | $65 | $71.25 | $18.75 |
| 20 | | $78 | $85.50 | $22.50 |
Parental Blocks/Ala Carte
At the secondary level we offer Ala Carte items for sale

Parents have option to not allow your child(

ren

) to purchase these items

Parents also have option to require cash only for Ala Carte items

Please call the office 616.494.2245 for assistance with these blocks
Special Dietary Needs
If your student has special dietary needs diagnosed by a licensed physician and the Medical Statement has been completed, we will comply with the request.

If your student does not have a disability, we will do our best to accommodate a reasonable request
Free or Reduced-Price Lunch
Free or Reduced Lunch Applications –
Families must reapply for benefits every year
Application is available after July 1st online at Meal Magic Family Portal
Paper applications are available in each school office
Applications are processed in the order received. Please allow 10 business days.
You will be notified by email or mail of your benefit status
Please submit your new application by the 30th day of school. After the 30th day of school, your student will be charged full price meals until a new application is processed and benefit applied.
You will be responsible for the charges incurred because of the late submission.
One application per family is needed.
Please make sure to follow the directions carefully as failure to do so or miss a step will cause delays in the final approval process.
2023-24 Student Registration
As we prepare for the start of the next school year, it's time register your student for 2023-24. This is something we ask ALL HPS families to do EVERY year.
Completing the registration lets us know your student(s) will be returning next year! It also lets you:
Review and update household contact information
Review and update student health information
Request transportation 2022-2023 school year (Deadline to request bussing is August 10)
Without this information, your student can not be added to a class list for next year OR have a class schedule created for them.
It doesn't take long to update this information in your Parent Portal account - but it is so important that you do it very soon!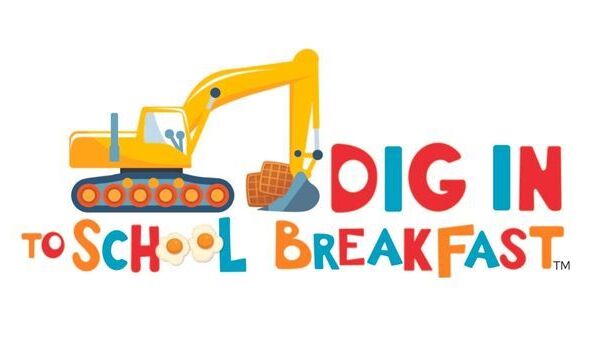 National School Breakfast Week is March 6-10
Dig in to School Breakfast
Celebrate National School Breakfast Week with special menus each morning to BUILD a great FOUNDATION for your day!
Our goal for the week is to promote school breakfast as a nutritious & healthy way for students to build their day and increase the student participation! The average number of students served, district wide, is 688 students per day. We'd love to serve more students, especially since breakfast is free for all students!
Unsung Heroes of HPS Staff
During a staff luncheon this week, Superintendent Nick Cassidy recognized some Unsung Heroes of the HPS Staff.
HMS Greenhouse Gets Grant
Tom DeGraaf from the Nolan Kramer Agency of Farm Bureau Insurance presents a $2500 check to Holland Middle School Principal Rene Bair and Shyah Harris (8th-Grade STEM Student) to help provide more options for students/families dealing with food scarcity.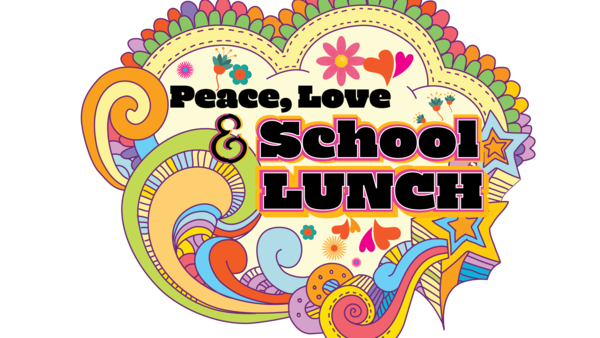 Peace, Love, and School Lunch!
It's National School Lunch Week 2022! See all the fun ways you can join us in celebrating!
Food Service Staff
Director
Secretary
Kristin Thompson
Secretary
Kitchen Manager/District Chef
Arletha Banks
Kitchen Manager/District Chef