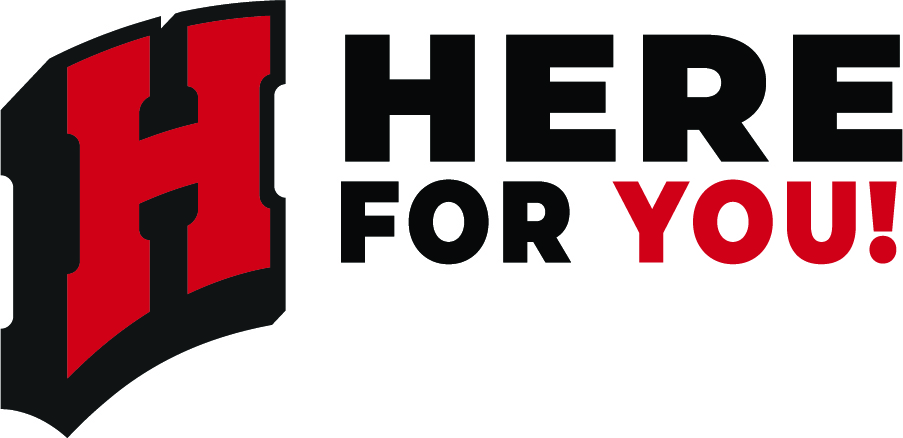 At Holland Public Schools we offer education programs that are Right for Me. However, it is just as important to us that we we support students' mental, physical and social/emotional health. We are Here for You!
Being a student is stressful, but trying to juggle school work and other responsibilities while experiencing mental illness can make it even harder. Approximately one in five youth aged 13–18 live with mental health conditions and approximately 75 percent of people with mental health issues develop them prior to the age of 24. Mental health conditions can feel debilitating and scary, making some learners retreat inward rather than seek help.
---
CDC Child Development Basics:
The early years of a child's life are very important for his or her health and development. Parents, health professionals, educators, and others can work together as partners to help children grow up to reach their full potential. Visit the CDC's Child Development Basics webpage.
---
If you find you or your student are in need of emergency Mental Health Services:
Michigan Crisis Hotline: Dial 211

Ottawa County Emergency Crisis Line: 616-396-4357

National Suicide Prevention Lifeline: 1-800-273-8255
988 Suicide and Crisis Lifeline - If you or someone you know is struggling or in crisis, help is available. Call or text 988 or chat 988lifeline.org
Crisis Text line number is 741741 and text "Help".
For immediate emergency dial 911.
Social Emotional Resources
When a child is struggling, the whole family is affected. At the Child Mind Institute we want to help you make good decisions for your kids and navigate the challenges of parenting. We explore the concerns and challenges we hear about most from parents and provide expert guidance on how to respond in the most effective way. And if you have a child who needs support, we offer resources that can help you get the best care for that child and the best outcome for your family.
Additional Parent Resources on Common Emotional Health Issues
Articles to Help with Mental Health
Food Insecurity Resources
The fuel we use can make all the difference and directly affects the function of your brain and mood. Eating high-quality foods that contain vitamins, minerals, and antioxidants will nourish the brain in a positive way. Similarly, just like an expensive car, your brain can be damaged if you ingest anything other than premium fuel. A diet high in refined sugars can impair brain functions and worsen the mental health symptoms.
Other Local Food Resources:
American Pediatric Association | Child Abuse Prevention
Ed and Nancy Hanenburg Children's Advocacy Center | Local Children's Advocacy Center |
Resilience | Advocates for Ending Violence
Domestic Violence and Sexual Assault Advocacy, Counseling (Free), Case Management, Groups, Emergency Shelter, 24 Hour Emergency Hotline.
Holland Rescue Mission | Helping individuals overcome homelessness
Family Shelter, Men's Shelter, Biblical Counseling, Case Management.
Good Samaritan Ministries | Ending Poverty and Homelessness through a healthy and engaged and compassionate community
Housing, Emergency utility assistance, Circles.
Lighthouse Immigrant Advocates | Provides legal support, Education and Advocacy
Afforable legal advocacy, Educational services and outreach.
Community Action House |End poverty in our community, and help families prosper
Food Pantry, Clothing, Shelter, Case Management, Utility Assistance.
Department of Health and Human Services | State support for housing, Food, Cash and Health assistance programs
Community Mental Health | Medicaid based mental Health supports
Arbor Circle | Strong Relationships, Resilient People
Mental Health Counseling, Substance use treatment, family/individual counseling.
Midtown Counseling Services | Is the home for Hope and Encouragement in the City of Holland
Providing Free in school counseling services, tele-health, and in office counseling services.
Moasic Counseling | Connecting you to hope and healing
Provides sliding scale counseling fees for any family income, works with all families eliminating all barriers to counseling.
A list of Counseling practices participating in tele-health therapy and accepting new clients.
Medical Care
Education and Counseling
Suicide Prevention
Substance Abuse
Food
Dental
Health Care Coverage
Prescriptions
Vision Services
Medicine Disposal
Hospital Bills
Ottawa Community Schools Network Coordinators

School Mental Health Care Manager