Welcome to Jefferson Elementary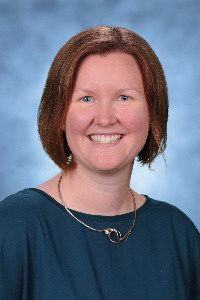 Welcome to the 2020-2021 school year at Jefferson. We are so excited to have your children here this year. We have put in place many safety protocols in order to help keep our students and staff safe. We know that this year will look different, but we are glad to be back here with your students. Thank you for your support as we navigate these challenging times.
We have worked over the past few years to greatly improve our reading instruction as well as the positive behavior supports in our school. We are pleased to have seen great improvements in both of these areas! We are so proud of our students!
We are excited to have built many community partnerships. As a result of these partnerships, we are able to help support families in ways that we weren't able to before! This includes connecting you with community resources that may not have a direct relation to schooling. If you need assistance, please feel free to contact any of our staff member, or you can reach out directly to Caity DeBoard, our OCSN worker at cdeboard@hollandpublicschools.org.
If you have any questions, please don't hesitate to contact me.
LeeAnn Stephan, Principal
616-494-2500
---
Whats Happening at Jefferson:
Jefferson Calendar
Jefferson Calendar

Previous

April

2021

Next

S
M
T
W
T
F
S
1

Apr 1

3rd Marking Period Ends

Calendar:

Jefferson Calendar

2

Apr 2

No School - Spring Break

Calendar:

Jefferson Calendar

3

Apr 3

No School - Spring Break

Calendar:

Jefferson Calendar

4

Apr 4

No School - Spring Break

Calendar:

Jefferson Calendar

5

Apr 5

No School - Spring Break

Calendar:

Jefferson Calendar

6

Apr 6

No School - Spring Break

Calendar:

Jefferson Calendar

7

Apr 7

No School - Spring Break

Calendar:

Jefferson Calendar

8

Apr 8

No School - Spring Break

Calendar:

Jefferson Calendar

9

Apr 9

No School - Spring Break

Calendar:

Jefferson Calendar

10
11
12
13
14
15
16
17
18
19
20
21
22
23

Apr 23

No School

Calendar:

Jefferson Calendar

24
25
26
27
28
29
30
Upcoming Events