THANK YOU FOR YOUR SUPPORT OF THE BUILD 2021 BOND PROPOSAL
In the coming months we will be building teams of parents, educators, and community members to design and develop plans for the construction of new classrooms, the renovation of existing facilities, and the purchase of new technology. Please visit this site again soon for more information.
What happens next with BUILD 2021?
HPS Podcast 3.42
This week we talk with GMB Engineer Ben Perdock about the progress of Build2021 Bond Projects.
Build 2021 - Phase 1 | Project Updates
We'll see several Phase 1 projects begin soon. Meanwhile, planning and design is underway at Holland Middle School for projects that will begin in the Summer of 2023.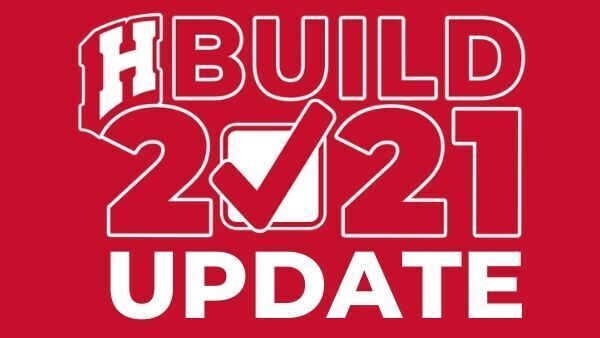 HPS Podcast 3.8
It's been nearly 6-months since voters approved a $74million bond proposal for Holland Public Schools.  This week on the podcast we talk with Jeff Hoag from Engineering firm: GMB about progress being made on the Build2021 projects!
Build-2021 Bonds will be issued in three series over the next several years. This will give the Holland Community the opportunity to give their input into new construction projects while providing the much-needed funding for current expenses.
Series 1: $25,955,000
Available July 2021
Elementary Playgrounds
HLA Furniture & Equipment
Holland Middle School Remodeling
Holland High School Remodeling
Longfellow Roofing
MTC – New Storage Facility
New Buses
District Maintenance Equipment
District Technology
Series 2: $41,355,000
Available July 2023
Holland Heights partial reconstruction
West Elementary partial reconstruction
New Buses
Series 3: $7,300,000
Available July 2025
Jefferson Elementary Remodeling
Administration Remodeling
New Buses
District Maintenance Equipment
District Technology