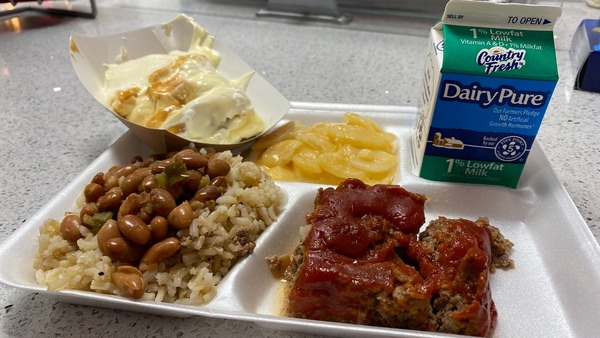 August 16, 2022
Free lunch for all students comes to an end.
Good news and bad news in the school lunchrooms for 2022-23.
Good: Breakfast and Lunch will be served int he Cafeteria!
Bad: Beginning this year, students will once again be charged for school lunch.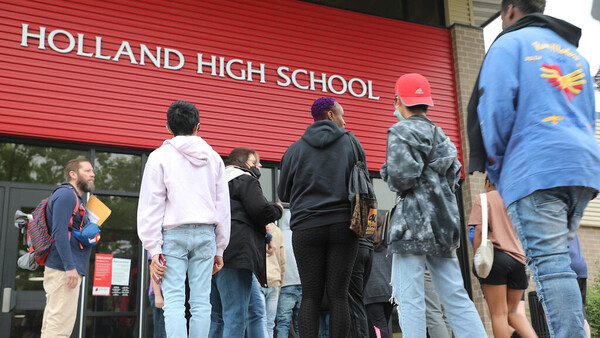 August 15, 2022
Welcome Back, Holland High School!
We are excited to welcome you to the 2022-2023 school year!   Here's everything you need to know about back to school, and more!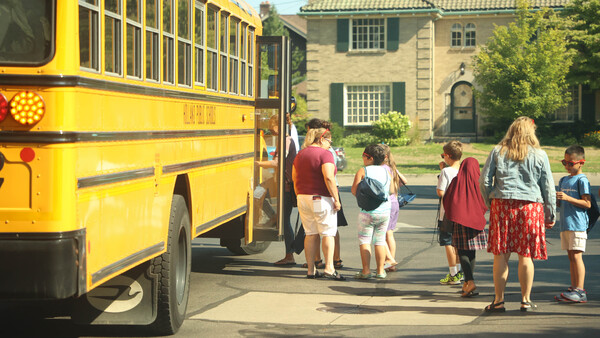 August 15, 2022
Transportation Requests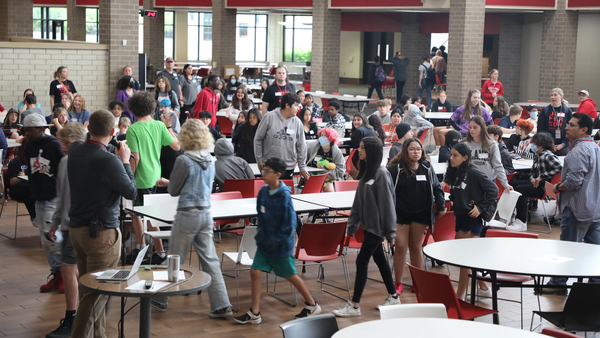 8/04/22
First Day of School Schedule: Smart Start
On Wednesday, August 24, students will have the following schedule:
K-5th Grade: 8:30am-3:36pm
6th Grade: 7:30-10:35am
7th and 8th Grade: 12:15-2:42pm
9th Grade: 7:45-10:50am
10th-12th Grade: 12:30-2:55pm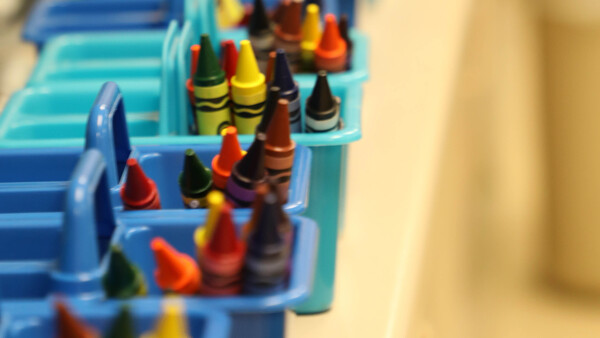 7/24/22
K-5 | School Supply Lists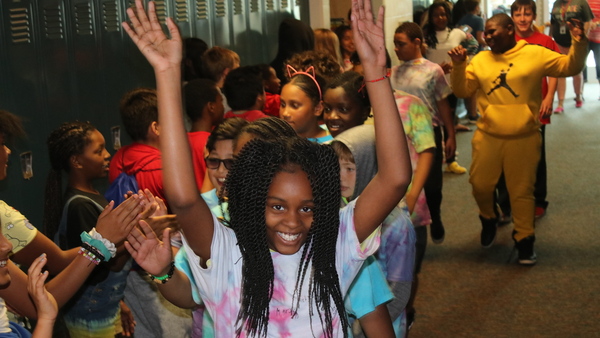 7/25/22
2022-23 School Hours
The first day of school is Wednesday, August 24!
JEFFERSON | HLA | HOLLAND HEIGHTS | WEST
Full Day | 8:30am - 3:36pm
Half Day | 8:30am - 11:35am
HOLLAND MIDDLE SCHOOL
Full Day | 7:30am-2:42pm
Half Day | 7:30-10:35am
HOLLAND HIGH SCHOOL
Full Day | 7:45am-2:55pm
Half Day | 7:45-10:50am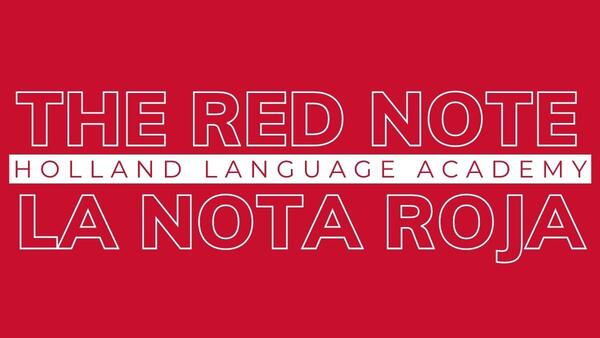 August 12, 2022
Welcome Back Red Note
WELCOME BACK!  Here's what you need to know for the first day of school on Wednesday, August 24.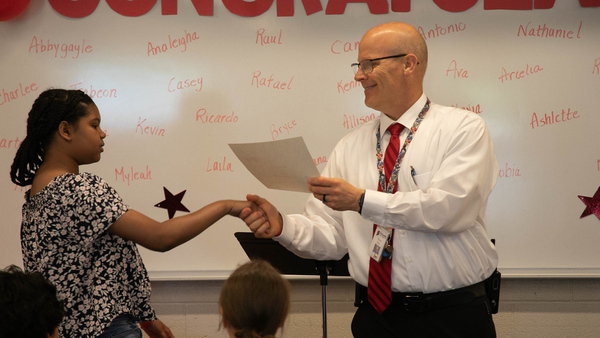 August 12, 2022
Back to School Information
Welcome back to Holland Heights for the 22-23 school year.  We are excited to see all of you as we begin the new school year.  There are a few things I want you to be aware of before we start. So, please make sure to read over the following information carefully.
8/16/2022
Back to School Information
HMS is ready for the 2022-2023 School Year, are you?  
Here is some "need to know" information about the 2022-2023 school year.
Smart Start
August 24th
6th Grade: 7:30-10:35am
7th and 8th Grade: 12:15-2:42pm
School Supplies
Backpack 
7 folders
7 notebooks (Spiral or Composition)
Pencils and pens
*No Lockers* - We are replacing the lockers next year at the middle school.  This year, beginning in November, you can sign up for a locker for the winter season (Limited Amount).  Sports will have a sport's locker.  
Schedules
Schedules will be available on Infinite Campus on on August 15th. We will have paper copies available at the open house, August 22, 2022 (4pm-6pm).
Schedule changes will be based on class availability and need.  Attached is the Schedule Change Form.  The deadline for all changes for 1st semester is September 6th. 
Students will have 7 total classes on their schedule. 
Cell Phone-Free School
Cell phones need to be off and in a backpack (not pockets). If a phone is out, parents will need to pick it up after school.  Students can keep their phones in the front office as well
Special Education and 504 Services
Special Education: Case managers will contact guardians the first week of school. Schedules could reflect the following classes, based on their services listed/needed within their IEP.:
Co-taught ELA or Math (would have 2 teachers listed)
Workshop- A math intervention class that is geared towards your student's math IEP goals
Reading Intervention- a reading intervention course, using the program Read 180, that is focused on your student's reading IEP goals. 
Seeing Stars:  This is a reading intervention class that is based on the principles of

Lindamood

-Bell. 
504s: Karen Legg, our school counselor, is the coordinator and will contact families.

Nurse Needs
For any health related questions, please contact our School Nurse, Emily

Byl

, at 616-494-2414 or at

ebyl

@hollandpublicschools.org.
If your student will be taking medication during school hours, the following form must be completed- https://www.hollandpublicschools.org/downloads/district/medication_administration_consent_form.pdf. 
If parents would like to drop off medication prior to the start of school, the nurse will be available at the open house to receive medication or you can contact her for an alternative time. 
Other health related information is available on her school nurse website at https://sites.google.com/hollandpublicschools.org/emily-byl-bsn-rn
Bussing
Bussing will be on Infinite by August 22nd.  It will list your bus number, stop, and the times. If you did not do the registration, you will not have transportation.  
Pick up/ Drop Off
Drop off begins at 7:00. School begins at 7:30. You may only drop off/ pick up in the far right lane or in the parking lot. If there are traffic back ups, you may be directed to drop off in the parking lot to lessen the back up on 24th street.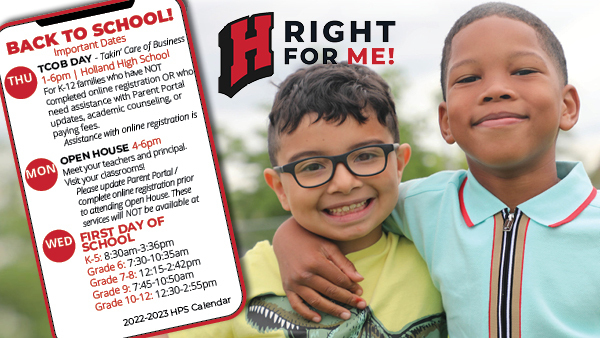 August 10, 2022
Check your Mailbox!
Did you get the Summer Mailing in your mailbox this week?
The first day of school is Wednesday, August 24!
JEFFERSON | HLA | HOLLAND HEIGHTS | WEST
Full Day | 8:30am - 3:36pm
Half Day | 8:30am - 11:35am
HOLLAND MIDDLE SCHOOL
Full Day | 7:30am-2:42pm
Half Day | 7:30-10:35am
HOLLAND HIGH SCHOOL
Full Day | 7:45am-2:55pm
Half Day | 7:45-10:50am
Calendar

Previous

August

2022

Next

S
M
T
W
T
F
S
1

Aug 1

6:00 PM to 7:00 PM

HMS Greenhouse Harvest - Free Veggies!

Location:

Holland Middle School

Calendar:

District Calendar

2
3
4
5
6
7

Aug 7

2:30 PM to 8:00 PM

Return to the Dome Alumni Basketball Games

Calendar:

District Calendar

8

Aug 8

6:00 PM to 7:00 PM

HMS Greenhouse Harvest - Free Veggies!

Location:

Holland Middle School

Calendar:

District Calendar

6:30 PM to 7:30 PM

Jefferson Principal Meet and Greet & Ice Cream Social

Calendar:

District Calendar

9
10

Aug 10

Transportation Request Deadline

Calendar:

District Calendar

https://www.hollandpublicschools.org/pub/news/posts/2335

11
12
13
14
15

Aug 15

6:00 PM to 7:00 PM

HMS Greenhouse Harvest - Free Veggies!

Location:

Holland Middle School

Calendar:

District Calendar

16
17
18

Aug 18

1:00 PM to 6:00 PM

TCOB DAY - Takin' Care of Business

Location:

Holland High School 600 Van Raalte Ave, Holland, MI 49423, United States

Calendar:

District Calendar

For families who have NOT completed online registration OR who need assistance with Parent Portal updates, academic counseling, or paying fees. These services will NOT be offered at Open House. Assistance with online registration is also available during summer office hours at Holland High & District Admin Building.

19
20
21
22

Aug 22

4:00 PM to 6:00 PM

Back to School Open House

Calendar:

District Calendar

4:30 PM to 5:30 PM

OCSN Mobile Food Pantry

Location:

Holland High School, 600 Van Raalte Ave, Holland, MI 49423, USA - Parking Lot 1

Calendar:

District Calendar

These events are open to the public and anyone who is in need can attend. Please contact Lauren Gray (lgray@hollandpublicschools.org) or Caity Deboard (cdeboard@hollandpublicschools.org) for more information.

23
24

Aug 24

First Day of School for Students

Calendar:

District Calendar

25
26
27
28
29
30
31

TCOB DAY - Takin' Care of Business

Location:

Holland High School 600 Van Raalte Ave, Holland, MI 49423, United States

Calendar:

District Calendar

For families who have NOT completed online registration OR who need assistance with Parent Portal updates, academic counseling, or paying fees. These services will NOT be offered at Open House. Assistance with online registration is also available during summer office hours at Holland High & District Admin Building.

Back to School Open House

Calendar:

District Calendar

OCSN Mobile Food Pantry

Location:

Holland High School, 600 Van Raalte Ave, Holland, MI 49423, USA - Parking Lot 1

Calendar:

District Calendar

These events are open to the public and anyone who is in need can attend. Please contact Lauren Gray (lgray@hollandpublicschools.org) or Caity Deboard (cdeboard@hollandpublicschools.org) for more information.

First Day of School for Students

Calendar:

District Calendar

Holiday Break

Calendar:

District Calendar

Half Day for ALL students

Calendar:

District Calendar

OCSN Mobile Food Pantry

Location:

Holland High School, 600 Van Raalte Ave, Holland, MI 49423, USA - Parking Lot 1

Calendar:

District Calendar

These events are open to the public and anyone who is in need can attend. Please contact Lauren Gray (lgray@hollandpublicschools.org) or Caity Deboard (cdeboard@hollandpublicschools.org) for more information.

Conferences

Calendar:

District Calendar

Conferences

Calendar:

District Calendar

Conferences

Calendar:

District Calendar

Conferences

Calendar:

District Calendar

Conferences

Calendar:

District Calendar

Half Day for ALL students

Calendar:

District Calendar

NO School for ALL Students

Calendar:

District Calendar

OCSN Mobile Food Pantry

Location:

Holland High School, 600 Van Raalte Ave, Holland, MI 49423, USA - Parking Lot 1

Calendar:

District Calendar

These events are open to the public and anyone who is in need can attend. Please contact Lauren Gray (lgray@hollandpublicschools.org) or Caity Deboard (cdeboard@hollandpublicschools.org) for more information.

Veteran's Day Assembly

Time:

11:00 AM to 12:15 PM

Location:

Holland High School 600 Van Raalte Ave, Holland, MI 49423, United States

Calendar:

District Calendar

NO school for ALL students

Calendar:

District Calendar

Holiday Break

Calendar:

District Calendar