September 15, 2023
September Newsletter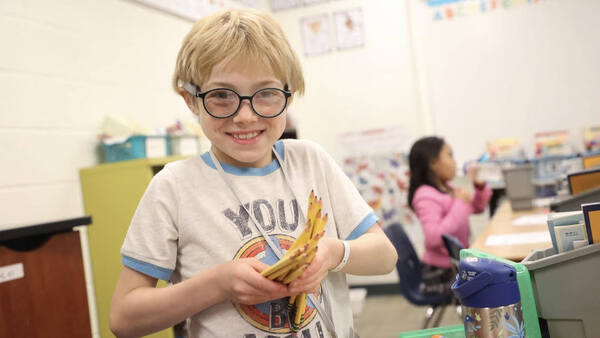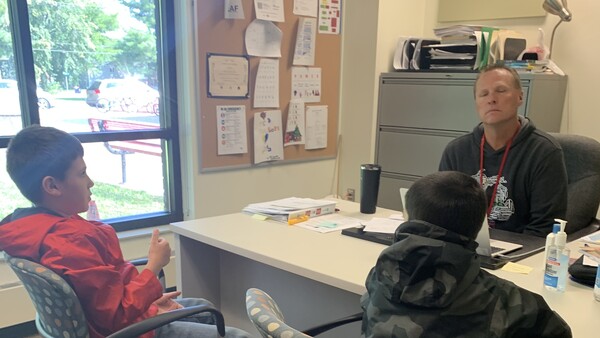 Read September Newsletter Here!
September 18: PTO meeting at 3:45 in the Conference room
September 19: 5:30-6:30pm at West - Parent/Family Night
September 20: Early Release Day
September 21: 6-8pm (at the Holland Middle School) Protect Young Eyes - The Digital Culture of Kids
September 22: Popcorn Friday
September 22: Grades 6 – 8 | Progress Reports
September 27: Early Release Day
September 28: Nurse Family Fun Run
September 29: Grades 9-12 | Progress Reports
October 2: Book Fair Preview
October 3: All Students Full School Day
P-T Conferences: Grades TK – 5 | 4:15 PM – 7:15 PM
October 4: Early Release Day
October 5: All Students Full School Day
P-T Conferences: Grades 6 – 12 | 3:30 PM – 6:30 PM
October 10: All Students Full School Day
P-T Conferences: Grades 6 – 12 | 4:30 PM – 7:30 PM
October 11: Early Release Day
P-T Conferences: Grades TK – 5 | 4:15 PM – 7:15 PM
October 12: All Students Half School Day
P-T Conferences: Grades TK – 5 | 12:30 PM – 3:30 PM
P-T Conferences: Grades 6 – 8 | 11:30 AM – 2:30 PM
P-T Conferences: Grades 9 – 12 |12:30 PM – 3:30 PM
October 13: NO SCHOOL for Students and Staff
Follow West on Facebook and for more information go to Holland Public Schools Main Page
POWER Expectations
At West, our behavior expectations are described in the matrix P-O-W-E-R. Our staff has been teaching what POWER stands for so that every student can memorize, recite, and demonstrate positive behavior.
Here's what POWER stands for:
P-Pride | We care about self, others, work
O-Own Your Actions | We are responsible and honest
W- Wise Choices | We think before acting
E- Engaged | We are focused and involved in learning
R-Respect | Be Nice
We believe it is important for each parent to be aware of these expectations so you can support our efforts at home.
Principals Corner
Hello West Families,
Welcome back to another fabulous school year.! I can't believe I am into my 3rd school year as the principal at Holland West Elementary. It is an absolute honor to work alongside such an excellent staff and serve the families at Holland West Elementary. You may have noticed that West is growing in student population and number of classrooms. We now have 3 sections of each grade level K-5 along with multiple preschool classrooms. I would like to point out a few exciting changes you may see or hear about throughout the year.
We have implemented a safer student pick-up at the end of the school day using cones and additional staff to direct traffic and help load students into cars.
Books and Games is available in the morning before school from 7:30-8:30. Please register your student before you drop them off to Books and Games. Click here to register.
The POWER Team and Power Den is new to West this year in place of Center Room! The POWER team members are available to assist teachers and students in the classroom with instruction and behavior. POWER team members also supervise at lunch and recess.
West has a new Book Vending Machine that students can earn tokens for exhibiting good POWER behaviors. The student can get a free book from the machine if they earn a token!
Smaller Classroom Sizes - With 3 sections at each grade level we can keep the student to teacher ratio smaller which is optimal for high quality teaching and learning.
The 2023-24 school year is off to a great start! Please reach out to me if you have any needs or concerns pertaining to your students' experience at West.
Yours in Education,
Chad Tolson
Attendance Incentives and Reminder
Attendance incentives have begun! Lakeshore Orthodontics is sponsoring for the month of September. We will recognize most improved classes, individuals, and more! Please make sure to talk to your student about the importance of arriving to school on time and attending each and every day!
Pick up Reminders
For afternoon pick up - please display the yellow signs in the car pick up line. Parents must not get out of their cars in pick up line before or after school - if you would like to wait for your student in the front - park in the EAST lot and walk to the front. We appreciate your attention to these matters and helping to keep our students, staff and families safe and the pick up line running smoothly.
2023 Hispanic Heritage Month
Holland Public Schools will celebrate Hispanic Heritage Month around the district.
Area leaders will visit classrooms to read to students and share their experience.
Family Movie Nights at HHS PAC - September 20 and October 4
WOOD TV will bring the Football Frenzy team to Holland to help celebrate on Friday, September 22
Hispanic Heritage Month Community Celebration and Football Game - September 22
...plus much more. Watch the web calendar on your school's webpage for an update on events!
September - Parent/Family Night
Parent/Family Nights are designed to engage and educate families about ways to support and advocate for their children at Holland Public Schools.
September: All Things Holland! - Come learn about using Remind and Parent Portal, attendance expectations, and discover all the ways your student can get involved at School.
Tuesday, September 19, 5:30-6:30pm at West
Pizza Dinner served at 5:30pm. Supervised Childcare in the Gym.
Click here for more information!
2023 School Nurse Fun Run
The School Nurse Fun Run's motto is "Healthy Families Stay Active" and benefits the hospital's School Nurse Program which has raised over $299,000 since 2013.
Thursday, September 28 at West Elementary
Register for FREE! Use code at check out: funrun23
Protect Young Eyes - The Digital Culture of Kids
During this Parent Presentation we will discuss:
The benefits of creating digital trust.
Leading your family in the digital age.
Tech tools to support your digital goals.
Join us Thursday, September 21 at 6-8pm at the Holland Middle School. FREE pizza dinner provided for all parents who attend. (This event is intended for adults only!)
For Art and Stem
Please collect toilet paper and paper towel tubes for our construction studio. I do not need any Amazon type boxes, but can use the thin cardboard from cereal or Mac-N-Cheese type boxes as they are easier for students to cut. STEM also uses these supplies so we need as many as possible.
Thanks! Mrs. Jacobusse-Art Teacher
We have been engineering and designing in STEM. It has been so enjoyable for me to see your students being so creative! In order to keep on building, we need lots of supplies. If you could save TP or paper towel rolls, and shoe boxes, we would appreciate it.
Thank you!
Mrs. Johns
PTO
Want to get involved at West? We have lots of opportunities to be help as much or as little as you'd like! We will have our first informational meeting Monday, 9/18 at 3:45 at West (kids welcome). Can't make it? Fill out West PTO's volunteer form to let us know what interests you.
West's Spirit Wear store is open now! We have sizes and styles for kids and adults. Plus limited edition Westy shirts and stickers! Visit hollandwest.itemorder.com to order today.
Volunteer at West:
We love when parents or guardians get involved. Make sure to fill out the district volunteer form (once each school year) and return it to the office.