Thursday, September 28
2023 School Nurse Fun Run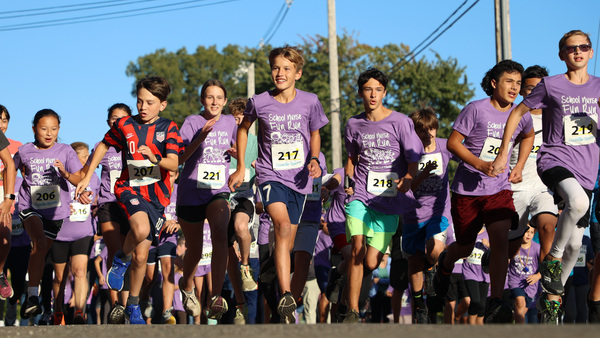 The School Nurse Fun Run's motto is "Healthy Families Stay Active" and benefits the hospital's School Nurse Program which has raised over $299,000 since 2013.
Thursday, September 28 at West Elementary
---
Since 1998, Holland Hospital's School Nurse Program has been working to improve the health and well-being of students K – 12 in the greater Holland area. From daily medication administration, monitoring chronic illnesses, implementing emergency medical plans to treating playground bumps and bruises, the school nurses care for the physical, emotional and social needs of over 12,000 students in 27 school buildings in six school districts.
This non-competitive event with a 5K run route and 1.5 mile walk route is a perfect way for students and families to enjoy an evening of activity together.
The best part – students can enter the Fun Run for FREE by making a commitment to themselves to improve their health! It can be a physical challenge, change in their eating habits or starting a wellness activity. Use code at check out: funrun23. https://www.hollandhospital.org/schoolnurserun
Register by September 8 to guarantee a shirt. Children under 12 must be accompanied by an adult. Can't make it on Sep. 28, join us virtually by sharing your photos and videos on Facebook/schoolnurse5k and participate in the Fun Run on your own schedule anytime between Sep. 28 and Oct 8.