May 24, 2023
2nd Annual Rock Paper Scissors Tournament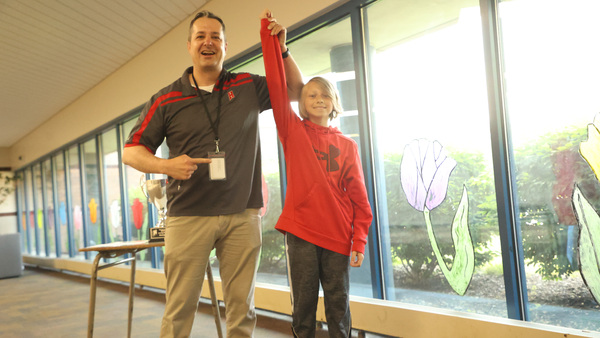 Caleb Duzan (5th Grade at Jefferson) wins district-wide Rock Paper Scissor tournament.
---
It was ROCK over PAPER as Caleb Duzan beat Noah Kelly (11th Grade at HHS) in the finals.
Other finalists included:
Ezzy Ervin (3rd Grade - HTS)
Ernest Williams (8th Grade - HMS)
Sani Obannon-El (4th Grade - WST)
Isaac Martinez (2nd Grade HLA)
Last year's winner, Eli Wolters (8th Grade - HMS) presented Caleb with the trophy after his win. Caleb wins a $100 gift card and will have his name engraved on the trophy.