March 3, 2023
PTO Read-A-Thon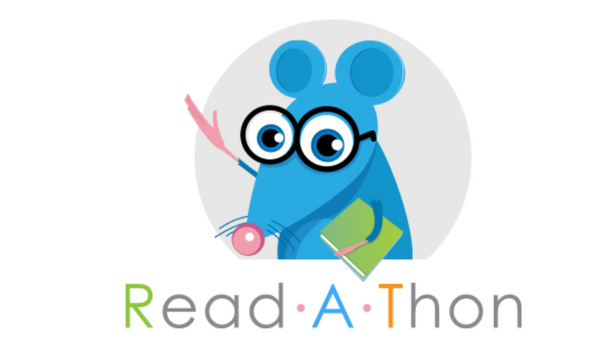 March is Reading Month. Read-A-Thon makes it easy, fun, and rewarding to practice reading at home and at school. Friends and family support your child's reading efforts by making a donation to their personal Read-A-Thon page. Students earn prizes for themselves AND their classroom and school!
INCENTIVES TO ENCOURAGE READING & RAISING
The Top Participating School's Principal will earn $500 for their school.
The school with the most reading minutes by March 24 will get a visit from Polar Patrol in May.
Teachers with at least half of their students creating pages will get extra $25 Classroom or Scholastic Cash (availability of each depends on the school).
Elementary Students who create a page by March 6 will get free Grand Rapids Gold Tickets to the March 12 game (Thank you Gentex!)
Middle School Students who create a page will get a free Craig's Cruisers Activity Ticket (Thank You Craig's Cruisers!)
The top 2 Classes at each participating school with the most minutes and money raised by March 24th get a martial arts experience.
School-wide raffle at the end of the fundraiser! Each student earns a raffle ticket for each 100 minutes read (max of 600 minutes) and for each $100 raised. Prizes include a Laser Tag party at BAM, Sperry Family Movie Pack, Craig Cruiser's Party Package, Reader's World Gift Card, and books.
How it works | It's Simple:
Create an Account
Share with Friends and Family
Log Reading Minutes online
How to creat an account | it takes less than a minute to register.
Enter your school code:
WST: 3152227
JEF: 3150373
HTS: 3150173
HLA: 3151644
HMS: 3154966
---
Thank you for your support encouraging students and families to read and donate to the PTO. This is our 3rd year with Read-A-Thon. Thanks to this district-wide fundraiser, in 2022-23 we have been able to increase Classroom Cash from $100 to $150 per teacher, and increase field trip funding from $10 to $20 per student. We are thrilled to support HPS teachers and kids in such a practical way!
2023-24 goals of the HPS PTO include increasing Classroom Cash to $200 per teacher and field trip support to $25 per student - and more fundraising through Read-A-Thon is the way to make that happen! If every student in the district raised $100 during RAT, we would raise over $200,000 - but even if only 25% of students participated at that level, PTO would still be able to increase classroom cash and field trip funding significantly. Please be on the look out for information coming home. Participating schools are all district elementary schools and our middle school. All your support is appreciated!