October 15, 2022
Dutch Nerd Army Opens Season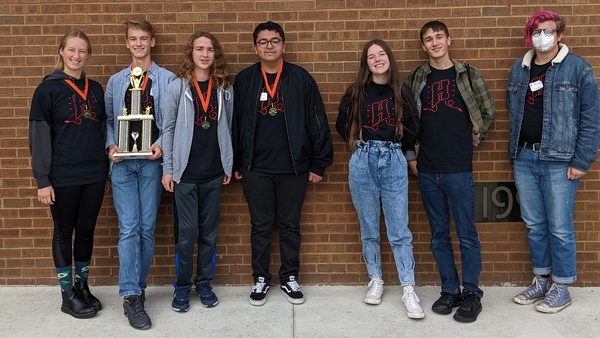 Quiz Bowl action on Saturday night: The Dutch Nerd Army (DNA) opened their season successfully at the Jan Rademacher invitational in White Cloud.
Coming home with the trophy was the JV team of Adam Alderson, Ben Rund-Scott, Eleanor McMullen, and Alan Juarez. They went undefeated on the day just start their season off on a high note. The varsity team of Trent Burgess, Penny Green, and Cora Van Faasen went 5-3 on the day to finish second in their group. One special highlight was their defeat of East Grand Rapids, who took home the grand champion trophy from the tournament.
The Dutch will next be an action on November 5th when they host the annual Holland fall invitational.