August 15, 2022
Welcome Back, Holland High School!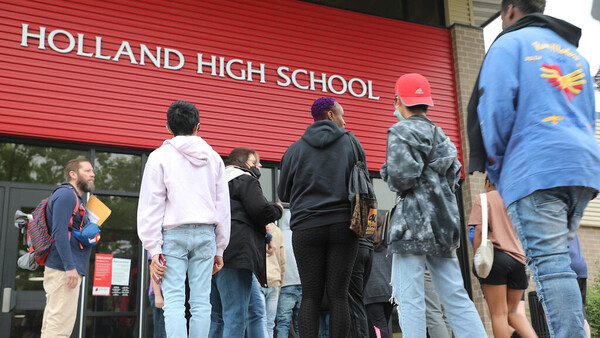 We are excited to welcome you to the 2022-2023 school year! Here's everything you need to know about back to school, and more!
Registration- Be sure to complete the registration process online, through Infinite Campus Parent Portal. Need help? Come to Holland High on Thursday, August 18, from 1:00pm-6:00pm.
Student Schedules- Infinite Campus is open for students to view their schedules. You may request a Drop/Add (schedule change) prior to August 30, or a 21f (online course) by August 19.
Open House- Monday, August 22, from 4:00pm-6:00pm. Students and families are invited to visit the building, walk their schedules, and meet their teachers.
SMART Start- Our first day of school is August 24.

9th Grade: 7:45am-10:50am (begin in the Performing Arts Center)
10th-12th Grade: 12:30pm-2:55pm (begin in the Dome)

Chromebooks- Distributed in Advisory on Thursday, August 25. If you did not return your device last year, please bring it with you on that day.
School Pictures- Friday, August 26th during English classes.
School Meals-
Class Supply List- Teachers will notify students of any materials needed on the first day of school. All students are strongly encouraged to purchase and maintain a daily planner to stay organized.
Updates & Newsletters- Visit the Holland High School web page often! This will be our place for sharing important information all year long.
Seniors- Review this important newsletter regarding senior year items.
New Administration-

Mrs. Mehall is excited to step into the role of Principal! She will also continue to support the Holland Early College Program. Read her letter of introduction.
We're thrilled to welcome Mr. Kapla as our new Assistant Principal! He will continue to work closely with Holland ViRtual Tech.
If you have any questions, please let us know. We are looking forward to a great year!
Thanks,
Mrs. Mehall, Principal (including HEC)
Mr. Rumpsa, Assistant Principal
Mr. Kapla, Assistant Principal (Including HVRT)
Mr. Muller, Athletic Director