August 12, 2022
Welcome Back Red Note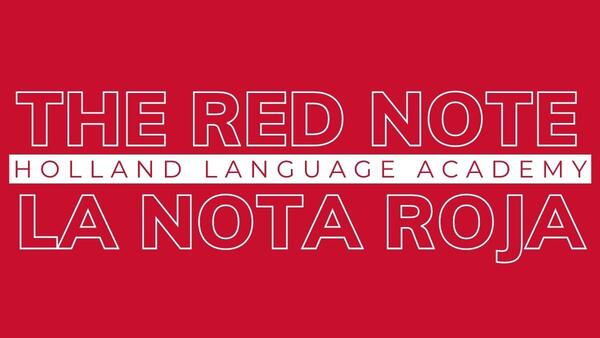 WELCOME BACK! Here's what you need to know for the first day of school on Wednesday, August 24.
---
Holland Language Academy family,

I hope you are enjoying a wonderful summer. I also hope you are relaxed, recharged and ready to start a new school year. We are all excited to have students back in classrooms and filling the hallways with energy and enthusiasm for learning. We are especially excited for our new playground and returning to the cafeteria! With your support, we are certain to have a great year of academic and social emotional growth. It remains my honor to serve as the principal of Holland Language Academy.

-Warmest Regards, Principal Iliana
---
Playground Join us for the ribbon cutting of our new playground at 3:45 on Monday, 8/22 (right before open house). Can't wait for you to play in it.
Open House We are looking forward to seeing you on Monday, 8/22, 4-6pm.
Pick-up/drop off This year, we will be returning to one point of entry and exit, which will be the main entrance off 20th street. Yes, this means more traffic, but also gives us an opportunity to fully staff the area for the safety of our students. Please note, only westbound traffic will be allowed as you are exciting the parking lot (right turns only), we thank you in advance for cooperating.
Class lists A great deal of time, effort and thought has gone into the process of student placement for the 2022-2023 school year.Careful consideration was given from input from staff as well as student learning styles. Classrooms have been balanced academically and socially. Our class lists are structured to provide equitable class sizes at each grade level. Moving students is difficult without causing imbalances and inequities. Please look in your parent portal for your student's classroom assignment.