February 15, 2022
Black History Month | The Race Doctor meets with students at Holland High and Holland Middle.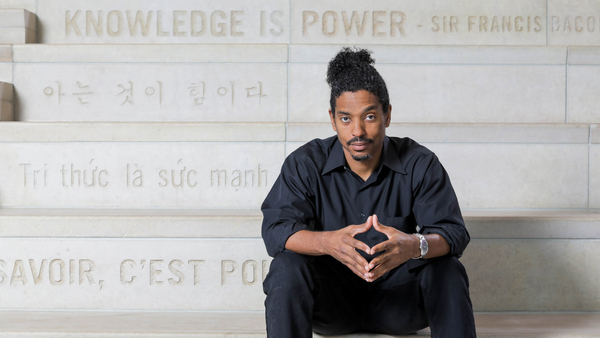 Students at Holland High School and Holland Middle School spent some (virtual) time today with Dr. Frederick Gooding, talking about diversity without shame or blame.
Frederick W. Gooding, Jr. (PhD, Georgetown University) is an Associate History Professor and is the inaugural holder of the Dr. Ronald E. Moore Endowed Professor of the Humanities at Texas Christian University in Fort Worth, TX. Featured in national publications such as "New York Times" and "USA Today," Dr. Gooding critically analyzes race in mainstream media and engages audiences on patterns "hidden in plain sight."

Dr. Gooding has also provided social commentary on CBS, NBC and Fox News networks and has reached an international audience with messages of racial healing through the podcast, "Reconcile This!" (https://podcasts.apple.com/us/podcast/reconcile-this/id1549430350?uo=4).

"Dr. G," as he is affectionately known, also currently serves as Chair of TCU's Race & Reconciliation Initiative designed to study TCU's relationship with slavery, racism and the Confederacy (https://www.tcu.edu/rri).