November 10, 2021
Register for AP National Exams - DEADLINE TODAY!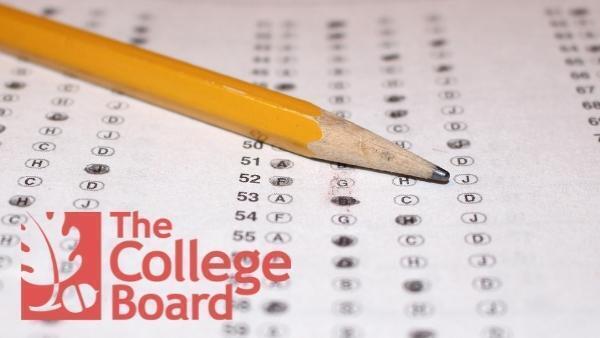 Now is the time to hand in your registration for the AP National Exam.
---
Your registration and payment is due to Mrs. Rose in the Student Success Office by Wednesday, November 10th. Please submit your payment on time as there is a $40 late fee. If you have any questions, please speak to your AP teacher or email Mrs. Nichols.

AP EXAM REGISTRATION FORM - Download and print. Turn in with payment.
---
Dear Parent/Guardian:

Greetings!

You are receiving this letter because your child is currently taking at least one Advanced Placement course at Holland High School this year. The College Board has returned to the traditional fall deadline for ordering AP exams. As early as it may seem, now is the time to discuss with your child if they plan to take the AP exam and complete the exam registration process. Please look over this information closely and determine if your child will take an AP exam(s) this year. Exams will be held during the first two weeks in May, 2022.

The exam fee for each exam is $96.00. Payment of the exam fees must be made by check, cash, or money order and made payable to Holland High School Advanced Placement. To register for a test, please complete the AP exam registration form (included with this letter) and attach the required payment in full. If your child qualifies for the Federal Free and Reduced Price lunch program, they are eligible for a fee waiver (please complete the information on the registration form) and include a $20.00 payment for each exam.

Please be aware that the exam materials must be ordered in advance on a strict time table. Therefore, please have your child bring the completed registration form and payment to the HHS Student Success Office, or mail it directly to HHS, by November 10, 2021. If you decide to change or order an exam after the November deadline, there is an additional $40 fee added to the regular exam fee. Should you decide to cancel an exam after the November 10 deadline, you are responsible for the $40 cancellation fee.

If your child has a documented disability through a 504 plan or an IEP, they may be eligible for accommodations on the AP exam. We would need to know if they would like to apply for these accommodations by checking the box on the registration form. Also, please review the tentative exam schedule and plan accordingly. If there is a change to the testing dates, you will be contacted with the new exam schedule. If your student has a school related conflict with a test date, please contact me directly. Alternate exams follow a national schedule and will need to be ordered for eligible students and there is often an additional fee involved. If Holland High School is closed, or coronavirus-related risks prevent a student from testing at school, we will be able to authorize a full-length digital contingency exam that can be taken at home. Testing locations for each exam will be determined and published later on in the year.

If you have any questions regarding AP testing, please contact me by phone at 494-2076 or by email at bnichols@hollandpublicschools.org Thank you for planning accordingly and marking these important dates on your calendar now!

Sincerely,

Bethany Nichols

Counselor and Advanced Placement Testing Coordinator
Holland High School AP Exam Schedule
| | |
| --- | --- |
| 2022 SUBJECT | DATE & TIME |
| AP US Government & Politics | Monday, May 2 — 8am |
| AP Psychology | Tuesday, May 3 — 12pm |
| AP English Literature and Comp | Wednesday, May 4 — 8am |
| AP Statistics | Thursday, May 5 — 12pm |
| AP United States History | Friday, May 6 — 8am |
| AP Calculus AB, Calculus BC | Monday, May 9 — 8am |
| AP English Language and Comp | Tuesday, May 10 — 8am |
| AP Spanish Language and Culture | Wednesday, May 11 — 8am |
| AP Biology | Wednesday, May 11 — 12pm |
| AP World History: Modern | Thursday, May 12— 8am |