November 6, 2022
HHS Choirs Members Selected for MSVMA Regional Honors Choir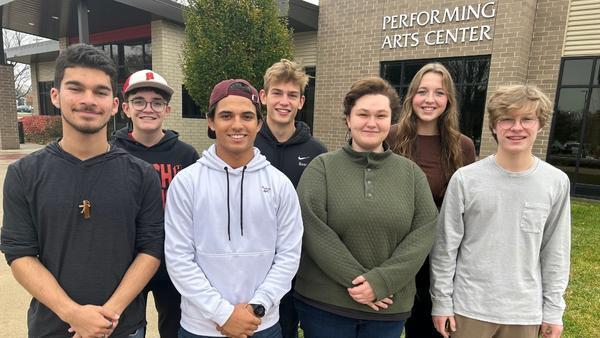 Selection to the Regional Honors Choir puts these students in the top 120 high school singers in over 20 counties.
Felix Cruz
Ben Snyder
Jacob Torres
James

Baer

Julie Wade
Nora

Frens

Sam Lunn
---
The students will represent Holland Public Schools at the Region A Honor's Choir Concert.
Saturday, December 3 | 4:30pm at Caledonia High School.
To be selected, each student prepared and submitted an a capella audition video singing their vocal vocal-part of Orlando DiLasso's Jubilate Deo.
As a part of the Honor's Choir, each of these students will learn and memorize an additional 4 pieces and do a sight reading/repertoire memorization audition in front of an MSVMA adjudicator prior to the concert. Doing well on the regional level audition would then qualify each of these student to be part of the MSVMA State Honors Choir in January, 2023 and the MSVMA All-State Choir in May, 2023.
Thank you for your ongoing support of the HPS Choirs!