Thursday, November 10, 1p
85th Annual Veteran's Day Assembly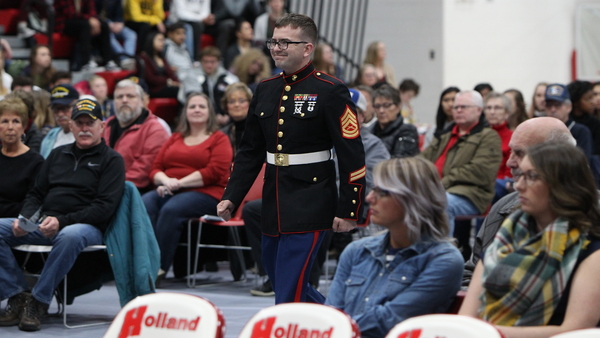 Local veterans and neighbors in the community are invited to celebrate with the students and staff of Holland High School.
Thursday, November 10, 1pm in the Dutch Dome at Holland High School.
---
At Holland High School, we take great pride in our salute to all Veterans.
All Community guests are welcome to attend the assembly. if you are a Veteran or a family member of a Veteran, please join us for a luncheon at 12pm in the PAC lobby.
Keynote Speaker: Mr Ken Freestone - Holland High School Alumnus, Class of 1974.
Holland High Choirs, Band and Orchestra will perform patriotic music.
The Roll Call of Honor (HHS students who have died in defense of our Country) will be read.
Veterans in attendance will also have the opportunity to speak with students at HHS.