October 20, 2022
Flu Season: Watch for Symptoms | Get Tested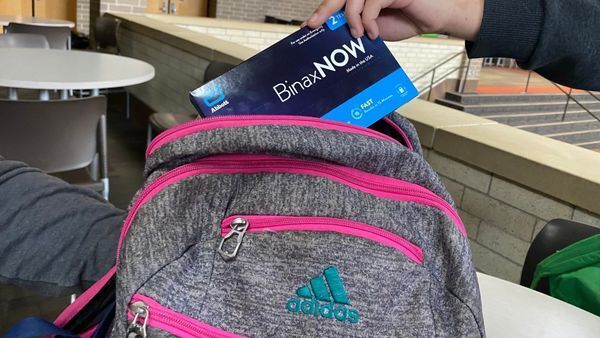 HPS to Provide Free COVID Home Test Kits to Families and Staff.
---
Over the last several years, COVID-19 taught us a lot about the things we should (and shouldn't) do when we feel sick.
Know and watch for symptoms.
Get tested.
Stay away from others when we're feeling sick.
As we enter flu season, let's not forget these important steps that will help us all stay healthy.
Many of the symptoms of the flu are very similar to the symptoms of COVID-19.
Fever or feeling feverish/having chills.
Cough.
Shortness of breath or difficulty breathing.
Fatigue (tiredness)
Sore throat.
Runny or stuffy nose.
Muscle pain or body aches.
Headache.
If you or your student are experiencing these symptoms, PLEASE stay home from school or work!
It is also still a really great idea to get tested for the Flu and COVID-19 if you are symptomatic.
The Holland Hospital School Nurse at your building has FREE COVID Home Test Kits available for any HPS family. To receive a test kit, you only need to ask:
Call a school nurse - 616. 368-7258
Request a kit(s) in your school office.
Let us know the name of your HPS student, the student's school and grade, and the best phone number that you can be reached at for follow up. The school nurse will send the kit(s) to your home in your student's backpack along with instructions and information about following up with test results.
Test kits have been provided through a grant from the Michigan Department of Health and Human Services.
Thanks again for continuing to do the things that will help provide safe and predictable learning environments for all HPS students.