October 10, 2022
Peace, Love, and School Lunch!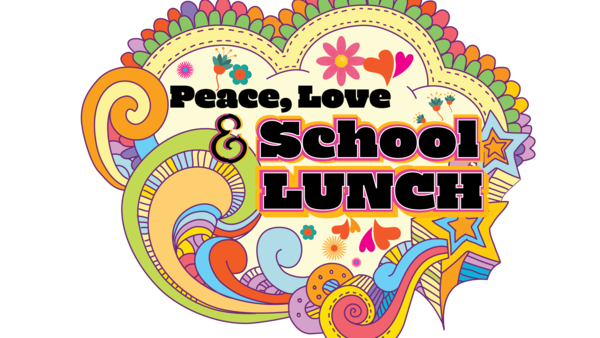 It's National School Lunch Week 2022! See all the fun ways you can join us in celebrating!
A new school year has begun and we are feeling groovy! Although we don't have the Universal free

lunch

es for all students this year (families need to apply for free/reduced

lunch

es) and we are still dealing with many supply chain issues, that just reminds us to stay mellow and meet each challenge with a chill attitude and focus on what really matters: greeting each day and each student with a smile & showing others kindness. Far Out!
School meals are delicious, nutritious and an amazing value!
Here are some ways for you and your students to get involved:
Student Creativity - attached are some coloring sheets that students can show their creativity and uniqueness and our staff will hang them around their kitchen & cafeteria.
Throwback Menu - on Tuesday we will feature Chili Burgers and Thursday will feature Goulash. These menus came straight from a 1950's Michigan School

Lunch

Recipe book that we found in our Saugatuck kitchen.

Retro Day - on Wednesday, Oct 12 we encourage all of our students and staff to dress retro (60's & 70's).