June 2, 2022
Ozimek Named Coach of the Year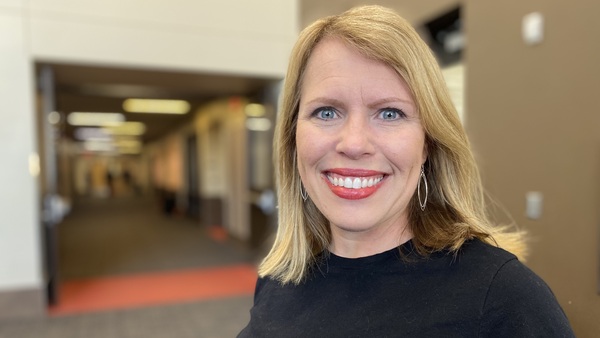 Jodi Ozimek has been selected as the Michigan New Coach of the Year by the Michigan District of the National Speech and Debate Association.
This award recognizes an exemplary high school coach who is in their first year of NSDA membership/head coaching. Only one coach per NSDA district is selected each year; Jodi truly stands out among the hundreds of new coaches across the country.
New Coaches of the Year are known for adherence to the National Speech & Debate Association's Coaches Code of Ethics. We appreciate that your school and Jodi Ozimek encourage speech and debate education and foster cooperation between the speech and theatre program and the rest of the school. Jodi has also been chosen due to your leadership ability, commitment to service, and fostering of team spirit.
To quote her nomination letter, and support letter: "What I appreciate most about Jodi Ozimek is that instead of seeing a program that had dwindled in size and interest, she saw an amazing opportunity for students that may have never had a "home" in the high school before. She saw a chance to work individually with any student that wanted to try, with no emphasis on "winning" but rather on building confidence and creating a passion. Her small team has a HUGE heart, which is much because of the positivity she shares with her students."
And in support:
" There are so many awards for those who score the most points, win tournaments or get big press, but what I love is that none of that means anything to Jodi. She wants to preserve a safe place for students. She doesn't compare to the past but sees great things for the future. I see that is worthy of an award in today's landscape!"
The NSDA thanked Ozimek for her leadership in supporting communication education in our state. "This achievement would not be possible without your ongoing support for speech and debate. Having a program at your school ensures the sustainability and growth of speech and debate participation in your community and Michigan. As you know, speech and debate provide the "soft skills" essential to success in college, the workforce, and beyond. "
We commend Jodi Ozimek on receiving the New Coach of the Year Award. She will also be considered with winners from other districts for the national honor.