March 7, 2022
Summer School at Outdoor Discovery Center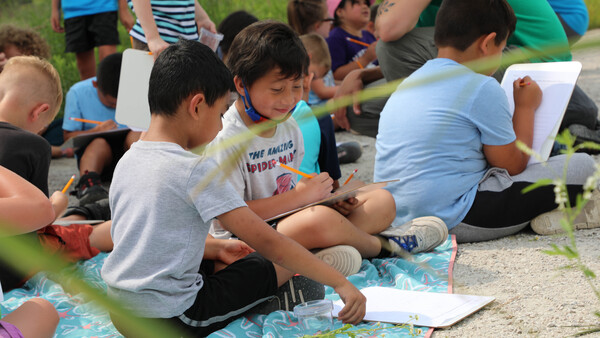 Register for Holland Heights Summer School at ODC by April 22!
Holland Public Schools has developed a summer program that identifies students who are at risk in early literacy skills. Your child's teacher has identified your child to participate in this program by looking at classroom performance, classroom and district data and the rate of acquiring grade level skills. If you have questions about your child's performance, please contact his/her teacher.
We are once again partnering with Outdoor Discovery Center (ODC) to address learning loss and provide accelerated learning opportunities within an engaging learning environment.
This partnership is offered to your child for FREE: Monday-Thursday, July 11-August 4, 2022 , 8:30a-1:15p at ODC.
Breakfast and lunch will be served.
Transportation will be provided.
Daily attendance is expected to impact student growth.
Registration for your child is guaranteed if you register by April 22, 2022. Late registration will be placed on a waiting list and parents will be notified if space becomes available. If you need to withdraw your child at a later date, please notify the Office of School Improvement at (616) 494-2040
We hope your child will be able to participate in this engaging learning opportunity. If you have any questions or concerns, please contact your child's teacher or the Office of School Improvement.