March 5, 2022
BLOGPOST: Women Lead HPS - Andrea Mehall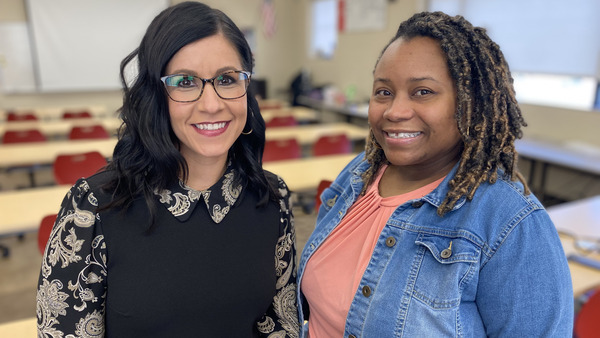 During Women's History Month, HPS is honoring women who lead in the district.
Andrea Mehall is the Assistant Principal at Holland High School and the Director of Holland Early College. With an introduction from Holland Early College Teacher Rakendra Davis, Andrea reflects on her leadership role at HPS and the impact she's having on students.
Andrea Mehall is an amazing mentor and leader. Her expertise and guidance has helped to enhance my development as a teacher and leader. Andrea leads teaching and learning at Holland Early College and possesses a wealth of knowledge that she is always willing to share. Her impact on my life stretches far beyond the classroom. I am better because of her leadership and hope to one day follow in her footsteps as a transformation agent, leading for ALL students. -Rakendra Davis, HEC Teacher
---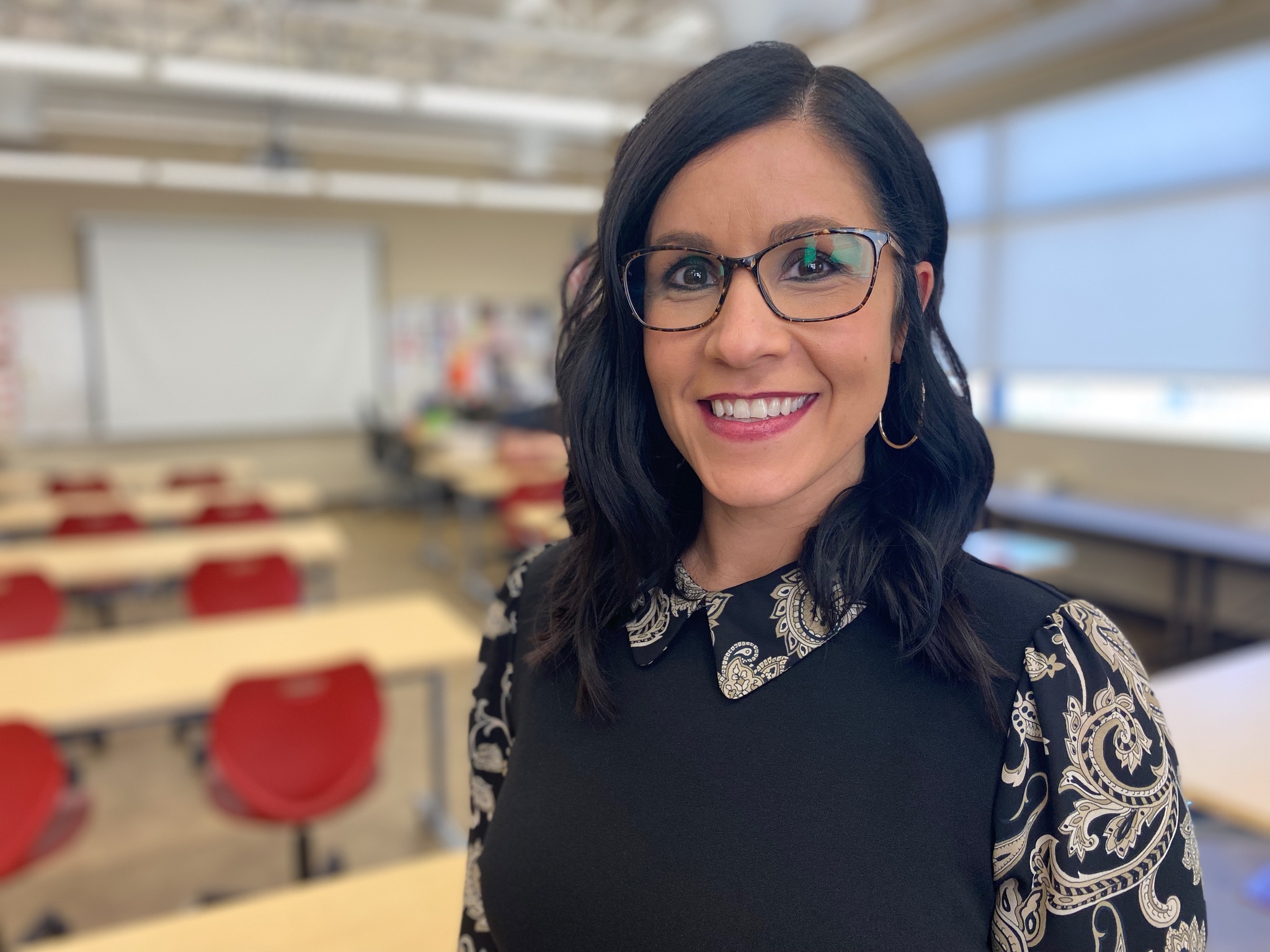 Describe your role at HPS
In my 8 years with Holland Public Schools, I've led and supported a variety of initiatives, including the formation of the HPS Equity Alliance in 2016, developing our Early College partnership with Davenport University in 2018, and the launching of 9-12 Student Led Conferences in 2020, to name a few.
What drives you to be a leader at HPS? What does success look like for you?
After spending 8 years as a classroom teacher, I pursued an administrative position as a means of impacting system-wide change. As a teacher, I was challenged by many inequities that existed within the school system. I knew that becoming an administrator would better position me to impact policies and procedures needed to advance equity and improve opportunities and outcomes for all students.
A quality public school system is the heart of a healthy community, and I'm continually motivated by our talented staff, incredible students, and dedicated families. Witnessing students accomplish more than they thought possible is a huge source of inspiration for me, and Early College has given me a front row seat. Holland Public is equal parts amazing and still full of untapped potential, it's a privilege to be a part of this community.
Who is a leader who has influenced you as a leader?
Throughout my life, I've been influenced by countless female leaders, but it all started at home. My mom was my first leader, who taught me to believe in myself and convinced me that I could do anything I set my mind to. She didn't allow me to internalize the limitations that were placed upon the women of her generation. From her, I've learned what it means to be generous and selfless, make sacrifices, and to keep pushing forward, without complaining, even if the work is difficult or complex.
I'm drawn to people who are confident, intelligent, genuine, and unafraid to say what's on their mind. Women have historically been discouraged from speaking up, and from taking up too much space. I admire leaders who unapologetically push the boundaries and achieve beyond what they thought was possible.
What struggles do you face as a leader? How do you overcome this?
In leadership, I can recall instances where I was held to a higher standard, or not afforded the same credibility as my male counterparts. I can get caught up in the illusion of perfection, as female leaders aren't given the same grace and flexibility to make mistakes that I've seen extended to men in my field. It can be difficult to navigate those obstacles, but that motivates rather than discourages me.
Having to make difficult decisions that are influenced by external factors, things outside of my control, can be challenging. To overcome, I approach every obstacle or roadblock as a new opportunity. I surround myself with people who help me stay grounded in purpose and passion. If I remain focused on my "why," and lead from that place, I can persevere through anything.
What advice/encouragement do you have for other leaders?
The best advice I received before stepping into a leadership position was, "listen for the first 100 days." Before introducing any significant change, it's important to listen, observe, and get to know the community and culture of the organization you're stepping into, and let them get to know you as well.
Maintain a humble posture of learning, and build authentic relationships with those around you, surround yourself with a network of support. Identify and leverage thought partners at every step of the journey.
While I might be the champion of a particular change or initiative, the success is never my own, it's always the result of a team. Know when it's time to lead, and when it's time to follow and amplify someone else's voice. Always make space for others at the table and show appreciation and gratitude..
But remember to have fun, don't take yourself too seriously, and always find the time to laugh.
---
To see more Women Lead HPS blogposts, please visit out Equity and Inclusion page. New content is posted Sundays.
Each Wednesday in March, a Women Lead HPS video will be posted on the HPS Podcast page.