January 18, 2022
DNA (Dutch Nerd Army) Back in Action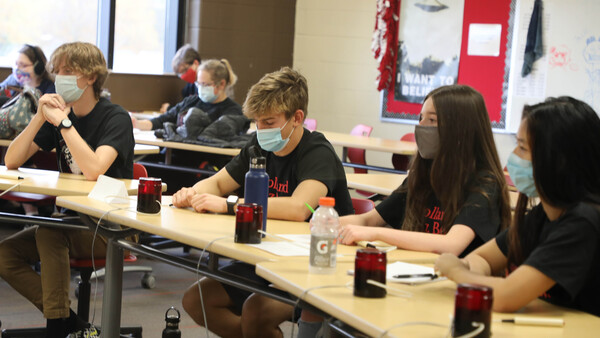 Holland High Quiz Bowl team competes against Allegan County League Schools.
In Quiz Bowl action Monday night, the DNA competed in 5 matches against other Allegan County League Schools. The varsity team of Trent Burgess, Will Green, Josh Mendoza, and Cora Van Faasen went 2-3 on the night. The JV team of Adam Alderson, Heidi Chung, Eleanor McMullen, and Ben Rund-Scott put together a 4-1 record on the day.
The DNA will be in action again next Monday the 24th at Holland High at 6:00. Let's go Dutch!