December 1, 2021
Help for those who are hurting.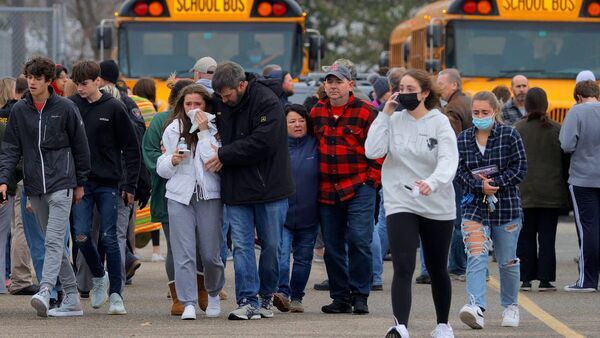 There are ways to seek help if you or your children are experiencing distress following events in Oxford.
Yesterday, the unthinkable happened across state at Oxford Community Schools. Three students lost their lives and several other students and a staff member were wounded during a school shooting. Today, we share our deepest sympathy and support for Oxford school families and the community as they grieve such tremendous loss. Our hearts are also with those left injured as we hope for physical and emotional healing.
While it is unknown what prompted the shooting, at this time we would like to remind our families and community members that there are ways to seek help if you are experiencing distress. Schools throughout Michigan participate in the OK2Say program. Additionally, mental health resources designed to support a variety of challenges experienced by people of all ages are available on the Michigan Department of Education website. We encourage our students, families and community to use these resources when needed.
For families seeking a way to talk with their children about today's events, you may find the National Association of School Psychologists (NASP) website to be a helpful starting point. Non-specific safety conversations may be more appropriate for younger students and may begin with presentations such as these found on the Johns Hopkins site for K-2 grade and 3-5 grade safety in schools.
While no community is immune to tragic events, you may find some comfort in knowing that schools, law enforcement, emergency management, higher education and healthcare organizations throughout the Ottawa region have been working together proactively for the past few years on a collaborative approach to school safety and security. The Ottawa Area Secure Schools Network (OASSN) brings together all relevant parties to work toward regional-based solutions to common safety and security issues facing K-12 educational institutions. This network facilitates dialogue between and within organizations to be able to better provide a safe environment and to restore it quickly to that condition in the case of an incident.
Sincerely,
Nick Cassidy
Interim Superintendent