August 23, 2021
Back to School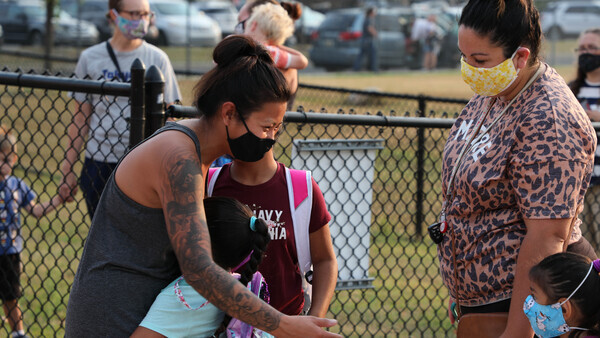 Just one sleep left 'til the first day of school! Here's what you need to know about getting back to school.
We are looking forward to seeing many of you at Open House today from 4-6pm. Come meet your teachers and see your classrooms!
Everyone will be required to wear a mask in the building.
To help allow for social distancing, please don't linger in the building.
COVID Vaccination Clinics will be set up by OCDPH.
If you haven't seen the district's COVID protocols, here are the highlights:
Face coverings will be required of EVERYONE in an HPS facility
Social distancing of 6-feet will be encouraged when possible
Anyone showing symptoms will be encouraged to get tested for COVID 19, and asked not to return to school until symptoms have improved and remain fever free for 24-hours.
In the event of a student/staff positive test result, close contacts will be notified and asked to quarantine IF they are experiencing symptoms.
The start/finish times for our school days will follow the same schedule as last year:
Holland Heights, West, Jefferson & HLA
FULL DAY: *8:30am-3:16pm
HALF DAY: *8:30am - 11:35am
*Holland Heights, West, Jefferson | Please do not arrive any earlier than 8:15am
*HLA | Please do not arrive any earlier than 8:25am
Holland Middle School
FULL DAY: 7:30am-2pm
HALF DAY: 7:30am - 10:35am
Holland High School
FULL DAY: 7:45am-2:25pm
HALF DAY: 7:45am - 10:50am
Meals (breakfast and lunch) will be FREE again this year to all students at HPS.
If you have a Kindergartner who will be riding a bus this year, please be sure to fill out the PK & K Transportation Release Form on our website.
If you haven't already, please be sure to review the information on your Parent Portal. This info will allow us to stay in touch with you and let us know important information about your student and your household.
It is going to be a GREAT year!