District COVID-19 Response
Holland Public School will encourage EVERYONE who can to receive a COVID vaccination.
A face covering WILL BE REQUIRED for all staff/students/visitors when inside an HPS building and while riding an HPS bus/transportation regardless of vaccination status.
Meals will be eaten in classrooms OR in cafeterias with assigned seating.
Social distancing of 6-feet will be encouraged when possible.
Playground cohorting practices will continue this year.
Proper hand-washing and sanitizing will be encouraged by staff.
Self-screening for symptoms will be required for anyone entering an HPS building.
Anyone showing symptoms must 1) provide a negative COVID test, 2) receive an alternative diagnosis from a health care provider OR 3) isolate for ten days from the start of symptoms OR until the symptoms have been resolved, whichever is longer. See the HD flowchart for more information.
In the event of a student/staff positive test result, close contacts will be notified and asked to quarantine IF they are experiencing symptoms.
A quarantine will be ordered in the event of a COVID outbreak (defined as two or more associated cases in one setting).
Volunteers and visitors are encouraged to be vaccinated and will be required to follow district guidelines in HPS buildings.
Field trips will be limited until further notice.
Participants and fans will follow the requirements of MHSAA for Indoor Athletic events at HPS facilities (practices and competitions).
---
If the answer to any of these questions is "yes," please stay at home.
Do you have any ONE of these symptoms?:
Coughing
Shortness of Breath
Difficulty Breathing
Loss of Taste or Smell

Confusion or change in mental status

Persistent pain or pressure in your chest
Pale, gray, or blue-colored skin, lips, or finger nail beds, depending on skin tone
Inability to wake or stay awake

Do you have any TWO of these symptoms?:
Fever 100.4 or higher or feeling feverish
Chills
Rigors
Muscle aches
Sore throat
Diarrhea
Nausea and/or vomiting
Congestion or runny nose
Headache
Fatigue
Have you been diagnosed with COVID-19?
Have you had close contact (within 6' for a cumulative of 15 minutes within the last 24 hours) with anyone diagnosed with COVID-19 or a suspected case in the last 10 days?
Have you traveled anywhere that requires quarantine by the CDC?
---
To return to school you must receive a negative COVID test OR have improved symptoms and are fever-free for 24 hours.
COVID Guidance from local, state, and federal public health leaders.
---
DAILY START/FINISH TIMES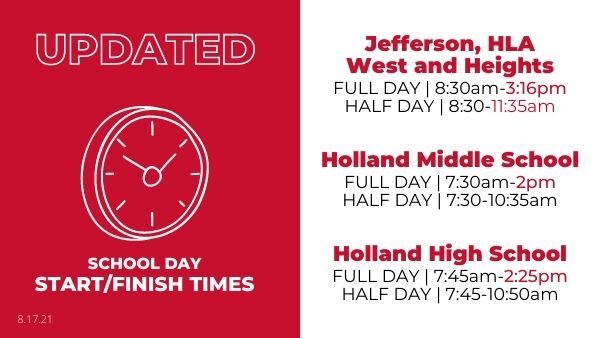 Again, this year, to accomodate for an alternative lunch schedule, HPS students will have a shorter school day.
Holland Heights, West, Jefferson & HLA
FULL DAY: *8:30am-3:16pm
HALF DAY: *8:30am - 11:35am
*Holland Heights, West, Jefferson | Please do not arrive any earlier than 8:15am
*HLA | Please do not arrive any earlier than 8:25am
Holland Middle School
FULL DAY: 7:30am-2pm
HALF DAY: 7:30am - 10:35am
Holland High School
FULL DAY: 7:45am-2:25pm
HALF DAY: 7:45am - 10:50am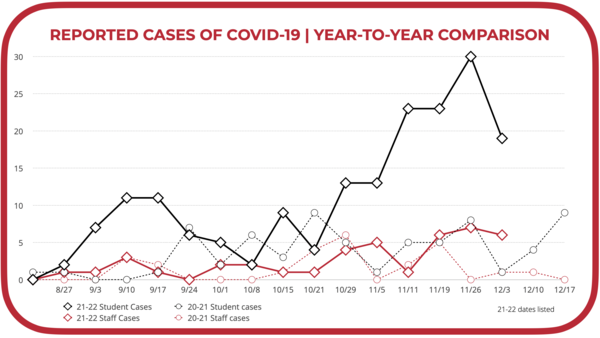 December 3, 2021
12.3.21 COVID Dashboard
A weekly snapshot of COVID positive cases and quarantines at Holland Public Schools.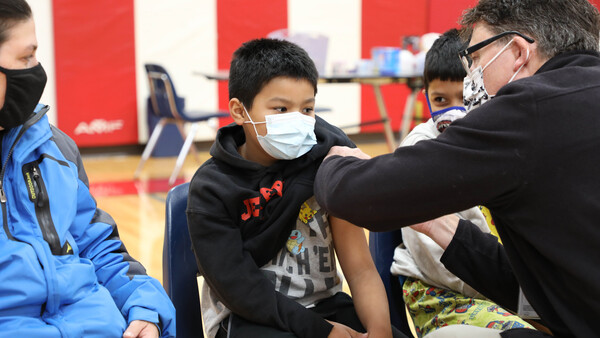 November 16, 2021
COVID-19 Send Home/Stay Home Scenarios
Scenraios: Who MUST stay home or will be sent home?

Contact us with your questions at our COVID-19 Email Hotline: CovidQA@hollandpublicschools.org
Be sure to include your topic and grade level/building in the subject line

---