August 14, 2023
Holland Public Schools Invests in Student Safety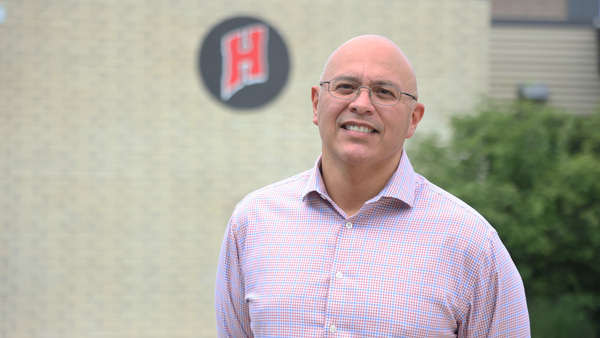 Retired HDPS Officer Joe Soto hired as district's new Director of Student Safety & Security
---
Members of the Holland Public Schools Board of Education voted to approve the creation of the new District Director of School Safety and Security. The new position will be responsible for assessing existing safety policies and practices and implementing new security measures for buildings and facilities.
Board members also approved hiring Retired HDPS Officer Joe Soto for the new position. Soto was the School Resource Office at Holland High since 2017.
"Hiring Joe to fill this new position was an easy decision. He already knows HPS families and is invested in our community. He has demonstrated a shared commitment to providing safe and secure learning environments for all students and staff. Creation of this position will help assure parents that the district is doing everything possible to make students safe when they come to school each day." - Superintendent Nick Cassidy
The new position is fully-funded by a state grant for safety and security. Funding from the grants seek to reduce the impact of high risk factors on students while improving the health, safety, and wellness of all learners.
"While HPS has done a great job being ready for potential emergencies, my first task will be to identify and implement the needed safety and security measures that can be adopted in each of the district's buildings." Soto says, "This new department will also continue to partner with HDPS/HFD to update security policies, update and practice emergency drills with students, and to train staff members on threat assessment and crisis communication." -Joe Soto, HPS Director of Safety & Security
HPS will continue a partnership with HDPS to provide a school resource officer in each of our school buildings. The district will also be looking to hire School Safety Monitors at the Middle and High schools to support supervision and to monitor unstructured student time. These positions will also be paid out of a Safety and Security Grant.