August 9, 2023
Welcome Back! From the desk of: Superintendent Cassidy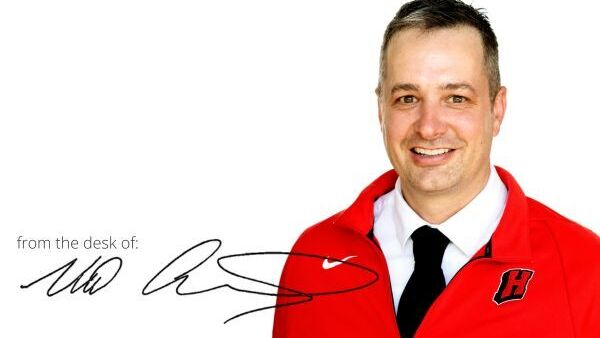 I am so excited to see students back in our buildings on Wednesday, August 23! We have many big and exciting changes happening across the District!
---
Here are some of the exciting things happening this year at Holland Public Schools:
Early Release on Wednesday
This may be the biggest change going into this new school year. In order to provide our staff with the needed time for professional development and collaboration, students will be released one (1) hour early on Wednesdays throughout the year. Dismissal times will be as follows on Wednesday: Middle School-1:42 PM, High School- 1:55 PM, Elementary Schools- 2:36 PM.
Holland continues to work with community partners and organizations to provide after school programming for our students, with a focus on programs provided on Wednesdays. Boys and Girls Club, I Am Academy, LAUP, Hope College, Escape, and MSU Extension are just a few organizations that will be supporting our students after school. We will be organizing these programs, with links to registration, on our website. Please keep checking back as several are still organizing. At this time, transportation will only be available at school dismissal, but we will be exploring the possibility of adding bussing for afterschool programs.
No-Cost Breakfast and Lunch for ALL Students
You may have heard about the recent legislation that was passed in Michigan to include "free" meals for all students. The Nutrition Services department is working to meet all of the requirements of the new Michigan School Meals Program and we wanted to let you know how that impacts Holland Public students. For the 2023/24 SY, HPS will provide students with 1 breakfast & 1 lunch each school day at no-cost to them ("free"). Milk only without the rest of the meal will be $.75 each and at HS there will still be ala-carte items for sale individually. One of the requirements is that each family completes an application. This is a new application called the Education Benefits Form. It's shorter and much easier than the standard Free & Reduced form of the past. Please take a few minutes to complete this application as it will help our district to provide valuable services and secure funding for our students. Students will also be asked to use their lunch cards so that we can keep track of meals served.
Books and Games-Before School Programming!
HPS is bringing back Books and Games before school at each of our elementary schools. This program will offer free programming from 7:30-8:30 every morning. You must register your child for this program and make sure they are at the school between 7:30-7:45 on any day they are participating.
Small Class Sizes!
HPS is maximizing our grant funding to add sections across the district and make sure our students are in the lowest class size possible. At the time of this communication, we are planning on average class sizes of:
Nature-Based Holland Heights | 19
West | 20
Jefferson | 22
Holland Language Academy | 24
In addition, we will be investing in Instructional Assistants across the district to provide additional support to our students.
Great Start Readiness Program Preschool Expansion
HPS is expanding our preschool offerings to more families across Holland. In addition to the income cap being raised, there will also be 4-day and 5-day options. Learn more and Apply for GSRP.
School Safety
HPS is committed to safe and secure schools for students, staff, and community members. We will be recommending to the Board of Education the hiring of a new Director of Safety and Security that will oversee building safety and security. HPS will also be looking to hire School Safety Monitors at our Middle and High schools to support building and hallway supervision and monitoring of unstructured time. All of these positions will be paid out of a Safety and Security Grant.
Facilities
Students at HMS will return to several building improvements including substantial remodeling of the media center, cafeteria, common spaces, and athletic fields. The next major project as part of our building renovation plans will be Nature-Based Heights, with construction beginning next summer.
We are investing in our students, staff, and facilities and bringing positive changes to HPS! We are excited for this upcoming school year and are thankful that you know that we are THE Holland City School!