July 29, 2023
2023-2024 Academic Calendar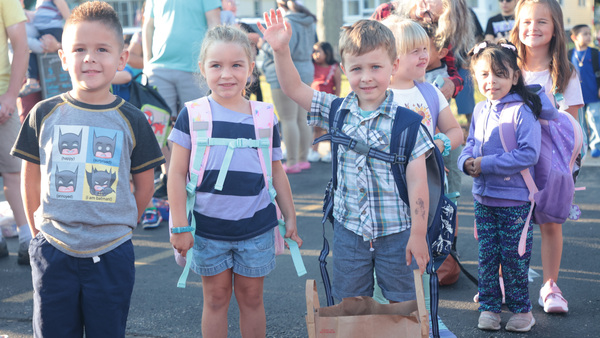 Holland Public Schools Administrators and members of the Holland Education Association have finalized the Academic Calendar for the 2023-2024 school year. Highlights of the calendar include:
Open House | August 21
First Day of School | August 23
Holiday Break | December 23-January 7
Mid-Winter Break | February 23-26
Spring Break | March 29 - April 7
Tulip Time Parade - Half Day | May 9
Last Day of School | June 4
Also included in the calendar are Early Release Days on most Wednesdays during the school year. On these days, students will be released from school 60 minutes early in order to allow teachers a better opportunity for collaborative professional development.
---
HPS Administration and HEA agreed on early release as a way to improve professional development of teachers and staff in district buildings. Teachers will use early release time to meet with district academic departments, with grade-level colleagues, and with district and building committees to share program details, ideas for instruction, best practices, and more.
Katie Pennington, Associate Superintendent of Human Resources says, "Previous calendars included several half days for students, allowing teachers time for professional development. These early release days will replace many of those half days and instead give educators more regular opportunities to work in collaboration with colleagues to provide students a more valuable classroom experience."
Anne Wallace, President of the HEA says, "Early release will be beneficial for teachers, service providers, and students. For example, Math teachers across the district will have a time to meet and discuss a continuum of instruction across the department's curriculum improving the student's time in HPS classrooms from Kindergarten to Graduation. Service providers will be able to collaborate on updated strategies for best meeting the needs of students. Students will also benefit as teachers meet to discuss curriculum and best-practices with grade-level colleagues."
Superintendent Nick Cassidy says, "Early release is an innovative way to make the most of teachers' professional development time. We know early release could be inconvenient for some families - especially at the beginning of the school year. This summer, we will conduct surveys about the need to develop before and after school programs in order to assist families. In the long-run, we know this innovative schedule change will be beneficial for teachers and students alike."
Early Release Days are schedule on the following Wednesday in 2023-2024:
August 23, 30
September 6,13, 20, 27
October 4, 11, 18, 25
November 8, 15, 29
December 6, 13, 20
January 10, 17, 24, 31
February 7, 14, 28
March 6, 13, 20, 27
April 10, 17, 24
May 8, 15, 22, 29