May 7, 2023
HHS Senior Credited With Saving Child's Life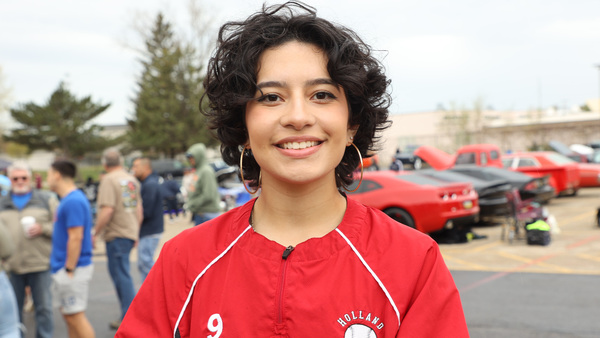 Giselle Torres knew exactly what to do when she heard a cry for help.
Giselle is finishing up an EMS class at the Tech Center and is CPR certified. So, when she heard the cries for help at the HHS Softball team's Custom Car & Bike Show this weekend, she knew exactly what to do. A young child was choking and unable to breathe. Torres and teammate Jaelynn Ybarra-Brandon, who is also CPR certified, jumped into action.
"She (the mother) handed me the boy and I started doing what we learned, which is five firm pats on the back and then you flip the child over; five compressions to the chest. And you do that until you know the object is dislodged." Jaelynn gave the boy instructions as Giselle continued to help him breath until police and paramedics arrived on the scene.
Giselle said, "I did what I could until the paramedics and professionals got here and that could have been something that saved his life. Without learning that in school, we don't know what would have happened to that little boy.
"I learned this stuff, but i felt like if it happened I'd be worried or anxious. But I did what I needed to. I went in calm while everything else around me was chaotic, and did what I needed to do."
Giselle's parents say they are extremely proud of the way she calmly handled the situation and for using her training in perfect timing.
The boy was fine and was back playing at the car show later that afternoon.
Giselle wants to be a police officer and hopes to work as a cadet with Holland Police Department this summer. We are so #HPSProud of Giselle and her teammates and wish all our students in the EMS class best of luck on their upcoming national tests.