April 27, 2023
Power H IMPACT Award Finalists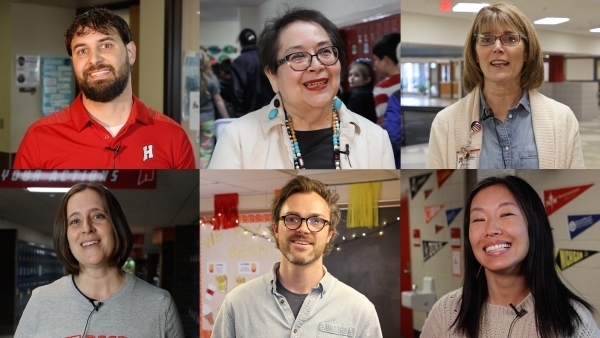 Holland Public Schools is looking for community input to help determine a winner of the district's 1st Annual District-wide Power H IMPACT Award. Six finalists, one staff member from each building, were selected from among the hundreds of nominations from students, staff and families. The following finalists have already received a $1,000 cash prize and are eligible to receive an additional cash prize as the winner of the district-wide IMPACT Award:
Corene D'Addona, Speech & Language Pathologist at West Elementary

Oralia Mascorro, Instruction Assistant at Holland Language Academy

Tesha Post, Social Worker at Holland Heights Elementary

Karen Legg, Counselor at Holland Middle School

Nick Snarski, Center Room Coordinator at Jefferson Elementary

Jeff Kordich, Teacher at Holland High School/Holland Early College
---
Each finalist was nominated by students, staff or families, and was then selected by colleagues to be a finalist. The district-wide winner of the IMPACT Award will be selected with the help of public input; social media likes, comments and shares of videos featuring each the finalists will be counted and included in the decision of a winner that will be made by a committee of community partners. Watch the videos featuring IMPACT Award Finalists at:
An announcement will be made in May. Cash prizes for the IMPACT Award were supplied by an anonymous donor in the City of Holland.