November 5, 2022
Quiz Bowl hosts Holland Invitational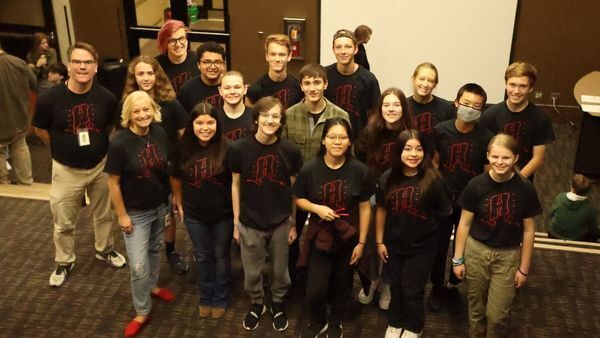 DNA (Dutch Nerd Army) hosted the 16th Holland Fall Quiz Bowl Invitational... and did very well.
The Varsity team of Trent Burgess, Natalie Goulooze, Penny Green, Andrew Lubbers, Yanyssa Ochoa, and Cora Van Faasen finished in 4th place out of 16 teams in the tournament.
The JV A team of Adam Alderson, Alan Juarez, Henry Kragt, Eleanor McMullen, and Ben Rund-Scott, came roaring back in the playoffs in the afternoon to take 1st place overall out of seven teams.
The JV B team of Aspen Boes, Landen Butch, Leinad Hollon, Wilson Lin, and Yazlen Ochoa finished in 4th place out of the seven teams. Great job DNA!
Up Next for Quiz Bowl Team: The Swim 'n Win Invitational at Kalamazoo Christian on Dec. 3.