September 27, 2022
HPS Mom Appointed to Governor's Michigan Parents Council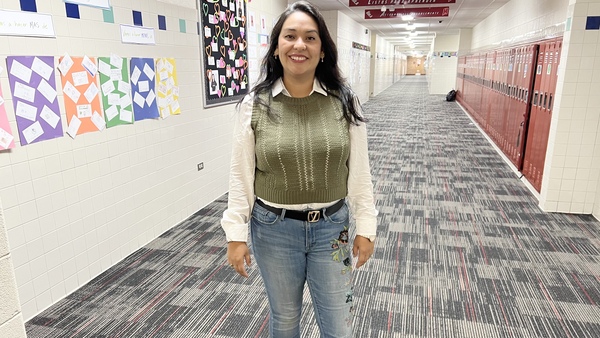 Blanca Astua has children at HLA, HMS and HHS. She's been appointed to Governor Whitmer's first-ever Michigan Parents' Council.
Thank you for serving HPS families and families of students around the state of Michigan!
Governor Gretchen Whitmer announced the members of the Michigan Parents' Council, an advisory group the governor established to more formally bring parents into the education budget process for the first time in Michigan history. The council will build on Governor Whitmer's inclusion of the parent perspective in the most recent education budget she signed for the current 2022-2023 school year. The council represents parents from across Michigan, as well as parents of students with a variety of educational needs. The council will convene a series of regional parent roundtables to gather input.

"Parents are their children's first and most important teacher, and we need their input to help our kids thrive in school," said Governor Whitmer. "Today, I am proud to announce the members of the Michigan Parents' Council who will represent the parent perspective and ensure that parents have an empowered seat at the table in Michigan. We need parents' perspectives to help our kids learn in-person, tackle unfinished learning, and get on track for long-term success. The bipartisan education budget I just signed delivers record resources to our schools, and with the input of Michigan parents, we can help schools implement this historic funding."

"Meaningful parent engagement directly impacts the educational success and well-being of all students in Michigan," said Tracey Troy, President of the Michigan PTA. "This council is the opportunity to empower Michigan parents and caregivers to work collaboratively with Governor Whitmer and Michigan Department of Education to help students reach their full potential. Governor Whitmer thoughtfully structured the council to include diverse perspectives while recognizing the uniqueness of each child and the essential partners families are in education."

Michigan Parents' Council

Due to a significant response from parents all over Michigan, the governor is announcing 11 appointments to the Council, an increase from the original seven appointments. The Council includes appointees who represent various communities and reflect the wide range of experiences and perspectives from across the state. Appointees include parents of children in public, private, and home school learning environments, children in early childhood learning programs, and elementary, middle, and high school students. They also include parents of children with Individualized Education Plans (IEPs), children who speak English as a second language (ESL), and children who are in foster or kinship care.