January 23, 2022
Art Students Recognized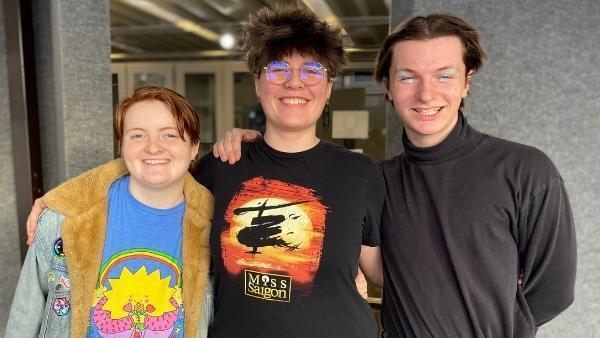 Tori Lynch, Zeke Kellly, and Isaac Jekel recognized for 2022 Scholastic Art and Writing Awards.
Scholastic Art & Writing Awards celebrates these creative teens from Holland High School:
Isaac Jekel: Gold Key for "My Story- Collection 1" Portfolio submission
Zeke Kelly: Gold Key for "Gender Self-Portrait 3" Mixed Media
Zeke Kelly: Honorable Mention for "Gender Self-Portrait 2" Painting
Zeke Kelly: Silver Key for "Gender Self-Portrait 1" Mixed Media
Tori Lynch: American Visions Nominee and Gold Key for "Remember ?" Mixed Media
All Gold Key art is automatically entered into the National Awards, where the following awards are given: Gold Medal, Silver Medal with Distinction, Silver Medal, and Scholarships awards ($10,000 and $1,000 scholarship awards) announced this spring.

A virtual Awards Ceremony will be held on Saturday, March 5 at 3pm and the virtual Art Exhibition of all award winning art will open on February 11, 2022.