January 13, 2022
HMS Students Perform with MSBOA Honors Orchestra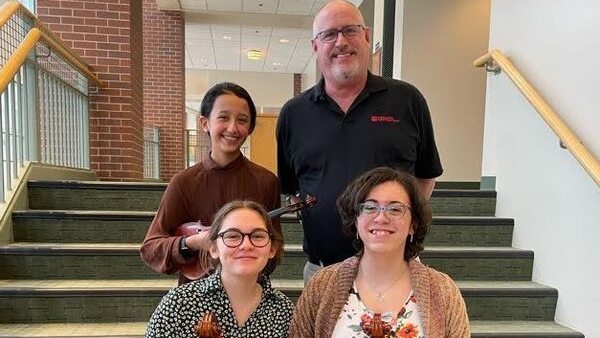 Amazing happenings for our orchestra students!
Three outstanding 8th Grade Holland Orchestra students performed this last weekend with the 2022 Michigan School Band and Orchestra Association District Ten Middle School Honors Orchestra at Grand Rapids Christian High School.
Violinist Leila Sundararajan, Cellist Trinity Westwood, and Cellist Dakota White were selected as outstanding middle school musicians, demonstrating high musical achievement in the orchestras, and being excellent representatives of the Dutch Matrix here at Holland. They had a great time under the direction of Guest Conductor Jean Lee from Okemos Public Schools. The students learned all the repertoire on their own which included Dance of The Tumblers by Rimsky Korsikof, Allegro in D by Antonio Vivaldi, Blue Rhythmico by Kirt Mosier, and Jupiter by Gustave Holst.
Our students performed with several Kent and Ottawa County Schools totaling 66 students.
Congratulations to them on being outstanding representatives of Holland Middle School and our orchestra program.