November 17, 2021
BEATBoX Saxophonist, Derek Brown with HHS Jazz Band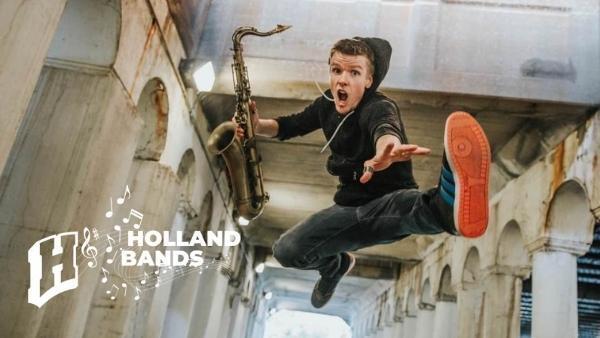 On Monday, November 22nd at 7:30 p.m. in the HHS Performing Arts Center, the Holland High School Jazz Band will welcome Hope College alum and renowned BEATBoX Saxophonist, Derek Brown!
Tickets are on sale now, so don't delay! Once there, clicking on "Buy Tickets" at the top of the page.
Adults are $15 and students are $5.

Mr. Brown has wowed audiences with his incredibly unique and engaging style of playing both nationally and internationally. In addition, he performed and recorded his Big Band album "All Figured Out" with Holland's own HCJO (Holland Concert Jazz Orchestra).