November 10, 2021
HPS Podcast 3.10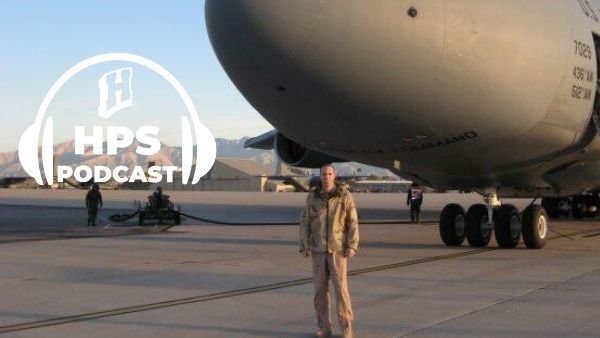 Holland High School will host the 84th Annual Veteran's Day Assembly on Thursday. On the Podcast this week, we will talk with Major Peter Farion, one of the keynote speakers during that event.
---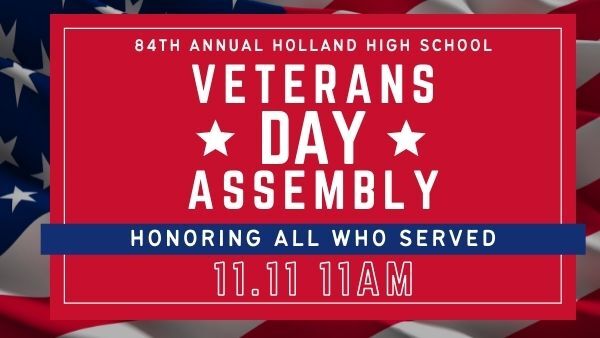 Major Peter Fahrion entered the United States Air Force in November 2002. He served 11 years on active duty and has been a Traditional Reservist for 7 years. His current assignment is C-5 Super Galaxy, Instructor Pilot, Dover AFB, Delaware. In his 18 years of service he has flown 4 Air Force aircraft (T-37, T-1, C-21 and C-5).
He has flown 1000+ sorties, accumulated 3000 flight hours; 450 combat hours and circumnavigated the globe. Major Fahrion served in 7 units in 5 states and 4 countries. He completed two deployments to Al Udeid Air Base, Qatar (2005/2006) and Forward Operating Base Shank, Afghanistan (2012/2013).
He has flown missions supporting Operation Iraqi Freedom, Operation Enduring Freedom, Operation New Dawn, Operation Inherent Resolve and Operation Freedom Sentinel. Major Fahrion has earned 12 medals including the Air Medal and Aerial Achievement Medal.
He is grateful for the continuous support from his wife Tory, and children, Derek and Abby (who is currently a senior at HHS).