November 7, 2021
COVID Vaccine Clinics for children 5-11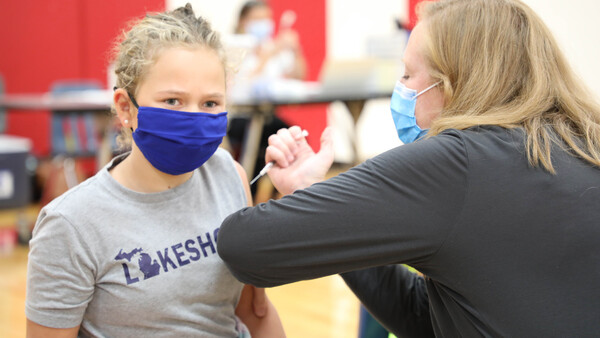 The Ottawa County Department of Public Health will distribute the Pfizer COVID-19 Vaccine for Children Ages 5-11.
---
Kids aged 5-11 are eligible for the two-dose Pfizer vaccine. Minors MUST be accompanied by a parent or guardian.
When registering, use the child's name as the contact. You will be prompted later in the registration process to enter parent or guardian information.
Please register for only one appointment for each child and nothing additional on other clinic dates or times. We do not anticipate any vaccine supply issues and will make sure your child receives their COVID-19 vaccine at your scheduled appointment.
Families with special health care needs will be provided with longer vaccination appointment times at the following clinics:
When registering, please include any accommodations your child will need and any additional information about your child that would be helpful for nurses to know in the "notes" section of the registration form, such as if you have a preference for an appointment at your vehicle.
Please do not enter the parent's name until prompted.
Appointments are for vaccination only. Clinics will not be able to provide any other medical services.
Please bring anything your child will need to successfully complete their vaccination appointment.