September 21, 2021
HHS & HMS students rally around classmates' family.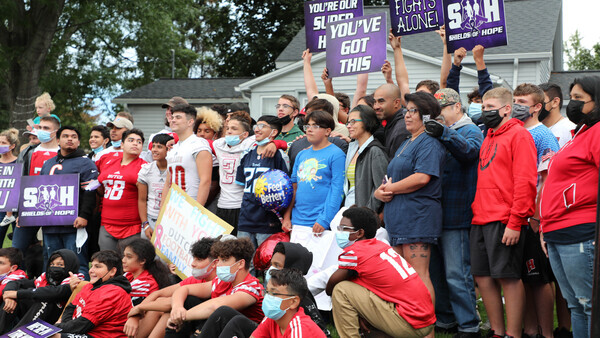 Shields of Hope, OCSN, Sanai Assembly of God Church, and Holland students & coaches surprise classmates and their mom.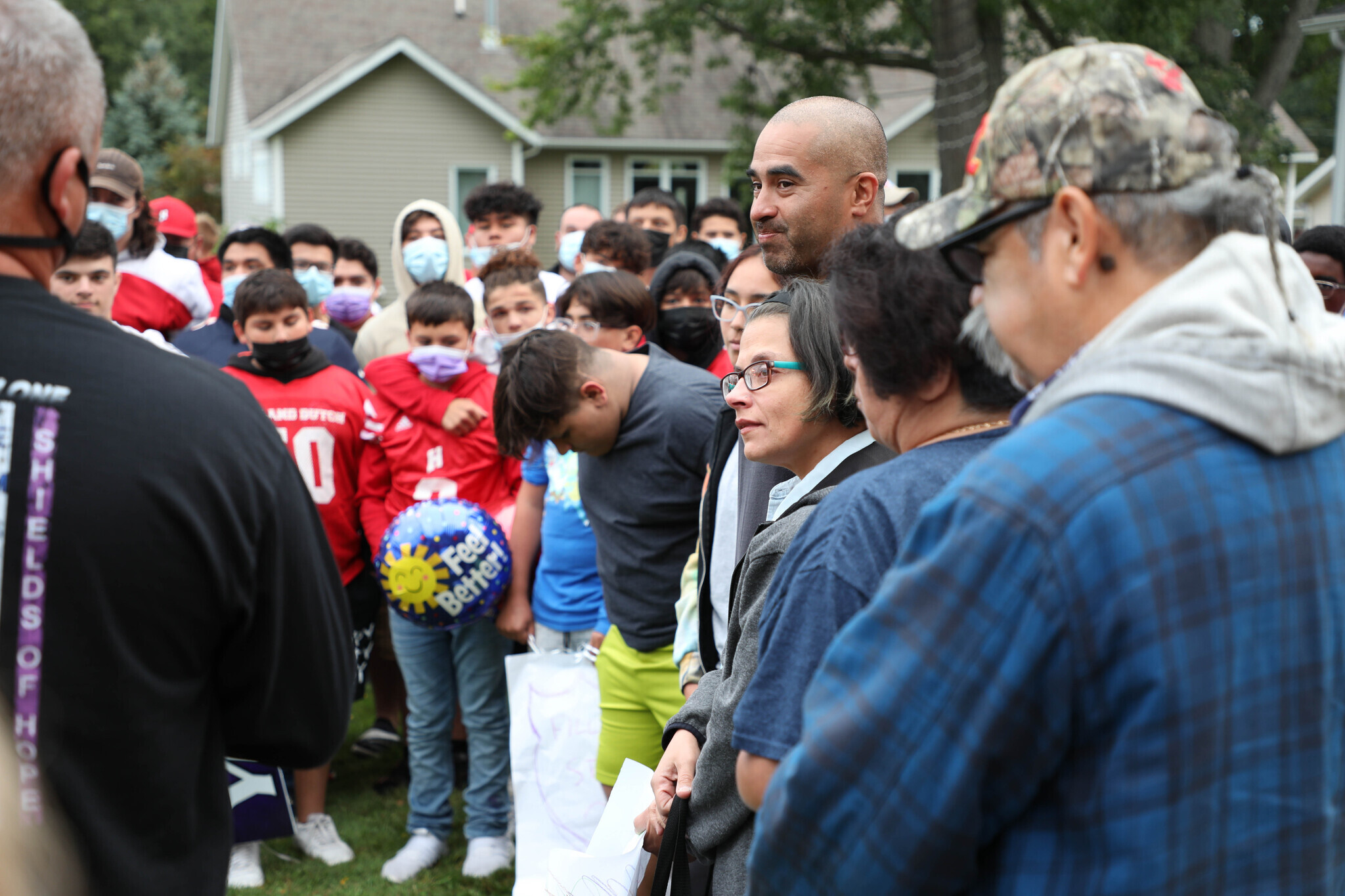 Carmela Filmore Rodriguez has three kids at Holland Public Schools: Poe is in 10th Grade, Josh and Ayanna are both in 8th grade. She was recently diagnosed with Stage-3 colon cancer.
This summer, the boys' wrestling coaches heard about the family's struggles and asked Lauren Gray (Ottawa County Schools Network) to find a way to send the kids to camp for a week. The congregation at Sanai Assembly of God Church stepped up to pay for them to go to camp and have some spending money.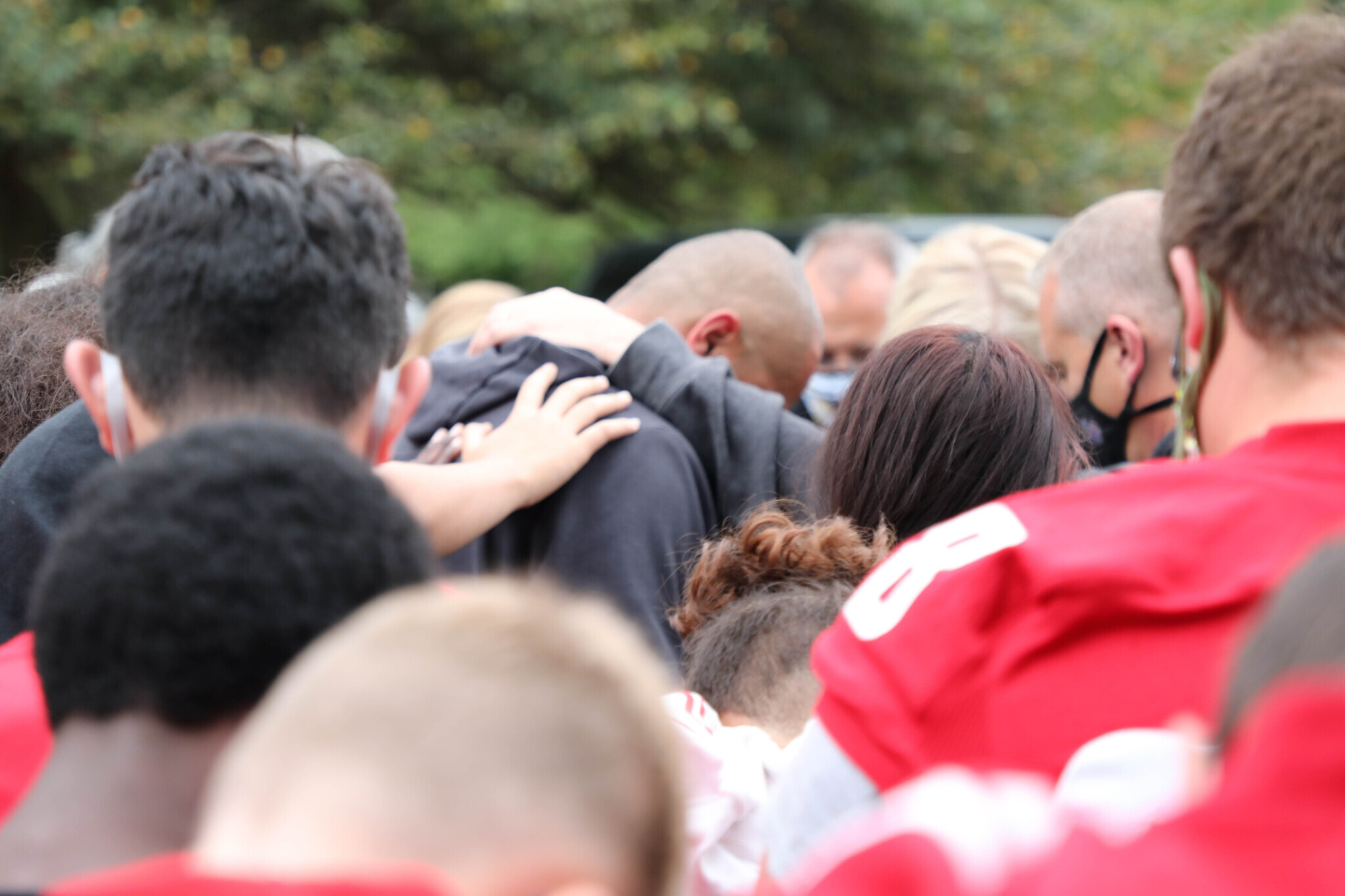 With the help of classmates and teammates, coaches, OCSN, and members of the church, Shields of Hope surprised Carmela and her kids today with a parade of fire trucks and other emergency vehicles past their home in Holland Heights. Shields of Hope is run by local Public Safety professionals in the West Michigan area. Their mission is to spread hope, love and encouragement to those in our community affected by cancer.
Contact Lauren Gray, OCSN Coordinator and Holland High School, for more information about how you can help Carmela and her family.