September 8, 2021
"Tiger" Teusink Memorial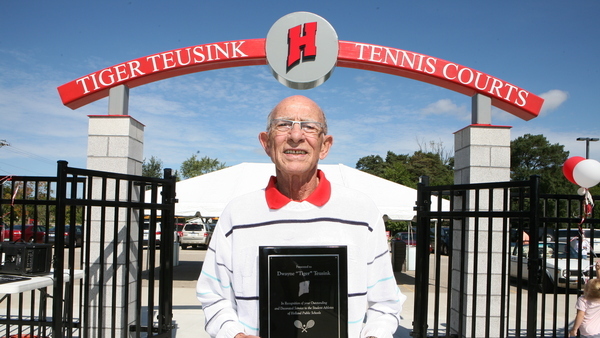 Legendary Holland tennis coach Tiger Teusink died this week at 84.
A celebration and memorial service will take place on Thursday Sept. 9, at 2 p.m. at Pillar Church with a visitation prior from noon-2 p.m.
Members of the Holland High School Tennis Team will wear Black wristbands for the remainder of the season in memory of Coach Teusink.
Audio taken from ceremonies naming Holland High Tennis Courts after Teusink in September of 2016.