July 27, 2021
Holland High students help answer industry's questions.
Holland High School Students, Yanyssa Ochoa and Ben Snyder were among a group of students from W.Michigan school districts to participate in the Future Prep IChallengeU.
---
JR automation tasked our group with the driving question of "How can we enhance the employee experience at JR."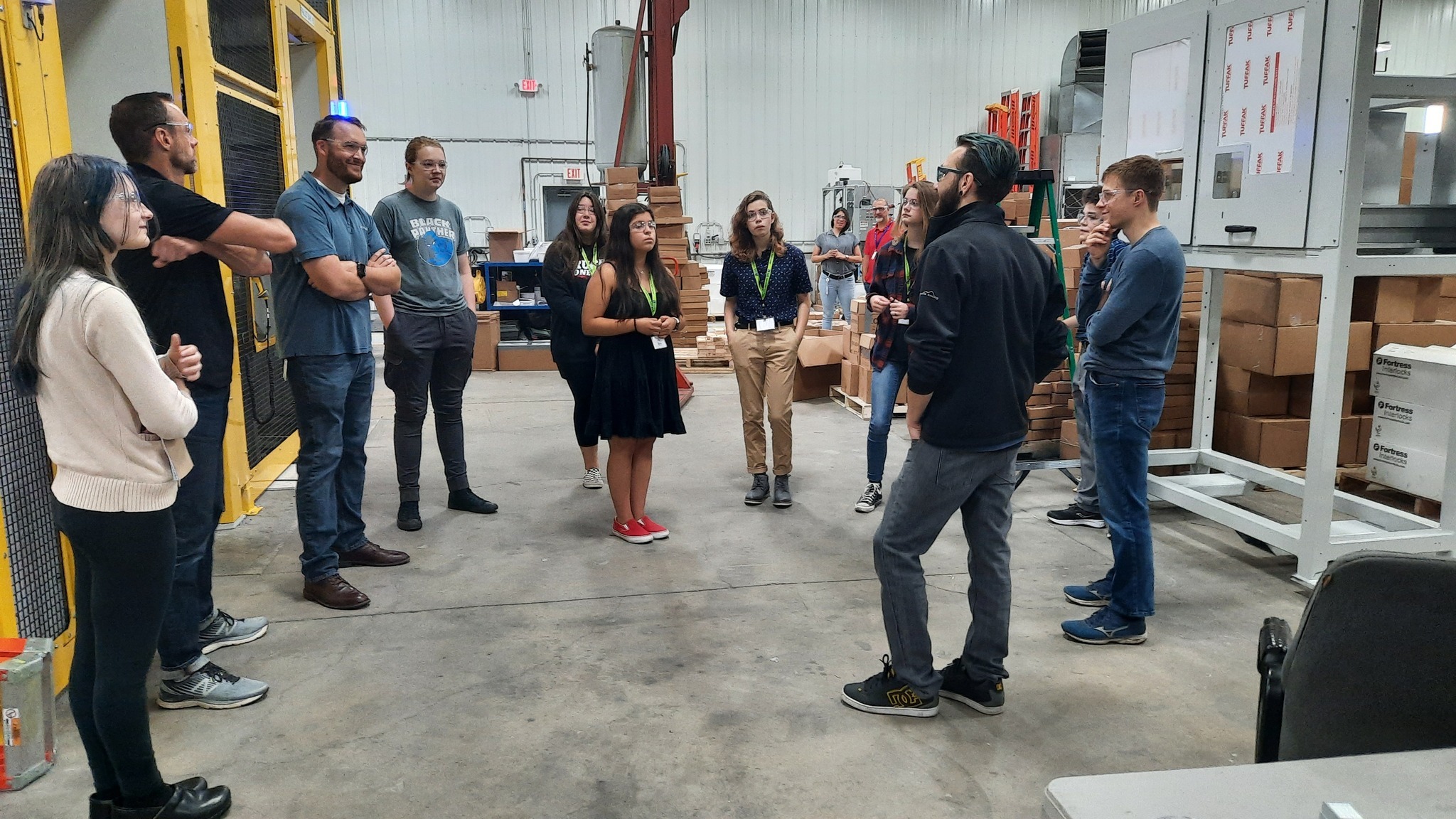 The group toured several JR plants where we got to see awesome robots, cool tech, and even self guided robots that could navigate a vast warehouse all on their own. We even toured the Royale Technologies plant in Hudsonville. After all of our investigations and interviews we started to work on our solution. We started by assigning the group to write 100 ideas in 10 minutes. Regardless of how crazy the idea was, the kids put their ideas on sticky notes. We then started to identify common themes and solutions. We then narrowed all of our ideas down to six. Afterwards we ran a test called the NUF test (is it new, useful, feasible) where kids got to score each idea on their own. The highest scoring idea was an app that we should create. After checking with JR to see if it was something they would be interested in, we received their blessing, and went to work with great fervor.
The basis behind the app (which was named Neptune) was one similar to Netflix, where employees could express interest or disinterest in projects that JR had. By doing this, HR and project managers could assign employees to projects based on their interests. The app had a ton more features that pertained to enhancing the employee experience. Our students rolled this out to a panel of judges via zoom after nine days. They thoroughly explained our journey, how we arrived at Neptune, and why Neptune addressed our driving question. They blew the judges away. We ended up with a unanimous first place vote and beat out nine other teams. It was quite the experience and the amount of growth in our group was crazy. They became a tight knit group and really bonded.
WATCH THE STUDENT'S PRESENTATION HERE.