June 2, 2022
HPS Celebrates Pride Month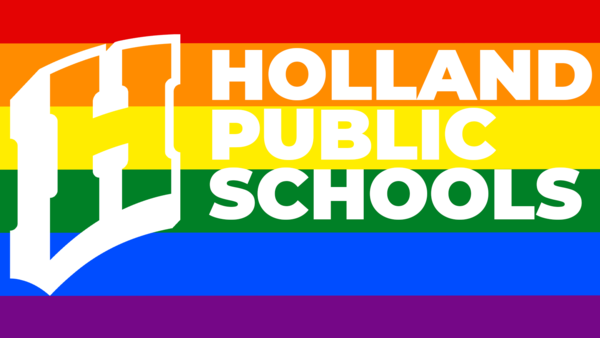 Holland Public Schools supports our LGBTQ community. #HPSPride
---
June recognizes the sweeping impact that LGBT individuals, advocates and allies have on history in the United States and around the globe. Known as the "Mother of Pride", it was Brenda Howard who coordinated the first LGBT Pride march. As well as sparking the idea for a week of events around Pride Day. These events then developed into the annual LGBT celebrations held every June.
The month of June was chosen for LGBT Pride Month to commemorate the riots held by members of the LGBT community against a police raid that took place at the Stonewall Inn in New York City on June 28, 1969.
Parades are a prominent feature of Pride month, and there are many street parties, community events, poetry readings, public speaking, street festivals and educational sessions all of which are covered by mainstream media and attracting millions of participants.
Pride month promotes our LGBTQ community's dignity, equal rights, self-affirmation and is a way of increasing society's awareness of the issues they face. We have come a long way since the riots of 1969 and by continuing in this long-standing tradition the LGBTQ community continues to raise awareness, improve the attitudes of society, and encourage inclusiveness.
---
Here are a few Pride Month events that will be held in the community in June.