Transitioning student toward success!
We are committed to preparing students for life beyond high school. This could include college enrollment, career aspirations, or military enlistment. Although each year of school is important, there are elements about senior year that uniquely prepare students for the transition. Although enrollment at Holland High will come to a close, student records are kept and may be accessed at any time.
---
COLLEGE
The Holland High School counseling team wants to help you find a good college fit for you! If you have questions regarding applications, financial aid, or scholarships, reach out to our College Advisor, Mr. DelaRosa at 616-494-2072.
Applying to college is as easy as 1, 2, 3!
Submit your application: This can include answering some short questions, writing personal essays, and asking for letters of recommendations from your teachers. Many schools (including Hope, Michigan State, and U of M) use the Common Application. However, some colleges (including

GVSU

, Ferris, and most community colleges) have you apply from their website. Either way make sure to keep track of deadlines and start your applications early!
Request your transcript: Students can request a transcript through their Parchment account. Transcripts will be sent for free until a student graduates. Colleges will also require a final transcript after graduation, so make sure to place order before then.
Send your SAT scores (optional): Students can order their scores be sent through their College Board account. Most schools for 2020-21 do not require scores for admissions, yet they may still request them for scholarship consideration.
If you need help with any of these tasks or need a fee waiver for your applications, please make an appointment with Mr. DelaRosa.
College Board (SAT, CSS Profile)
The College Board is best known for administering the SAT college entrance exam, yet it also manages many other services that can help a student prepare for, and enroll in, college. Here are some of its useful offerings:
COVID-19 UPDATE: Unfortunately, HHS will not be able to host any in-person college visits this year
College Representative Visits:
College Visits:
College Fairs: These virtual events are great opportunities to learn about colleges across the state and country.
Students: If you are planning a college visit, please make sure you bring the College Visit Verification Form with you. If you wish your attendance to reflect your visit, the College Rep will need to complete this form. Return the completed form to the Attendance Secretary in the Main Office. Forms are available in the Main Office as well.
Financial Aid and Scholarships
FAFSA:
There are many ways to help pay for college. Your first step, however, should be completing the Free Application for Federal Student Aid (FAFSA). The FAFSA opens October 1 for the next academic year and should be submitted by March 1 to be eligible for the most financial aid. Even if you think you may not qualify, you MUST submit the FAFSA to receive merit scholarships at most universities. Complete the FAFSA form.
Scholarships:
HHS Scholarship information can be found on the Scholarship News You Can Use page. This page is updated monthly with new scholarships, so students and parents should check it regularly.
Resources | Finaincial Aid Videos:
Resources | Financial Aid Websites and Handouts
NCAA Eligibility Information
• Visit ncaa.org/playcollegesports to learn more about opportunities available at NCAA schools.
• Know the academic standards for Division I and Division II. Meet with Mrs. Nichols to obtain a NCAA credit check.
• Find your Holland High's list of NCAA-approved core courses at eligibilitycenter.org/courselist. HHS school code is 231970.
• Register with the NCAA Eligibility Center at eligibilitycenter.org during your junior year if you are interested in playing college sports. Fee waivers available to eligible students.
---
CAREER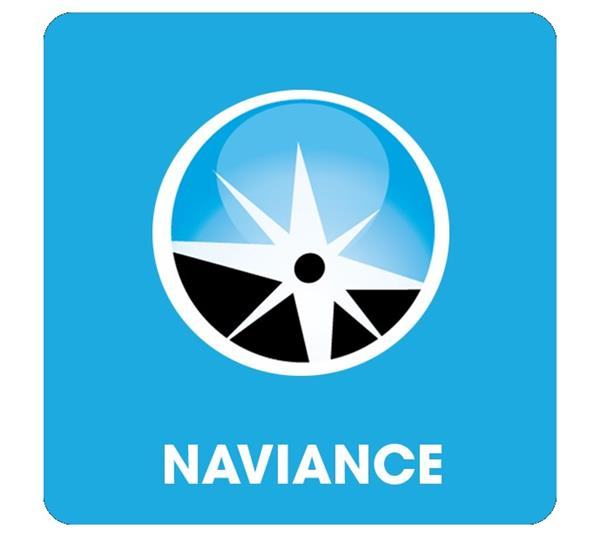 Naviance is a secondary/post-secondary planning tool to help direct student's educational plans and career planning activities. By matching students to colleges based on students' interests and goals, and comparing admissions rates at students' top college choices, the Naviance college planning tools allow students and families to make informed decisions. Naviance helps students find their best-fit higher education institution.
Naviance helps high school students:
Understand their strengths, preferences, and skills with career opportunities that may match.
Explore high school specific college admissions stats
Match to best-fit colleges
Identify ideal college majors
Participate in virtual college visits
Naviance Login Instructions:
At the bottom click "LOGIN WITH CLEVER"
Enter School Name - Holland High School
Log in with Google
Choose your Holland Publics Schools account and sign in -- it should automatically log you in, if it doesn't log in, you can use your HPS username and password.
---
MILITARY:
If you're serious about joining the military, then get serious about the Armed Services Vocational Aptitude Battery (ASVAB).
The ASVAB is a timed multi-aptitude test, which is given at over 14,000 schools and Military Entrance Processing Stations (MEPS) nationwide and is developed and maintained by the Department of Defense.
Interested? Take the ASVAB practice tests. These tests will give you an idea of how you'll score, and identify areas that need improvement. Then use the suggested resources and ASVAB study guides to learn how to prepare for the ASVAB test.
Joining the military is a great after high school experience. This can come in the form of enlisting directly after high school or committing to the military and receiving financial help with college. Either enlistment is an honor for any Holland High School graduate. For additional information, please contact the military office below.
Army:
Navy:
Air Force:
Marines:
Coast Guard:
---
SENIOR YEAR
Senior year is such a special year for graduating students and families! Those of us in Holland Public Schools, who have been a part of your journey, love celebrating your accomplishments. From what you'll need to wear at Commencement, to when you need to arrive for rehearsal, this page has your 'need to knows'.
Information and Preparation for Graduation
Cap, Gown and Senior items visit www.jostens.com or call them directly at 616-330-2141
Important Senior Dates can be found on the HPS calendar
News and Updates for Holland High and Early College Seniors
Read the Daily Bulletin each day for information and reminders
Contact Mrs. Salazar with any questions at 616-494-2214
---
TRANSCRIPTS
Students should send their high school transcripts to colleges, community colleges, and technical training programs using a safe and secure program named Parchment. Parchment is a transcript management system that post high college/training programs use for quick, accurate record sending/receiving and is free in most cases for current high school students. Very few private colleges require a small fee.
All students should set up a Parchment account when entering their senior year so their transcripts can be sent when applying to college/CC/technical programs, at semester when requested, and then to the school in which the student chooses after graduation. Parchment login registration codes are mailed to students during the summer of their senior year. If a student misplaces their registration code, a copy is kept with the College Advisor for reference.
PARCHMENT | QUICK BYTES LEARNING VIDEOS