June 27, 2022
Committee Meetings will not be held in July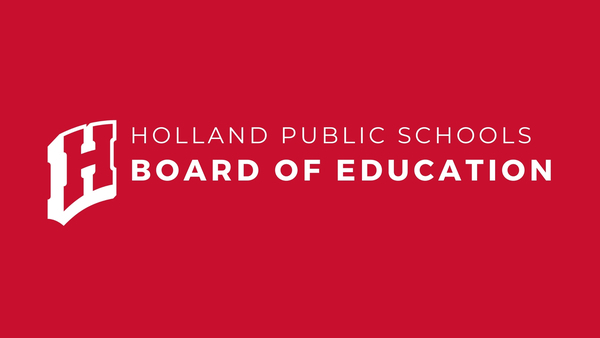 BOARD OF EDUCATION
SCHOOL DISTRICT OF THE CITY OF HOLLAND
District Administration Building
320 W. 24th Street
Holland, Michigan 49423
(616) 494-2005
NOTICE OF BOARD of EDUCATION
Committee meetings will not be held in July
(Teaching for Learning, Finance & Property, and Executive)
Linda Falstad, Secretary to the Board
Meetings are open to the public.
Holland Public Schools does not discriminate on the basis of race, color, religion, sex, national origin, age height, weight, marital status, handicap, disability, or limited English proficiency in any of its programs of activities. Inquires regarding the District's nondiscrimination policies should be directed to: The Deputy Superintendent, Holland Public Schools, 320 W. 24th Street, Holland, MI 49423 (616) 494-2025.
Minutes of the meetings of the Board of Education of the School District of the City of Holland are located in the principal office of the District at 320 W. 24th Street.